McLaren and Force India confirm they will not take part in next week's Bahrain test
FIA had named both teams as participating in Monday's announcement
By James Galloway
Last Updated: 10/12/13 5:00pm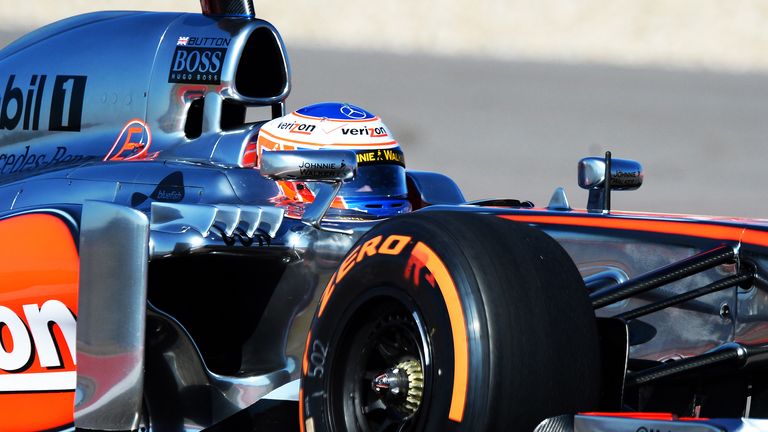 Both teams were on Monday night named by the FIA among six who had agreed to complete three days of running in the Middle East from next Tuesday to aid Pirelli's 2014 tyre development work, with the F1 Commission having granted the test "on safety grounds".
However, at least two of the expected participants have now dropped out, with McLaren and Force India confirming their decisions not to attend to Sky Sports Online on Tuesday.
"We are not testing in Bahrain next week," a McLaren spokesman said.
A spokesman for Force India, meanwhile, made clear that the late timing of the test's scheduling meant they didn't have sufficient notice to freight cars and equipment to Bahrain in order to begin testing in seven days' time.
"Given the short notice of this test taking place and the timeframes involved, the team will not be attending the test," the team's spokesman said.
Pirelli have long made clear their desire to carry out a tyre test with a representative car prior to the official start of 2014 pre-season testing at Jerez in late January, arguing that without it they wouldn't be ready for the challenges of the start of F1's new regulations era.
Speaking to Sky Sports Online, a Pirelli spokeswoman confirmed that the F1 Commission had agreed for 2013 cars to be used in Bahrain with the Italian manufacturer poised to test "a bit of everything" in regards to their development 2014 tyres.
It now remains to be seen how many of the remaining four teams named on the FIA announcement - Red Bull, Mercedes, Ferrari and Toro Rosso - will be in action at Sakhir. Red Bull and Mercedes were unavailable for comment when contacted.