No change in Michael Schumacher's condition after fourth night in hospital
F1 legend remains in an induced coma after skiing accident
By Sky Sports Online
Last Updated: 02/01/14 3:42pm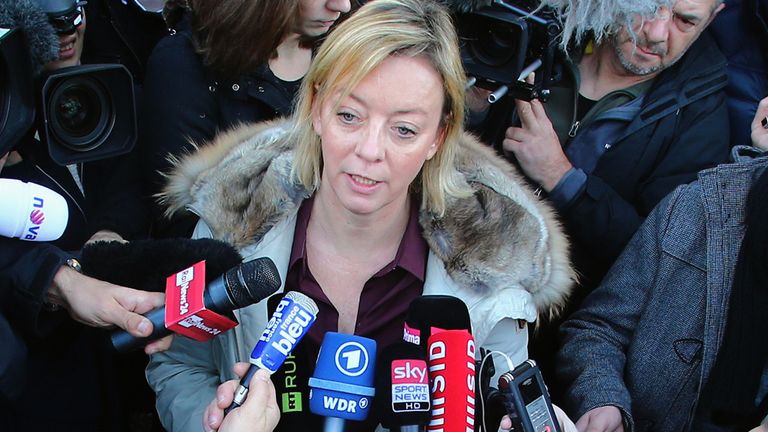 Staff at Grenoble's University Hospital have no plans for an official update on the seven-times World Champion but Schumacher's management have confirmed to Sky Sports News that there has been no change in his condition.
The 44-year-old is in intensive care after he hit his head on a rock and was airlifted off Meribel's slopes on Sunday. The last official update came from his manager and spokesperson, Sabine Kehm, on New Year's Day.
"Michael's condition has been carefully supervised overnight and his condition remained stable overnight and also this morning. The good news is that we do not have the feeling to hold a press conference because there is no significant changes," Kehm said on Wednesday morning.
"That is, for the moment, good news, but it is just for the moment. Michael's injury is heavy, it is very early and we are still in a critical situation."
Schumacher has undergone two operations to release some of the pressure on his brain with a dangerous haematoma also removed.
Doctors treating the German have admitted being "surprised" at the improvement in his condition, yet they have so far stopped short of saying that he is out of danger.
They have emphasised that the coming days will be crucial in his recovery and added that there is no way to predict the future condition of the former Jordan, Benetton, Ferrari and Mercedes driver, who remains in a medically-induced coma and will be treated in Grenoble for the foreseeable future.
"He still remains in a coma and for the moment there is absolutely no question of evaluating him from a neurological point of view and seeing how he will be when he wakes up," warned the medical team on Tuesday.
"At the moment we still have some other problems, some other treatments that have to remain.
"The situation is still critical but the situation is not exactly the same as it was on Monday."
Meanwhile, Schumacher's family have released a statement on his website thanking wellwishers for their support.
"Following Michael's sking accident, we would like to thank the people from all around the world who have expressed their sympathy and sent their best wishes for his recovery. They are giving us great support," the statement read.
"We all know he is a fighter and will not give up."