Kevin Magnussen admits he didn't expect to finish his first F1 race on the podium
But McLaren protege keen to draw a line under Hamilton comparisons
By Mike Wise at Sepang
Last Updated: 27/03/14 4:36pm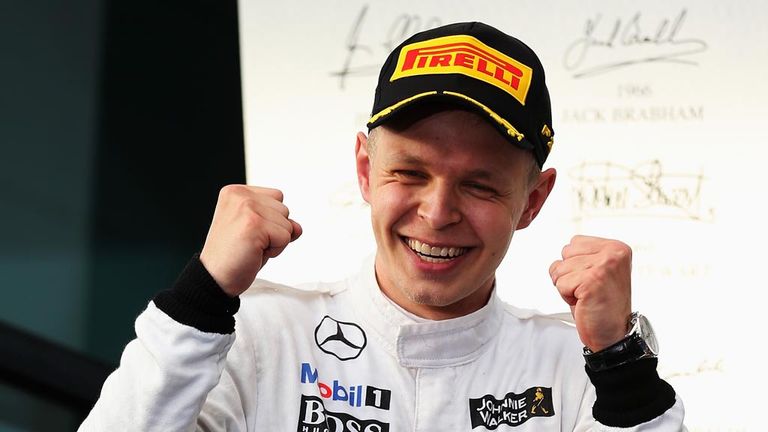 Like Hamilton seven years ago, Magnussen finished third in Albert Park a fortnight ago, although the Dane's debut appears even more impressive in light of Daniel Ricciardo's subsequent disqualification from his home race.
Claiming he took no joy from the bonus, Magnussen did say that the result went beyond his expectations. But speaking ahead of this weekend's Malaysia GP, the 21-year-old stressed that it isn't one he's taking for granted.
"It has obviously been quite a crazy few months with everything that's been going on since getting the seat. And then getting on the podium in the first race...I didn't expect that," Magnussen said.
"For two months, three months or four months ago, I didn't think I'd be on the podium in Australia.
"The podium was never a goal in itself. It's nice to get a podium and a fantastic result for me in my first race in Formula 1, but we're not happy because we want to win. That's when we'll be happy."
Having overcome a ragged start - Magnussen joked he was "about a couple of centimetres" from disaster after veering wildly across the track at the lights - the youngster soon appeared completely at home.
World Champion team-mate Jenson Button closed up on him during the closing stages but Magnussen said his attentions were focused firmly on the Red Bull car ahead.
In the event, his MP4-22 could not catch Riccardo's RB10. Yet even though the latter was thrown out by the FIA for a fuel flow infringement, Magnussen said: "We finished third; that's how I feel. When I talk to people, still now I say that I finished third.
"I don't take any joy in the fact that Daniel has been disqualified. I'll take points for sure, but I feel sorry for Daniel because he did a good job on his first race with a new team."
His immediate success has clearly gone down as well in Denmark as Hamilton's emergence did in his home country. The latter, of course, opened his F1 account with no fewer than nine straight podium finishes - including two wins - and although one suspects another at Sepang would suit Magnussen just fine, it's clear the comparison is starting to get rather stale.
"It's different, that's all I can say," added Magnussen. "I'm not Lewis and I'm not in Lewis's car. I'm not competing against exactly the same drivers as Lewis was, so I can't say if I did a better or worse job. I just don't think about that; I do my own job.
"I think I've answered the question maybe a thousand times now."