Ferrari set the tone ahead of heavyweight summit meeting in Bahrain
Scuderia poll finds '83% of fans' don't like the new F1
By Pete Gill
Last Updated: 04/04/14 2:54pm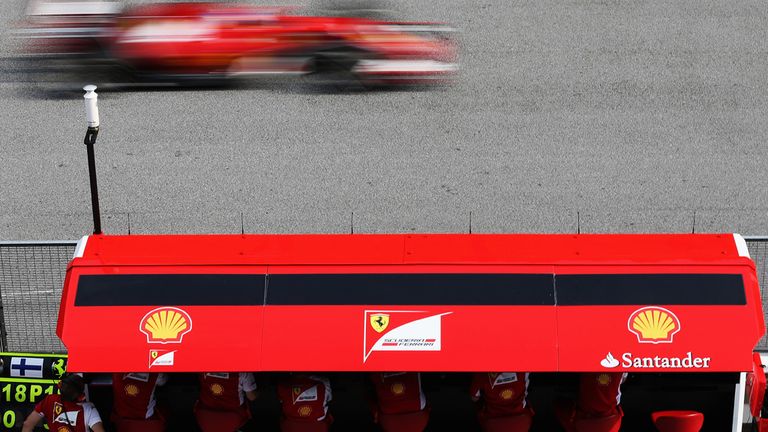 It's understood that Ferrari President Luca di Montezemolo will fly to Bahrain this weekend to attend a conference with F1 supremo Bernie Ecclestone and FIA President Jean Todt on Saturday in the Sakhir paddock.
On the agenda for discussion will be the sport's governance, cost and the impact of the controversial 'rules reset' for the 2014 season.
Ferrari have struggled for competitiveness since the start of the season and, perhaps not coincidentally, opened a survey on their website last week requesting feedback on the 'show put on by the new Formula 1'.
According to the team, the invitation generated a response from over 50,000 fans with 83% reported to have been 'disappointed with the new format, dismissing it mainly because of the drivers being forced to lift off to save fuel. In addition, the fans don't like the noise from the new engines and are confused by rules that are too complicated.'
'Interesting to note that the "no" vote increased dramatically after the Malaysian Grand Prix. The most vociferous in their opinions were the Italians, British, French and Australians, these countries having long links to Formula 1. But there were also plenty of votes from large countries such as the United States and India.'
With the reset brought about by a desire to reduce costs and make the sport 'greener' and relevant to the construction of road cars, F1 has undergone a headline-grabbing transformation since the start of the year.
While it's unlikely that a manufacturer such as Honda, who will power McLaren in 2015, wouldn't have countenanced making a return to F1 unless the sport became more 'relevant', the changes have generated a mixed response from fans with many complaining about the reduced noise from the V6 engines.