Bernie Ecclestone says two new teams have been granted entries to the F1 grid
Gene Haas team and another un-named project set to join
By Mike Wise in Manama
Last Updated: 06/04/14 3:57pm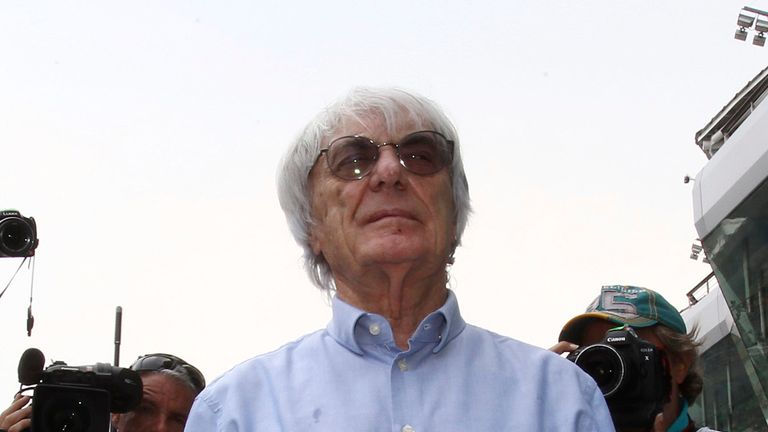 The F1 supremo is at this weekend's Bahrain Grand Prix to hold talks with both FIA President Jean Todt and Ferrari President Luca di Montezemolo. Their agenda is wide-ranging, with the much-publicised fallout from changes to the technical regulations expected to be discussed, as well as the sport's ownership.
However, Ecclestone revealed on Sunday that talks with Todt about the FIA's plan to invite prospective teams to submit F1 entries have resulted in two being accepted.
One is backed by American NASCAR owner Gene Haas, with speculation suggesting the other is a prospective Romanian outfit run by former Jordan/Midland/Spyker Team Principal Colin Kolles.
"They will be accepted," Ecclestone said of the Haas team. "We've also accepted another team as well. Whether they make it or not is another story. We're happy to have another couple of teams.
"I've spoken to Jean Todt about it. We agreed yesterday, if two teams want to come in, we'll let them in."
The FIA announced in December that it was inviting prospective teams to register an interest in entering the sport either in 2015 or 2016, with entries judged on criteria such as technical ability, resources, experience and "the value that the candidate may bring to the championship as a whole".
Although the governing body did not state how many entries it would grant, Ecclestone's assertion that two more teams could enter would stretch the grid to its 26-car limit.