Dan Fallows replaces Peter Prodromou as Head of Aerodynamics at Red Bull
Prodromou placed on gardening leave ahead of McLaren move
By William Esler
Last Updated: 09/04/14 5:15pm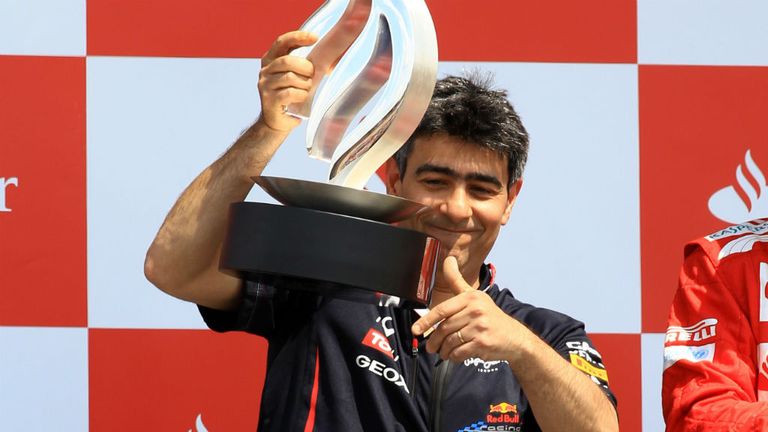 Fallows was previously Team Leader (Aerodynamics) at the Milton Keynes-based outfit, before leaving the squad last year.
He will start his new role with immediate effect as a replacement for Prodromou who McLaren confirmed would be joining them at last year's Japanese GP with Managing Director Jonathan Neale stating at the time "we're really excited about him joining the team".
Prodromou joined McLaren in 1991 and was initially tasked with introducing CFD at the team before becoming Head of Aerodynamics at the Woking-based outfit in 2000. He followed Adrian Newey to Red Bull in 2006.
However, whilst Red Bull say Fallows will take up his position with immediate effect, his appointment may not be as simple as that with McLaren claiming to have a contract with him.
"Dan Fallows has a legally binding contract with McLaren, and the matter is now in the hands of our lawyers," Racing Director Eric Boullier said.
When McLaren launched the MP4-29 at the end of January, Fallows was highlighted by Neale as one of the key recruitments that they had made as the Woking team looked to bounce back from a dismal 2013.
"There's a huge amount of talent and potential already extant within the organisation, but there's always more to discover," Neale said.
"And we've made some very important key additions who'll have a significant input into our future momentum - we're incredibly pleased and excited to have hired the likes of Peter Prodromou and Dan Fallows, both from Red Bull Racing, and Ettore Griffini and Ciaron Pilbeam from Lotus, as well as more than a dozen top-level engineers from among the best teams in Formula 1, all of whom have seen the capacity and potential that exists here at McLaren."