Paddy Lowe brands idea of changing F1 regulations for 2015 as 'absurd'
Mercedes chief thinks if anything fuel limits should be tougher
By William Esler
Last Updated: 11/04/14 10:52am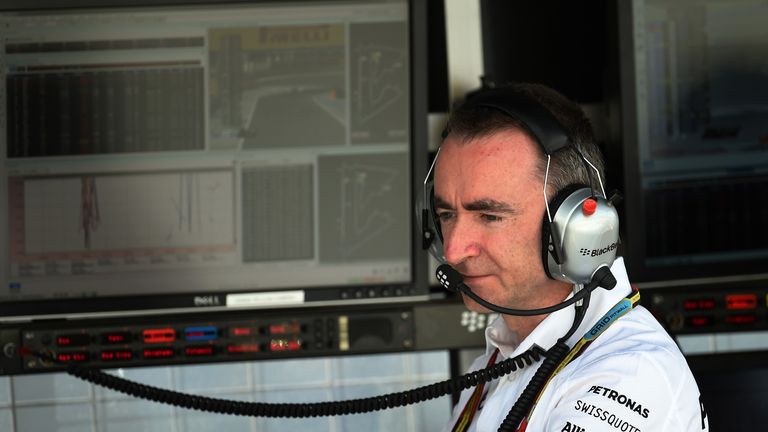 Luca di Montezemolo voiced his disproval of the 'new F1' in the build-up the Bahrain GP, with the Ferrari President stating it had turned Fernando Alonso and Kimi Raikkonen into "taxi drivers" due to the restrictions on the amount of fuel that can be used.
However, having seen his team claim every pole position and win every race thus far in 2014 Lowe, understandably, is against changes being made to the regulations and thinks it would be a step backward for the sport.
"There were things being talked about in the last weeks and days that were just completely unrealistic," he said.
"The first suggestion was we need 110 kilograms (of fuel). Has anyone realised you couldn't fit 110 kilograms into these cars? Ah, oh dear!
"Then there was talk of making the races shorter. Can you imagine selling that concept to the public? It would be like saying 'we've decided people aren't fit enough these days and marathons are only going to be 25 miles, not 26'. The messaging around that cannot be contemplated.
"So I hope all of that, and this ridiculous talk of fuel saving, can be put behind us. In Bahrain the guys were racing from beginning to end, and it was a completely normal level of fuel saving."
Indeed far from increasing the amount of fuel available to the teams, Lowe would be in favour of making the regulations even more difficult.
"Formula One is about developing technology, setting stretched targets," he added. "I would say the 100 kilograms for the race and 100 kilograms per hour are actually perfectly-judged numbers.
"If that's a stretch for other cars, it's a stretch they should be reaching out to. The nature of F1 is to push technology to the limit and beyond. The idea of backing out of that for next year is absurd to me.
"If anything the point of Formula One would be to stretch it further. Maybe next year it should be 95 kilograms for the race."