Sky Sports F1 podcast: 2014 Austrian GP
Ted, Crofty, Ant, Simon and Natalie debate Sunday's race
Last Updated: 23/06/14 2:01pm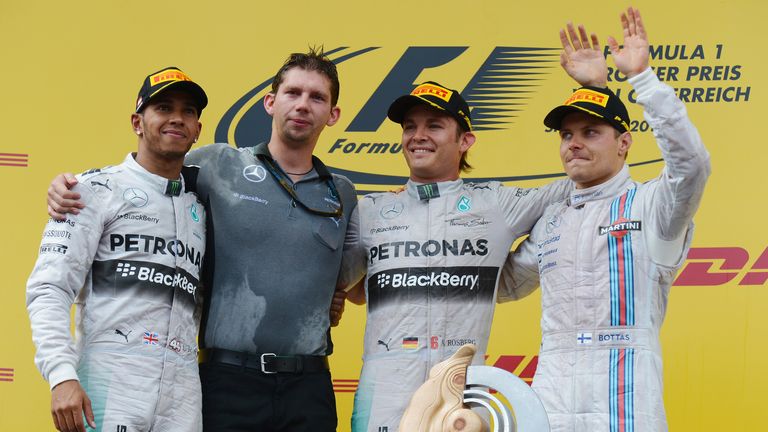 Ted Kravitz is joined by David Croft, Anthony Davidson, Simon Lazenby and Natalie Pinkham to discuss Sunday's Austrian GP.
Up for debate:
- Lewis Hamilton's pit-stop time loss
- New conspiracy - why does Vettel fail to finish everytime Webber turns up?
- Was aiming for third best for Williams?
- Red Bull's woes and their engine future
- And more...
Download the podcast now via the following links:
iTunes: Click here
Sky Website: Listen here or right-click and save link as to dowload