Monisha Kaltenborn admits Sauber must overcome a 'big gap' to score points
But Team Principal insists they are "going to make a step ahead"
By Mike Wise
Last Updated: 02/07/14 10:53am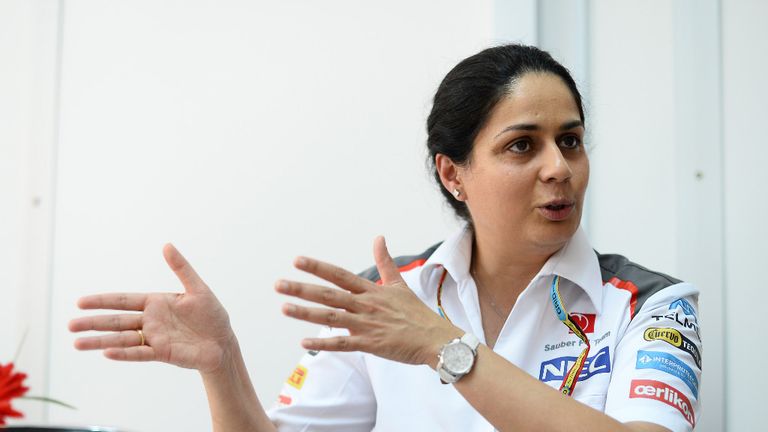 Monisha Kaltenborn has said Sauber have a "big gap" to overcome if they're to score points this season but anticipates a major performance improvement all the same.
The Swiss team have endured a protracted slump in the eight races held so far, a malaise that has become all the more stark since Monaco, where Marussia picked up their first ever points finish.
As such, the backmarker outfit have moved up to ninth in the Constructors' Championship ahead of Sauber, who topped the standings when they were backed by BMW.
Although focus has naturally centred on their C33 car, Kaltenborn thinks the whole team has to up its game after the Austrian GP, in which Adrian Sutil and Esteban Gutierrez were both on the receiving end of pit-stop blunders.
"We've seen better times and been in better moods," she told Sky Sports Online at the Red Bull Ring. "We clearly are disappointed with how we got into the season; we of course know the reasons for it, so it's not just that we thought we were going to be doing a great job and we were taken by surprise on that. No, we knew that we're not there, where we want to be.
"It's not just one area we have to look at, we have to step up everywhere. So it is on the team's side, it is on our development side, on our aero side; it is as well the mistakes that we made which we shouldn't be making, like at this race."
Kaltenborn insisted that progress is being made with the car and pointed out that F1's new hybrid rules means that Ferrari must also share part of the burden.
"I think if I look at our side first, we brought in the Barcelona package, which actually was not that bad. There was a bit of fine tuning we still have to do and we're learning that every time we're at the race," she said.
"I am confident we are still, based on that, going to make a step ahead and bring in more things in the near future.
"The other side is the powertrain side, which has also improved from the beginning of the season. Our engine supplier has improved. I know they're constantly working on that as well and that's why I say we have to look at all sides in this and get together.
"I do anticipate a big step. I can't pinpoint it down to Hockenheim or Hungary or wherever; what's important is that we do have something coming up and we hope to make a step there, so it's a constant process going on. We're not going to give up the season."
Kaltenborn added: "It's a big gap. It's not just small bits and pieces so we have to really make a big step ahead."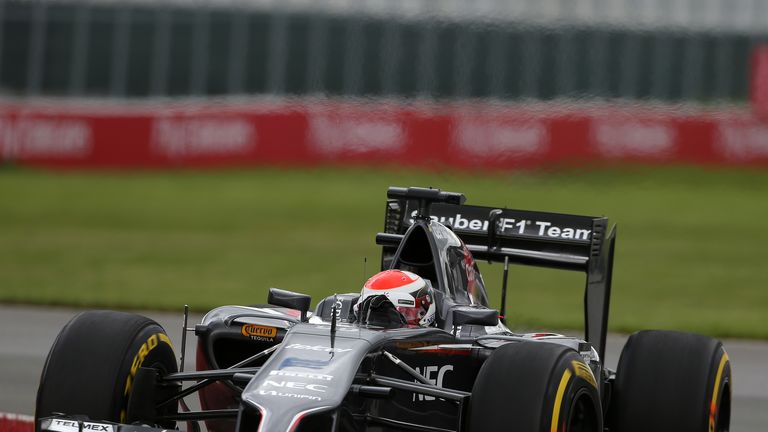 Meanwhile, almost one year after Sauber heralded major backing from Russia, Kaltenborn suggested the ongoing political situation in Ukraine has caused delays in the project.
The partnership with the Investment Cooperation International Fund, the State Fund of Development of North-West Russian Federation and the National Institute of Aviation Technologies was announced last July for "the promotion of the sport Formula 1 in Russia and jointly developing high-technological solutions".
Russia is scheduled to stage its first grand prix in Sochi in October, while Sauber have taken teenager Sergey Sirotkin under their wing in the hope he can make the grade.
"Those talks are absolutely ongoing but things just take their time there, and that is something you have to accept," Kaltenborn added. "I hope that we can soon announce something and I've hoped that for a while, but that's the way things are.
"In their own world, I would say, they've had a few issues as well and even in the recent past with the political situation. So you just have to give it time.
"It's important as you know that we want to come together and we know the way, but then we simply have to accept when other things have priority."
Watch the 2014 British GP live on Sky Sports F1. Extensive coverage of the Silverstone race weekend begins with Friday Practice from 9.45am on July 4.