Force India's Otmar Szafnauer says 'zero' chance of unanimous pact on FRIC ban delay
Team chief says systems could give 'half-second a lap' gains for some
By James Galloway
Last Updated: 23/09/14 4:19pm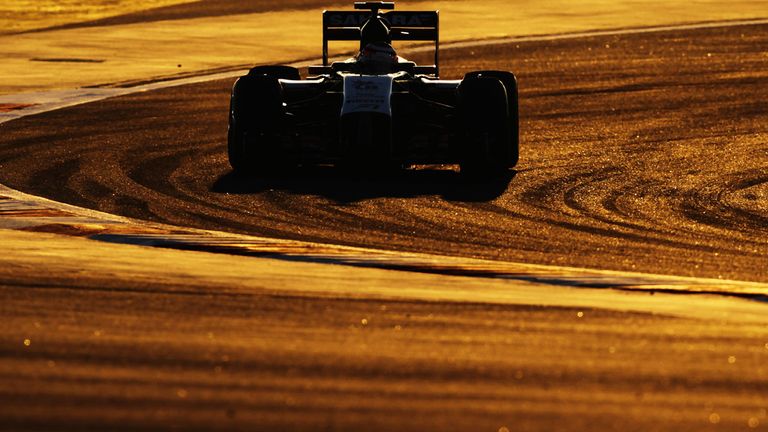 Force India's Otmar Szafnauer has rated the chances of Formula 1's teams coming to a unanimous agreement to continue running FRIC suspension systems in 2014 "zero" ahead of this weekend's German GP.
In the technical talking point which is dominating the sport's return to racing action this weekend at Hockenheim, some of the grid's key teams are thought to be looking to gain agreement among all 11 outfits that they can continue to run with FRIC - front to rear interconnected suspension - for the rest of the season without protest from a rival.
The move follows the letter FIA Technical Delegate Charlie Whiting sent to all teams last week informing them that following investigations into the systems, which are used to stabilise a car's ride and aid set-up, the governing body now considered their primary function to be aerodynamic, which in his view could be against the regulations.
Whiting offered the olive branch that teams could keep their FRIC systems for the rest of this season if they all agreed to such a move. However, speaking on The F1 Show, Force India COO Szafnauer doubted such common ground would be found.
"We'll do what the majority want, but it's not about majority, it's about unanimity," he told Sky Sports F1.
"I think the likelihood of a unanimous agreement is zero quite frankly.
"I think there will be people out there who say 'if the FIA think it should be banned then let's do that'."
Although the use of FRIC systems, increasingly developed by teams to varying degrees over recent years, is thought to be widespread, Szafnauer confirmed that Force India only use it intermittently and would run without it in Germany if no agreement was reached.
"We have run it in the past, we don't always run it," he explained.
"Ironically, we spent two days at Silverstone developing it even further. So we will see what the future brings, but if we're allowed to run we will and if not we won't.  We can take ours off.
"What the sport needs is clarity. As long as we know what the rules are I think everybody will follow and then we can go racing again."
With debate raging as to which team would be most penalised by an immediate change, Szafnauer said it would be determined by how fundamental the suspension system was to a car's design.
"It can make a significant difference," he explained. "It can be half-second a lap, if not more, depending on whether you develop the entire car around it over the winter and in the wind tunnel. If that's the case it can make a significant difference.
"For some teams it might mean more if they take it off than others."
What the FRIC? F1's new technical controversy decoded
Watch the 2014 German GP live only on Sky Sports F1. Extensive coverage from Hockenheim begins with Friday Practice from 8.45am on July 18.