Bernie Ecclestone's bribery trial ends after £60m settlement with prosecutors
By Pete Gill
Last Updated: 05/08/14 4:48pm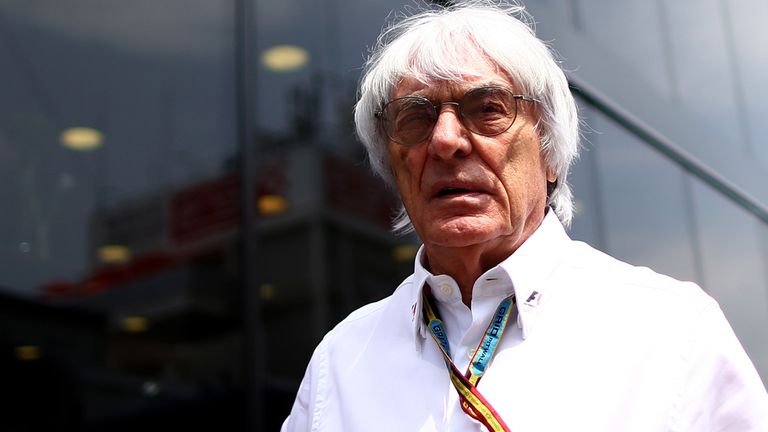 Bernie Ecclestone's trial for bribery has been dissolved after the F1 chief agreed to pay a £60m settlement with state prosecutors.
After being accused of paying a bribe to a former banker, F1 chief Ecclestone has been on trial in Germany since April.
However, state prosecutors in Munich have agreed to end the trial after the 83-year-old Ecclestone offered to pay a settlement worth 100 million dollars.
The deal is believed to be the biggest of its kind in German legal history.
The state prosecutor told the court on Tuesday that Ecclestone's age supported the acceptance of a settlement.
Explaining the background to the settlement on Sky Sports News, F1 reporter Craig Slater said: "The case had been going well for him and it's important to emphasise that this would not be happening unless the judge thought that the case was pretty weak against Bernie Ecclestone.
"Had there been any great gravity of guilt then this potential outcome would not be possible."
Had he been found guilty, Ecclestone faced up to ten years in jail and would have had to surrender control of F1 after effectively running the sport since the 1970s.