Max Chilton has refused to elaborate on his Marussia return
But Briton insists speculation is wide of the mark
By Mike Wise at Spa
Last Updated: 23/08/14 10:34am
Max Chilton has refused to elaborate on precisely why he was able to take his Marussia seat back from Alexander Rossi at the Belgian GP, although he insists speculation is wide of the mark.
Chilton was back behind the wheel at Spa on Friday afternoon just 24 hours after it was announced that, owing to "contractual issues", reserve driver Alexander Rossi would step in.
The American did indeed take part in P1 but his hopes of a full race debut were dashed not long after the session started when news came through that Chilton was going to drive after all.
Presumably, then, the contractual – read 'money' - issues have been resolved. Yet speaking after setting the 18th fastest time in P2, the Briton was guarded when pressed on the subject.
"It has been a busy 24 hours and lots of things have changed. There have been lots of rumours that are not true; they're the first things people think of," he said.
"There's a lot more going on behind the scenes. I'm always here to do the most I can for the team; that's why what happened yesterday was created. And then overnight that was changed and I got back in the car."
Chilton's latter comment refers to a statement released on his behalf on Thursday, which said he'd "volunteered" to make way "to allow the team to attract much needed funds by selling his seat".
Even so, speculation suggests that Chilton's own payment wasn't - initially at least - forthcoming. But when the subject of money was explicitly raised, the shutters came down.
"I'm not going to comment on anything because as soon as I comment on that people will start writing it," he added.
"I'll stick to my word – that what everyone seems to think has happened isn't the issue."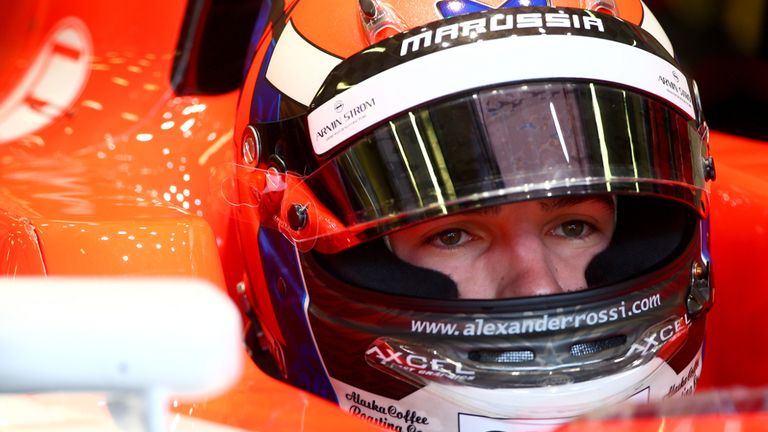 There was inevitably disappointment for Rossi, although the former Caterham reserve is optimistic he can make his full race debut sooner rather than later.
"I don't think it's as hard as you'd expect because it came so quickly and it kind of went away in the same way. But it hadn't probably sunken in yet that I'd be racing," said the 22-year-old, who was only told he wouldn't race after P1 had ended.
"A Friday morning session is nothing new for me so I am quite disappointed.
"There was surprise but at the end of the day there's nothing you can do about it. So there's no point complaining or anything.
"This is the way it goes and we'll be back very soon."