McLaren-Honda to debut at Jerez test
Japanese company confident they will "match Mercedes" and will win races in 2015 as they prepare to make their F1 comeback
By Pete Gill
Last Updated: 01/09/14 4:54pm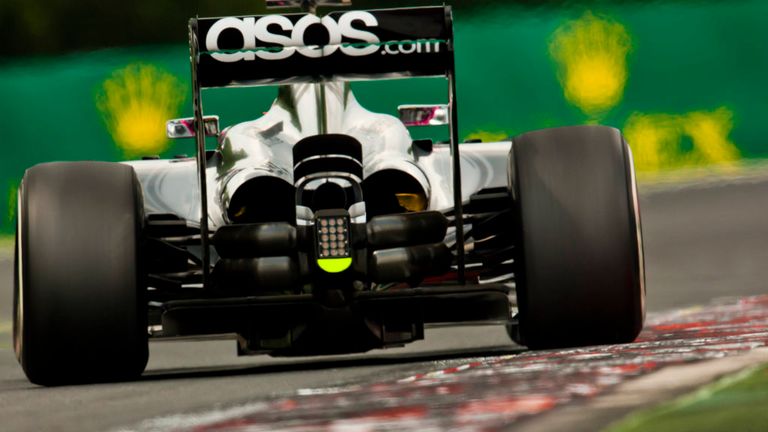 Honda have confirmed they will make their F1 return at next year's Jerez Test, which is likely to be held at the start of February.
The Japanese manufacturer, who will power McLaren in 2015 as the fourth engine provider on the grid, had been widely tipped to run at the Abu Dhabi test that takes place the week after the season-ending grand prix in late November.
However, despite their intention to take to the track just two months before the start of next season, Honda insist their comeback is proceeding to plan.
"We are absolutely within our development plan. Our engine - or more precisely our power unit - is ready for a whole system check, but without the chassis. It will still need more time to bring the power unit and chassis together and then be able to run checks with the complete car," Motorsport chief Yasuhisa Arai told the official Formula 1 website.

"In the next couple of weeks we will run simulations and at the beginning of next year we will start to run on the track - very likely at Jerez. That will very likely be the first time to show the whole car, the Honda engine and the McLaren chassis - the Honda McLaren.
"Right now there are no plans to collect data during the rest of 2014. Jerez will be the first time."
Honda ran as their own works team prior to departing F1 at the end of 2008, the year before the re-badged outfit won a title double under the name of Brawn, and Arai admits his company are better suited to operating in partnership as a power supplier.
"Our specific specialty is the engine," he conceded. "And McLaren - our partner - specialise in the chassis, the race management and trackside activities. So the best plan to win is to combine our talents."
And while Lotus are poised to replace McLaren on the roster of teams currently powered by Mercedes, Honda have no intention – for now – to supply another team in addition to McLaren. 

"In 2015 we don't have the plan to supply any team other than McLaren," Arai confirmed. "In 2016 or after, if some teams or partners ask us to supply them too, we will take a look at that situation. But even in 2016 McLaren will be our main partner in F1. And even if we supply other teams from 2016 onwards our main focus will always be to win - to make the engine better through more data - and not necessarily to look at a return on investment. If you win that comes automatically."
Wins for McLaren-Honda in 2015 would surpass the expectations of most paddock insiders, but Honda themselves are adamant that they will be on the pace – or, to be more exact, power – of the field-leading Mercedes operation.
"I have confidence that we will match Mercedes," said Arai. "I think that the two other engine suppliers [Renault and Ferrari] will recover next season - I strongly believe that. And we will be there too.

"I trust - I am a firm believer - that we will win races next year. And that will send out a very positive signal for our brand on a global basis."