Brabham team is revived with goal of Formula 1 return
Crowdfunding scheme launched to 'build and fund sustainable team'
Last Updated: 29/09/14 10:04am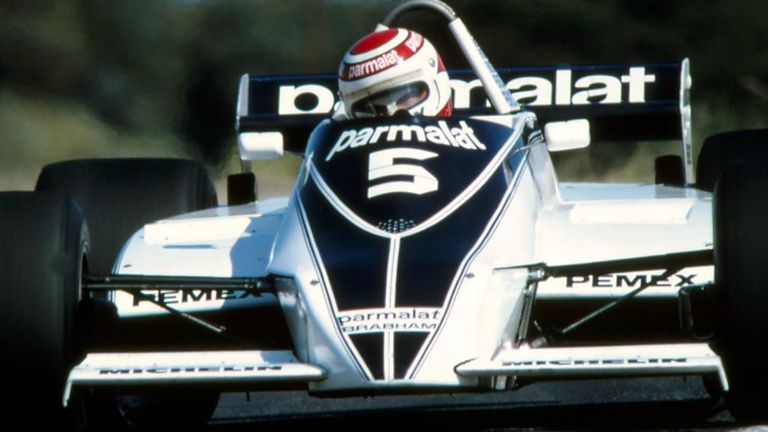 The Brabham team has been re-launched with the goal of returning to the Formula 1 grid.
Brabham, one of the most iconic names in world motor-racing, last raced in 1992 – with Sky F1's Damon Hill behind the wheel – but has now been revived by 'Project Brabham', the brainchild of David Brabham, son of three-time F1 World Champion Sir Jack.
Project Brabham will see fans invited to buy their own stake in the team, which will be based in Banbury, for as little as £1, with the goal of 'building and funding a sustainable team'.
"We have endured a long and testing journey to protect and bring the Brabham name back under the family's control, then decide the next step in the journey of this iconic brand. I have long dreamt of seeing the Brabham team back out on the track, winning at the highest level and continuing the legacy my father laid down when he first started the team in the Sixties," said David Brabham.
"Looking at the normal racing model was not exciting or sustainable enough for me to rebuild the team from scratch. For me to bring Brabham back we have to do things differently. After careful consideration and research we have created a new model of open source racing, which will bring fans closer to the action, inspire drivers and engineers around the world and offer the rare opportunity to be a part of this new but historical race team.
"We will open the door to people and share the incredible journey that awaits us. I am a big believer in the power of collective thinking and see many advantages in this model that will help Brabham become a winning team once again, but in a new and inspiring way. Who knows where that could lead? Back to Formula 1, I hope."
Promising 'openness and transparency' and 'unrivalled behind-the-scenes access', Brabham aim to participate in the FIA World Endurance Championship next season.
A return to the F1 grid is a longer-term aspiration, before which the team aim to win the Le Mans 24 Hours after three years in LMP2.

David Brabham will be a guest on this week's edition of The F1 Show, first broadcast at 8pm on Sky Sports F1 on Friday night
Project Brabham in the team's own words:
'Brabham, one of the most successful names in motorsport history has launched Project Brabham in a bid to come back as a world-class racing team. In the pioneering spirit of triple Formula 1 World Champion Sir Jack, Brabham will return through an innovative model of open source racing to build and fund a sustainable team. There's just one essential ingredient required for it to work – your participation and crowdfunding support.
'The exciting new journey begins with Project Brabham, where the motorsport community can become a key part of the team and shape its future through crowdfunding. The first to back Brabham Racing's vision will get exclusive rewards only available through this first phase, while a variety of packages enable people to get involved for as little as one pound.
'For full details visit the Project Brabham Indiegogo crowdfunding page http://igg.me/at/project-brabham
'For Jack's son, ex-F1 driver, Le Mans winner and multiple sportscar champion David Brabham to bring the iconic name back to racing, it has to be about more than just being another team. It will be about the very embodiment of Brabham with a far bigger purpose than winning, engaging with people on a deeper level so Brabham can fire imaginations once again. Brabham aims to return to the track in the FIA World Endurance Championship next season with a three-year LMP2 programme. In year four, the marque will finally return as a constructor by way of LMP1, with firm intentions of winning the only world title for sportscars and the greatest endurance race on earth, the Le Mans 24 Hours. Series such as the FIA Formula E Championship could also be a consideration while Brabham hopes to one-day return to Formula 1.
'Openness and transparency will be at the core of the Brabham Racing team. Giving fans unrivalled behind-the-scenes access will provide a greater racing experience, incredible insight and knowledge about the team and the wider sport, while Brabham also plans to inspire drivers and engineers across the globe.'