Max Mosley Q&A: The former FIA President discusses Jules Bianchi's accident
Mosley believes everything was done as it should have been; Race Director will have given marshals permission to bring tractor onto track; Moving start time wasn't a solution
By Sky Sports Online
Last Updated: 06/10/14 12:15pm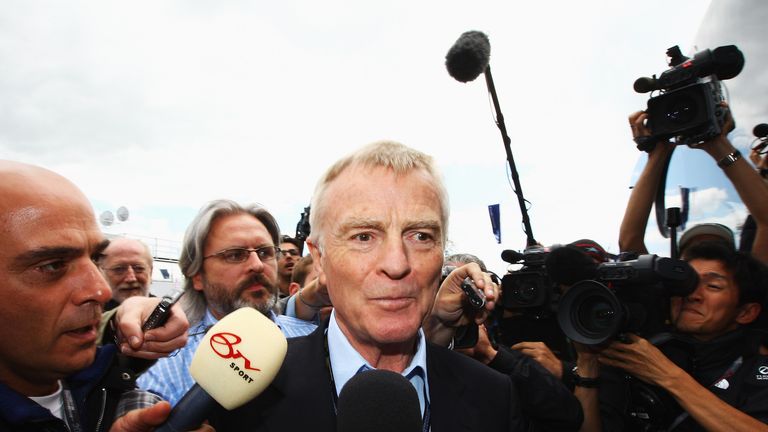 The former FIA President discusses Jules Bianchi's accident during Sunday's Japanese Grand Prix with Sky Sports News HQ.
Is Formula 1 doing everything right to secure the safety of its drivers?
Max Mosley: "I think it is. I think what happened in Suzuka was very unfortunate, a freak accident, and I can't really fault any of the people involved – the marshals, or the race director, or any of those people. Everything was done as it should have been."
We saw Adrian Sutil's car crash into the barriers. What is the protocol regarding the deployment of the Safety Car?
MM: "The first thing that happens when there is an accident is that your first line of defence are yellow flags because obviously there can be cars immediately behind the car that has crashed and they need to be alerted to the fact that there is a car off. So you get stationary yellow flags, waved yellow flags and then double-waved yellow flags, which are increasing degrees of caution to the drivers. 
"A double-waved yellow flag means 'slow right down and be prepared to stop' - that happens usually for something in the track. You deploy the Safety Car if the obstruction, or the danger as such, cannot really be dealt with under double-yellow flags and you need the Safety Car."
Do the marshals need to have permission to bring a truck onto the track?
MM: "Yes, they do and that is all done by the Race Director. But there's pretty much an automatic procedure which is that as soon as a car goes off, that car becomes a danger to other cars because if another car going off hits it, the effects are unpredictable. So you want to remove the car as quickly as possible. 
"They then send a tractor to do that but before they do that you get a succession of flags at the previous marshals' post – a stationary, a waved and, if necessary, a double-waved yellow, to warn the drivers that this is going on and they must slow down and take every precaution because if they go off in the same place then it is, in the first instance, obviously very dangerous for the marshals."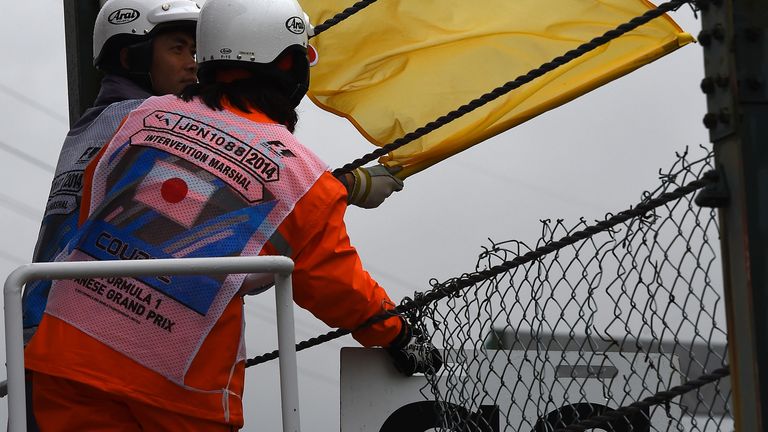 Given the warnings about the weather, what discussions would have taken place between the FIA and the promoters about the timing of the race?
MM: "If somebody wanted to move it then there would have been a discussion. But it's very difficult to move [a race] in those situations because if you move it two hours earlier then there is no guarantee it won't rain then and you just might move it from a time when it would have been quite safe to start to a time when it was dangerous to start. Moving the time wasn't really a solution."
But who would have had the final say on moving the race?
MM: "The FIA. Everything to do with safety is the FIA – even right down to cancelling the race because of the weather and postponing it to the following day. You would be very reluctant to do that but if there was any safety question you would do everything that was necessary."
The driver in question, Jules Bianchi, was taken to hospital by ambulance rather than helicopter. What do you make of that?
MM: "That's a medical decision – if the helicopter can't fly, the cars don't run. When you have a head injury, sometimes it's very dangerous to take someone up in the air where the pressure drops and things then get worse….the doctors will decide if it was safe or unsafe to take someone up in a helicopter. It's a medical decision on the spot."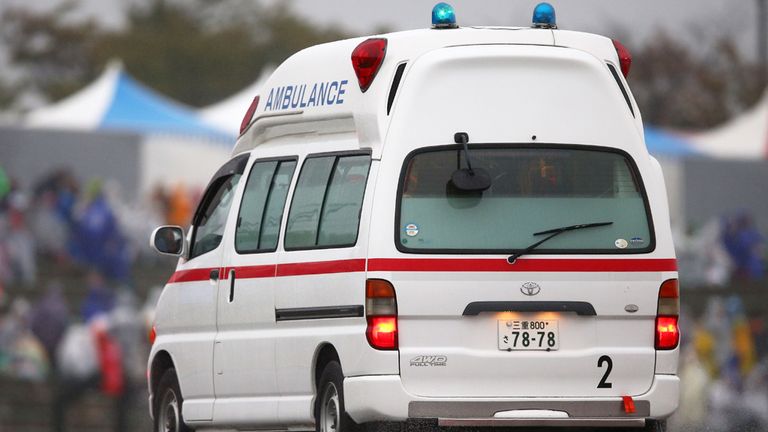 The safety of cars has improved dramatically in the last 20 years. But what more needs to be done?
MM: "It's an ongoing situation…it is constantly ongoing. But in this particular case, I don't think any of those precautions would have helped because as I understand it he went in under the tractor and that's what caused the danger. 
"It remains to be seen, when there is an enquiry, but for anyone to get hurt in modern-day Formula 1 several things need to happen at once: here you had, difficult conditions, a tractor on the track and for some reason the driver didn't see the yellow flags. It would appear he didn't slow down as perhaps he should have done. Why that happened remains to be seen, but it's certainly the case that the yellow flags were deployed, so he should have slowed down and there should have been no risk of him going off, but that doesn't seem to have happened."