F1's smaller teams need an engine unfreeze to aid hopes, says Ferrari's Marco Mattiacci
Ferrari and Mercedes at odds over whether costs would spiral if in-season upgrade rules relaxed for 2015; Toto Wolff argues engine makers can already upgrade in off-season
By James Galloway
Last Updated: 22/10/14 11:59am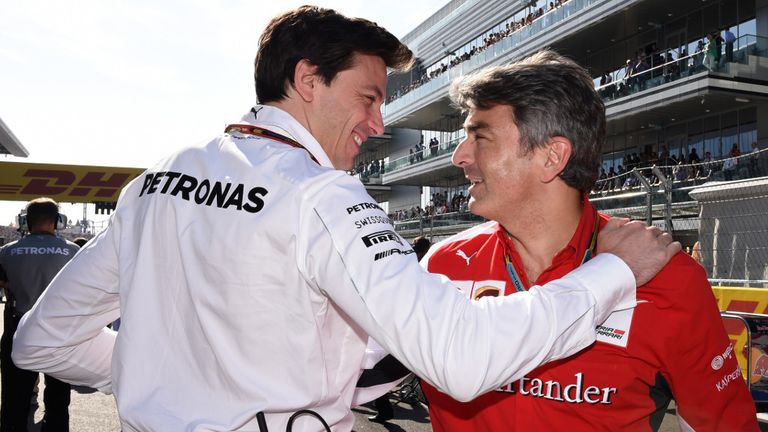 Ferrari boss Marco Mattiacci has argued that F1's struggling smaller teams would also benefit from a relaxation of the sport's in-season engine development rules, as the non-Mercedes runners continue to push for an 'unfreeze' for 2015.
F1 is gearing up for a key vote before the end of the season with a proposal to allow some in-season performance upgrades to the V6 turbo power units to be voted on by the F1 Commission. However, a unanimous vote is required for the motion to be passed and while a majority agreed to the changes at a meeting of the sport's Strategy Group at the Russian GP, Mercedes, Williams and Lotus voted against it.
Although new Constructors' Champions Mercedes are arguing that an easing of the homologation rules would lead to an increase in costs, Ferrari believe that argument isn't valid. Mattiacci, the Maranello outfit's Team Principal, also says the current restrictive regulations are hindering the attempts of F1's cash-strapped smaller teams to score points.
"I think what is unfair is that Toto [Wolff] offered me a calculator because he said we are not good in the calculation," Mattiacci said in a response to a remark made by Mercedes' Executive Director in Sochi.
"I think that honestly, from our point of view, there is not a cost increase. The other argument is that if I had the possibility to upgrade my engines maybe the teams I supply [Sauber and Marussia] would have scored points and have extra revenues. For a small team not to have the possibility to catch up is much more dramatic than for a big team.
"So then next year we are probably going to have four teams that have Mercedes engines, so the situation for those small teams will be different, but for the other teams that have different engine makers the situation will be even more difficult if you don't give the possibility to upgrade."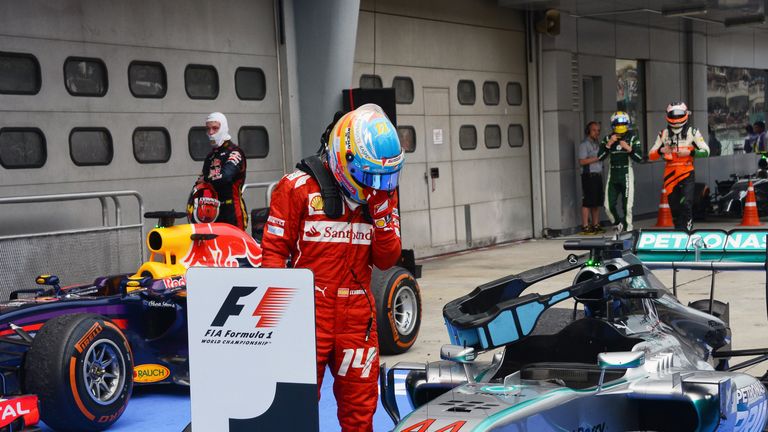 Although a change of heart looks likely to be required from Mercedes and its customer teams for the required unanimous vote to be achieved at the F1 Commission, Mattiacci says Ferrari will keep up the pressure.
"You say in life it is important to try so we are trying to do our best because we have a strong belief that innovation is at the base of the success of Formula 1. So that's what we're asking [for]," the Italian insisted.
"We're a company that produces engines so I think it's important that innovation is at the centre of this Formula 1. I cannot go back to my fans and say that I cannot perform better in the engine, I need to wait one year. I don't think this is a fair answer. We absolutely stick to the principles of these new regulations, we are not asking to change, we are asking for fine-tuning applying the same principles."
Mercedes have enjoyed a big performance advantage over fellow engine makers Renault and Ferrari in F1's first year of hybrid turbo regulations and there are already fears that the German manufacturer's works team will again dominate in 2015.
And while insisting Mercedes welcome the prospect of renewed challenges from their rivals, Wolff is adamant an unfreeze for 2015 would hinder cost-control efforts in the sport.
"We still believe it's going to be the wrong thing to do because it's going to increase the cost massively and who says that the margin is not going to stay the same?" the Mercedes chief suggested.
"So we're all going to spend much more and then to find out that it's probably the same. But there are certain regulatory contradictions to that; we were asked to guarantee supply of engines at the same spec, at the same time to all the customers for the same price, and we can't do that.
"If you're having three customers, including ourselves four customers, eight engines, we can't supply them at the same time if we're having an in-season development. It's obviously a difference for Honda who are having one team, for Ferrari who are having three teams including themselves.
"You open up a can of worms. People sometimes think it's simple – it's not simple, it's very complicated if you change the rules because some very intelligent people have created those rules that an engine is being frozen by the end of February to make sure that everybody has the same."
As the rules stand, engine manufacturers can make changes year-on-year, although at present the work can also be done out of season and then homologated. The magnitude of changes allowed tapers off through to 2020, although they are allowed for reliability, safety or cost-saving reasons during the season.
Indeed, with those existing rules, Wolff argued: "People talk about frozen engines and we should unfreeze them, well they are not frozen – we can almost change 50 per cent of the engine for the next year."