Administrator Finbarr O'Connell takes charge of struggling Caterham
Both F1 team and supplier CSL are now under administrator's control
By Sky Sports Online
Last Updated: 24/10/14 6:52pm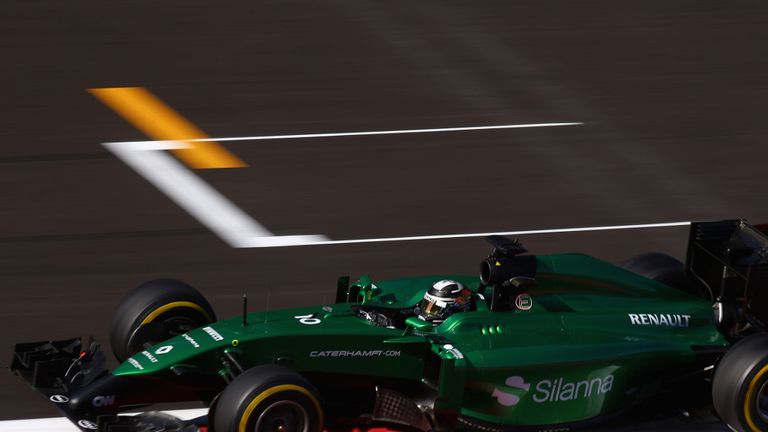 Administrators have taken full management control of Caterham, it was announced on Friday, as they seek new owners for the beleaguered outfit.
Insolvency specialists Smith & Williamson closed the team factory in Leafield, Oxfordshire, on Thursday and it has now been confirmed that administrator Finbarr O'Connell has taken over the reins.
The firm had already been working on behalf of the creditors of Caterham Sports Limited, the company which makes and supplies cars to 1MRT - the entity also known as Caterham F1 Team - which owns the licence to race in F1.
"This is a very cash-strapped team," O'Connell stressed on Friday. "I have been approached by people who are interested, so my immediate position is to further the negotiations with them as quickly as possible in order that somebody with proper financial backing can hopefully take over the team."
The sport's supremo Bernie Ecclestone has given Caterham special dispensation to miss the next two races in Austin and Brazil while a buyer is being sought.
Caterham's cars would have had to be flown out to Austin this weekend to make next Sunday's race. They still remain under lock and key at the team's factory, although O'Connell, effectively now Team Principal in place of Manfredi Ravetto, hopes a solution can be found.
"I don't rule anything out," he said. "I know there have been technical difficulties with the car and I'm just getting reports back on those to see if those technical difficulties have been dealt with."
That comment was in reference to those made at the recent Russian GP by Kamui Kobayashi, who expressed concern at repairs made to his car's suspension during the weekend. 
"You will know one of the drivers complained about technical difficulties with the car and feared for his safety," O'Connell said.
"So we are looking into those because clearly the cars have to be safe before they can be driven, so that's the main issue I have at the moment."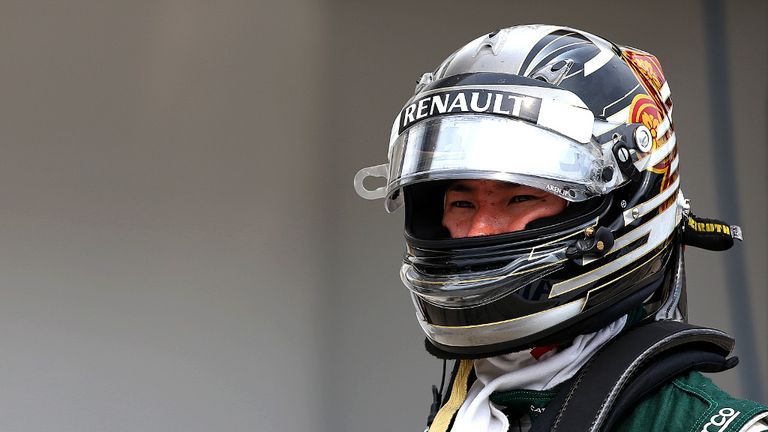 Asked if he would now re-open the factory, O'Connell added: "I need to talk to the creditors, sponsors, funders, so I will be sending a message to all the employees of 1MRT.
"Our objective is to get this team racing on a proper financial standing, and hopefully if a funder comes through, this team can run again.
"I have spoken to people who are interested in taking over the Leafield factory, and the staff being employed there.
"It's early days but there is a major hope that all of that can happen."
Caterham's past and present owners have been engaged in a dispute with Malaysian entrepreneur Tony Fernandes claiming he has yet to be paid for the shares of ownership.
However, the buyers in a consortium of Swiss and Middle Eastern businessmen – who took over Caterham at the end of June – insist everything has been done accordingly.
Even so, Caterham have limped along since then, with new team boss Christijan Albers lasting just five races in charge before being replaced by Ravetto.
Kobayashi was replaced by Andre Lotterer in Belgium before he, in turn, decided against continuing. Meanwhile, a group of former employees have launched an unfair dismissal case against the team.  
Earlier this month, bailiffs seized a number of items including a test car and simulator.
However, Ravetto insisted at the time the factory raid was "no big drama" and dismissed the items removed as "memorabilia".