FIA confirms tweaks to qualifying for U.S. GP after field reduced to 18 cars
Four drivers to exit in both Q1 and Q2 sessions on Saturday; Caterham and Marussia escape sanction for Austin no-shows
By James Galloway in Austin
Last Updated: 03/11/14 6:19pm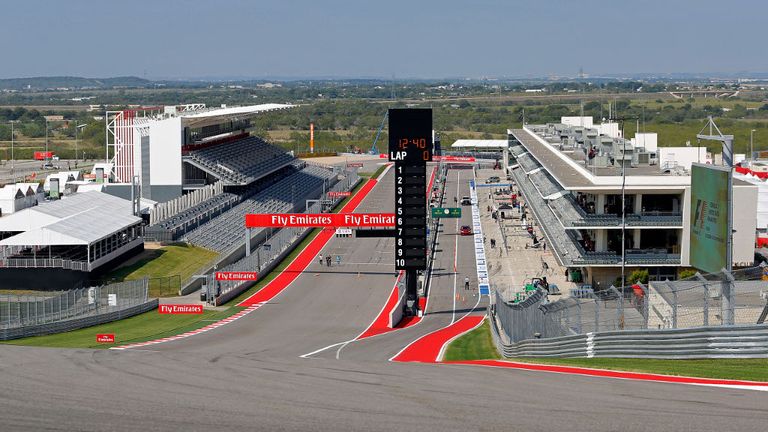 The FIA have confirmed the revised qualifying format for this weekend's U.S. GP amid the absences of Caterham and Marussia.
With just nine teams and 18 cars racing in Austin this weekend – the fewest number entered for an F1 event since 2005 – the usual three-part knockout for qualifying has had to be tweaked to take into account the reduced field.
Instead of the usual six cars being knocked out in Q1 and Q2 respectively, four will exit each of the opening two segments to leave the normal top-ten runners to battle for pole in Q3.
"Under the authority granted to the Stewards in Article 11.9 of the International Sporting Code, and having regard to the principles established in the Formula One Sporting Regulations Article 33.1, the Stewards decide that the slowest four cars in Q1 will [be] prohibited from taking any further part in the session, and the slowest four cars in Q2 will likewise be prohibited from taking any further part in the session," a statement from the stewards read on Thursday.
The FIA also confirmed that Caterham and Marussia would escape penalty for missing this weekend's event, despite both teams breaking F1's entry regulations.
Article 13.2 (f) of the Sporting Regulations states that a team's application to race in the championship contains "an undertaking by the applicant to participate in every Event with the number of cars and drivers entered".
Any sanction has been waived by the FIA in view of the teams' parlous "current financial circumstances" but the rules breach has nonetheless been referred to FIA President Jean Todt.
Under the terms of their commercial agreements with Bernie Ecclestone, teams are believed to be able to skip up to three races during a season, however the FIA governs separate entry requirements.
The governing body issued a statement earlier on Thursday expressing confidence that the stewards in Austin, which include ex-driver and BRDC President Derek Warwick, would show leniency towards F1's troubled backmarkers.
'The FIA has been informed of the financial difficulties of the Caterham F1 and Marussia F1 Teams and of the considerable uncertainty surrounding their participation in the final races of the 2014 championship.
'It is the responsibility of the FIA Stewards to determine whether or not a team has failed to fulfil its regulatory obligation to take part in all events on the calendar and to take whatever action they deem appropriate. However, we have every confidence that the Stewards are fully aware of the financial situation of the teams concerned and these matters are always assessed with extreme care and due regard for the circumstances involved.