Adrian Sutil has suggested that he still has a contract with Sauber for next season
Team have named Marcus Ericsson and Felipe Nasr as their 2015 drivers
By Mike Wise
Last Updated: 25/11/14 5:55pm
Sauber might have announced Marcus Ericsson and Felipe Nasr for next season but current driver Adrian Sutil has suggested that he still has a contract with the team.
It is believed the German signed a two-year deal with the Swiss outfit and if that's the case then Sutil could have grounds for a legal challenge. Speaking during Thursday's FIA press conference at Interlagos, he certainly hinted as much.
Moreover, it's understood that Sauber reserve Giedo van der Garde is also none-too-happy at the team's decisions to hire Ericsson and Nasr, as he believes that he too has signed on for a race seat.
"There are certain things to talk about, definitely, yes. They've confirmed two drivers but it doesn't mean the drivers are going to drive," Sutil asserted.
"There's no real change from last weekend to this weekend. It's just an announcement and now, of course, in my situation, I think I have to do some talking…to sort out the things."
Speaking later to Sky Sports News HQ, Sutil added: "The team has made a strange and risky decision so let's see what the outcome is because the announcement is just an announcement and doesn't mean much to me at the moment."
Undoubtedly, money is driving the situation, with GP2 driver and current Williams reserve Nasr said to be bringing about $24 million worth of sponsorship from Banco do Brasil.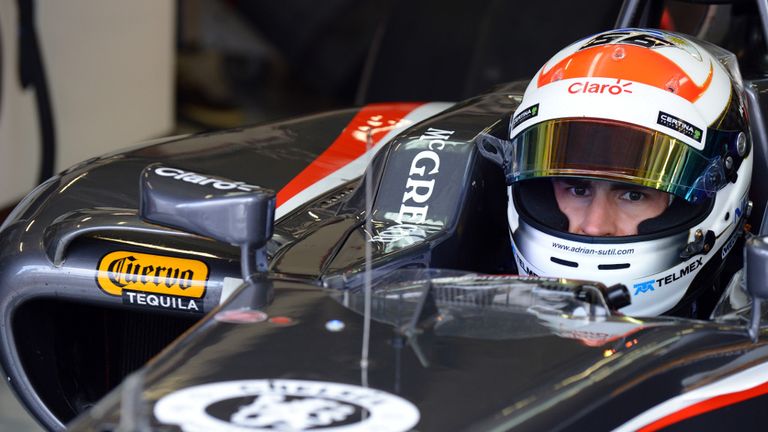 Ericsson's arrival was announced last week, when Sauber were said to be one of three cash-strapped teams that threatened to boycott the U.S. GP in protest at the lack of prize money they feel they receive.
Sutil said he is unsure about his F1 future but seems determined to stand his ground.
"I don't know, so I will see what's possible, what I want," he added. "There's quite a few things to sort out and I can't really say more at the moment."