Red Bull chief Christian Horner confident deposed champions will enjoy stronger 2015
Team boss optimistic Renault will begin to close on Mercedes
By James Galloway
Last Updated: 08/12/14 4:17pm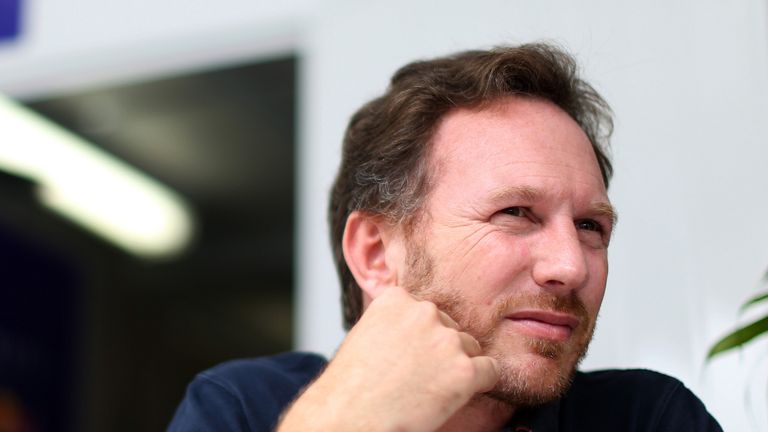 Christian Horner insists that deposed world champions Red Bull remain a strong force and is confident they will close the gap to Mercedes in 2015.
The Milton Keynes outfit's run of four consecutive Drivers' and Constructors' Championship doubles was ended in emphatic fashion by Mercedes this year as the Anglo-German outfit left their rivals trailing at the start of F1's turbo era.
The sense that an era has ended at Red Bull has been heightened by the departures from the team of quadruple title-winning driver Sebastian Vettel and aerodynamics chief Peter Prodromou to Ferrari and McLaren respectively, while design guru Adrian Newey is taking a step back from day-to-day involvement at the F1 team.
But despite the changes over recent months, Team Principal Horner stressed to Sky Sports F1's #AskCrofty show that Red Bull have retained an enviable technical and driver line-up.
"Adrian's still very much involved. He's still very much involved in the design of next year's car and he's going to be around for sure," Horner said.
"But we've got a great line-up. We've got strength in depth in the team and some real talent. A lot of teams have been chasing after that talent but we've managed to hang onto it.
"In the driver line-up we've got Daniel Ricciardo, who demonstrated this year he's a potential champion. He's a really exciting star of the future. In Daniil Kvyat as well we've got somebody who has got great speed, great potential and it is going to be exciting to see how he develops."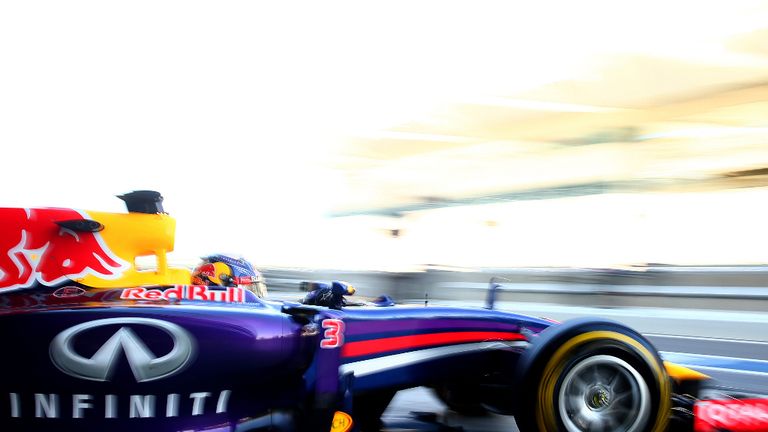 However, irrespective of the performance of their drivers or aerodynamic package in 2015, Red Bull's chances of regaining the world titles are likely to hinge on whether engine suppliers Renault can make inroads into the big power advantage Mercedes enjoyed this year.
Horner is confident the French manufacturer should narrow that gap and give the team more chances to go head-to-head with the sport's new frontrunners.
"The prospects are looking good. Renault are obviously working incredibly hard in the window of opportunity that we've got and I think we can close that gap," he added.
"Mercedes have done a wonderful job this year, they've stolen a march on everyone and it's down to us to catch up. But we're working hard with the guys from Renault, we're trying to close that gap, and hopefully we can give them a harder time next season."
Meanwhile, Horner also insisted that the team had no doubts that 20-year-old Kvyat was ready to make the step up to Red Bull to replace the outgoing Vettel.
"If you're fast enough, you're old enough. Daniil Kvyat has been fantastic this year," Horner said. "He's been incredibly quick in a Toro Rosso and he thoroughly deserved the opportunity."