FIA reveal new qualifying criteria for super licences from 2016
Points system to be introduced to rank junior formula performances
By William Esler
Last Updated: 07/01/15 1:33pm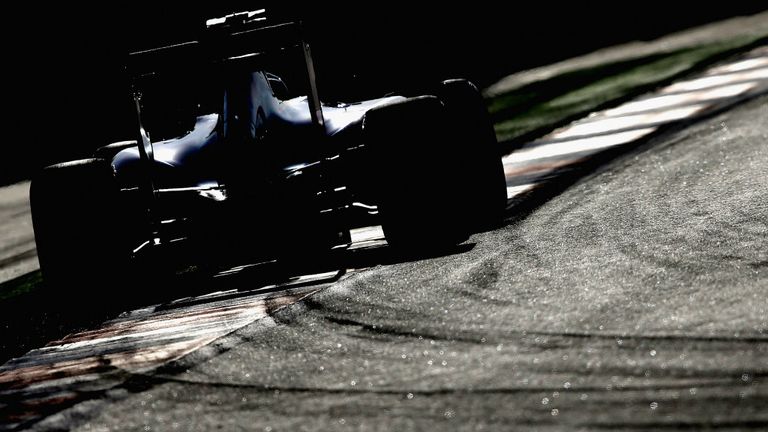 The FIA have revealed further details of the criteria that will be used when issuing super licences to new drivers from 2016.
A new points system will be introduced with greater weighting given to certain championships and drivers will be required to accumulate 40 points during the three seasons prior to application.
Winning a future FIA F2 championship would give a driver 60 points, however, the rules also state that they must have spent at least two years in junior formula.
With no F2 championship currently in existence, GP2 is the highest-rated of the current series under the new rules with 50 points given to the winner.
The FIA European F3 Championship, WEC LMP1 and IndyCar are the only other championships offering enough points to the winner to apply for their F1 licence.
That makes Formula Renault 3.5 a less desirable option for young drivers with just 30 points given to the winner – the same as GP3. Previously the FR3.5 champion had 12 months to apply for an F1 licence from the final race.
Drivers will also have to hold a valid road driving licence, be at least 18 years of age and have completed at least 300km of running in a representative F1 car.
The new regulations were ratified in December and, had they been in place this year, would have prevented the debut of Max Verstappen in Australia. The Dutchman has completed just a single season in junior formula and his third-place finish in European F3 would have given him just 20 points.
Super licence points
| | | | | | | | | | | |
| --- | --- | --- | --- | --- | --- | --- | --- | --- | --- | --- |
| Championship | 1st | 2nd | 3rd | 4th | 5th | 6th | 7th | 8th | 9th | 10th |
| Future FIA F2 Championship | 60 | 50 | 40 | 30 | 20 | 10 | 8 | 6 | 4 | 3 |
| GP2 Series | 50 | 40 | 30 | 20 | 10 | 8 | 6 | 4 | 3 | 2 |
| FIA European F3 Championship | 40 | 30 | 20 | 10 | 8 | 6 | 4 | 3 | 2 | 1 |
| FIA WEC (LMP1 Only) | 40 | 30 | 20 | 10 | 8 | 6 | 4 | 3 | 2 | 1 |
| IndyCar | 40 | 30 | 20 | 10 | 8 | 6 | 4 | 3 | 2 | 1 |
| GP3 Series | 30 | 20 | 15 | 10 | 7 | 5 | 3 | 2 | 1 | 0 |
| Formula Renault 3.5 | 30 | 20 | 15 | 10 | 7 | 5 | 3 | 2 | 1 | 0 |
| Japanese Super Formula | 20 | 15 | 10 | 7 | 5 | 3 | 2 | 1 | 0 | 0 |
| Formula 4 National Championships certified by FIA | 10 | 7 | 5 | 2 | 1 | 0 | 0 | 0 | 0 | 0 |
| National Championships of F3 | 10 | 7 | 5 | 2 | 1 | 0 | 0 | 0 | 0 | 0 |
| Formula Renault (EuroCup, ALPS or NEC) | 5 | 3 | 1 | 0 | 0 | 0 | 0 | 0 | 0 | 0 |