McLaren only running a development version of Honda engine at early tests
Ron Dennis says tightly-packed engine causing early teething problems but design critical to their aggressive "size zero" policy; Just six laps for MP4-30 on Day One
By James Galloway at Jerez
Last Updated: 01/02/15 8:06pm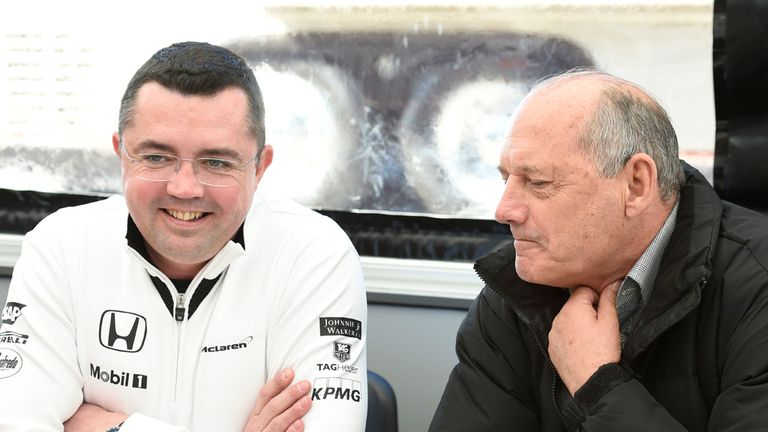 McLaren's new Honda engine is still "two or three steps" away from the version that will race at the Australian GP with the team urging "patience" over the early performance of their all-new car.
On the back of a problematic start to their second Honda era at last November's post-season Abu Dhabi test – when an interim MP4-29 racked up just five laps in two days – McLaren's official start to winter testing with their new car didn't go much better with Fernando Alonso on track for just six laps on Day One at Jerez.
However, McLaren chairman Ron Dennis has revealed that the engine running at the first test remains a developmental unit and there are still several rounds of improvements to be made before Honda's Australian GP specification is introduced by the end of the three-test winter schedule.
"Our race engines are two or three steps away from where we are now, therefore we're still running development engines and will continue to run development engines through to the last test," Dennis told reporters in Spain.
"The engine is an integral part of our size zero policy. The car is phenomenally tightly packaged in the back end, which has given huge scope to Peter Prodromou and his team and they have taken full advantage of it."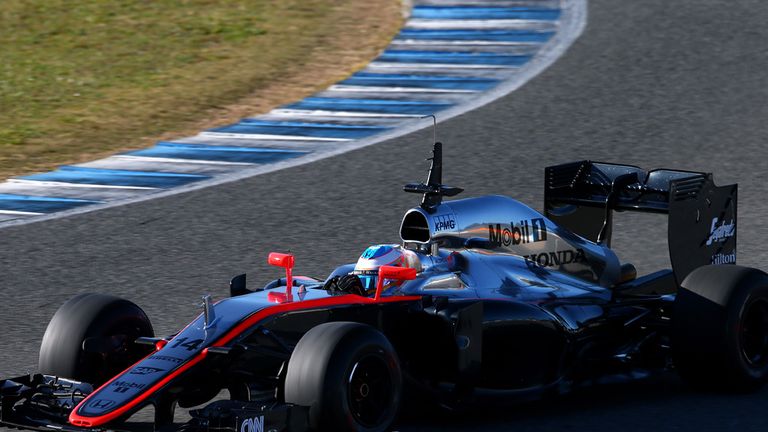 With the rear of McLaren's new car noticeably more sculptured than last year's design, Dennis revealed that Honda's engineers had deliberately gone for a particularly tightly-packed power unit – and that it was that complexity which had triggered the early teething problems.
"The level of detailing and the precision of manufacturer of the components has surpassed any McLaren standards of the past. The elegance of some of the aerodynamic solutions as they're packaged into suspension, brake ducts are to a level we've never been able to achieve before, as has a lot of the work surrounding the ERS, KERS and the technologies that we're using," lauded Dennis.
"Some of the technologies that we've introduced into the power train haven't existed before. So obviously going into areas that haven't been exploited before carries a degree of risk, which we think we've got a handle on.
"The problems that we're experiencing today are really stemming from the tense packaging that goes on inside the engine. At this moment in time we don't have an exact understanding, but we've got some sensors that aren't talking correctly to other parts of the system. Therefore, whilst we can turn them off and circumvent them, this is what testing is about so the guys are disassembling the car again to try and eliminate some short-circuits that are happening on some sensors.
"In the limited running we've done nothing's overheating, which is normally what happens when you get it wrong on packaging, we've got no burning of heat shields. There is every indication that the mechanical design of the car, packaging wise, has been well executed."
Dennis admitted McLaren had taken "calculated technical risks" with the design of the MP4-30 but stressed that such an aggressive route was unavoidable if they want to start closing the pace gap to Mercedes.
"Are we surprised Mercedes can do 100 plus laps? No, not at all because you'd expect them to be, coming out of a season where they were dominant and where they were effectively developing a different package," the McLaren CEO said.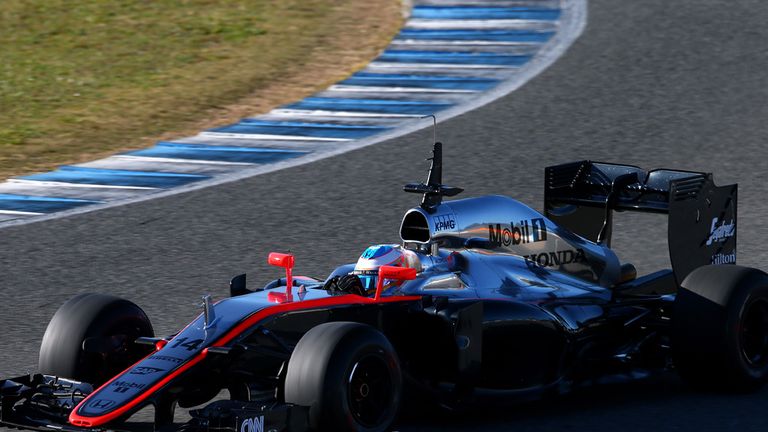 "Clearly, if you're behind in any sport catching up requires you to accelerate faster than they're running otherwise you're not going to catch them up. Therefore, have we taken calculated technical risks? Yes, these are technologies that I think we're the first to deploy them and we've got to work hard to get performance advantages. It probably won't even be Australia before we know how well we're doing. I expect it'll be two or three races before we get the lie of the land.
"What we're trying through the remaining tests – especially these first two – is to take away all these consequences of this densely-packaged concept. Every single thing is so embedded in the car that to get to anything requires [going through] layers of heat shields and the V of the engine is just so phenomenally complex, but with systems that are designed to optimise the performance."
While expectations for the revived McLaren-Honda partnership are high both inside and outside of Woking, Dennis said the team were fully aware that the process to get the most out of the new engine would take time.
"The key word for everyone in the team is patience. We've got to live with the frustrations that we almost predicted for ourselves," he added.
"Some of these things aren't quite as optimised and they can only get optimised when we're on the circuit."
The Sky Sports F1 Online team will be providing live commentary from all four days of testing in Jerez –  from dawn on Sunday to dusk on Wednesday. Sky Sports News HQ will also have live updates from trackside.