Jenson Button calm over McLaren-Honda troubles and backs team to respond
Twelve laps in two days leaves team "zero" on MP4-30 performance
By Pete Gill in Jerez
Last Updated: 03/02/15 8:08am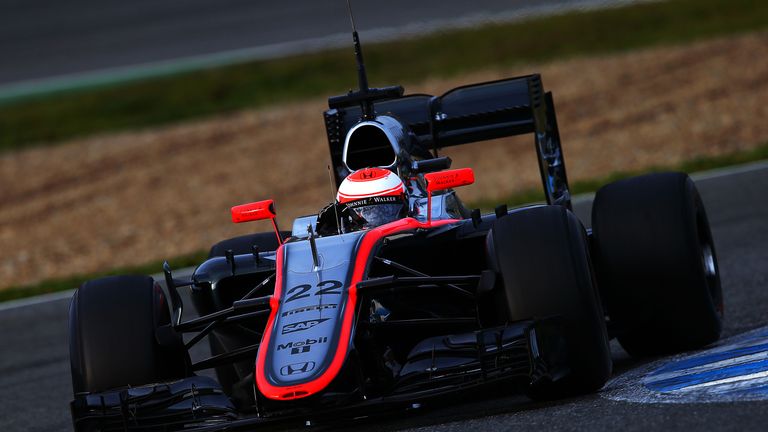 Jenson Button has acknowledged McLaren-Honda are still at "zero" in terms of understanding their performance capabilities but insisted there is no cause for alarm despite the MP4-30 barely completing ten laps over the first two days of winter testing.
Button's maiden outing in the team's new car at Jerez proved as fleeting and as frustrating as Fernando Alonso's on Sunday, with the two former world champions both restricted to just six laps due to a series of niggling but reoccurring issues with their new Honda power unit.
In sharp contrast, world champions Mercedes have already put almost 250 laps on the board, but, mindful of the problems the rest of the field endured a year ago when they tried out their turbo engines for the first time, Button was prepared for a tough start to McLaren's reunion with Honda.
"We knew it would take time and I never thought we would come here and pound out the laps," he said. "Obviously, it's not been the best start but we knew this would be difficult. These power units are very complicated but we will get our heads around it."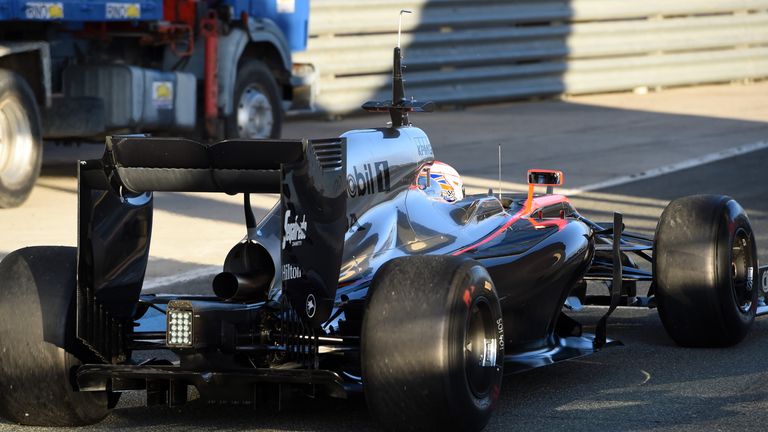 A year ago, then-champions Red Bull completed just 21 laps over four disastrous days in southern Spain when their Renault unit refused to cooperate with the RB10. Two months later, Red Bull were Mercedes' nearest challengers on the road in Melbourne – a memory which Button is understandably taking encouragement from.
"A lot can happen," he stressed. "Look at Red Bull in the first test a year ago and even in the last test in Bahrain. Although they had the result taken away from them, they then finished second in Australia."
Red Bull, however, may bristle at the comparison. Whereas F1's new turbo era followed hot on the heels of their sustained – and demanding – dominance of the sport, Honda have had over a year to prepare for their return and learn from the mistakes of their competitors from the vantage of interested observers throughout 2014. Moreover, the Honda V6 actually debuted two months ago in the post-season test at Abu Dhabi – an early luxury denied the likes of Renault and Ferrari 12 months ago.
And while Button is adamant that McLaren-Honda's early teething problems are an inevitability, the deprivation of any proper running means that the MP4-30 is still very much an unknown quantity halfway through the first test.
"The car itself is a step forward in lots of areas, now it's just about putting mileage on it," added Button. "We are at zero in terms of understanding our performance."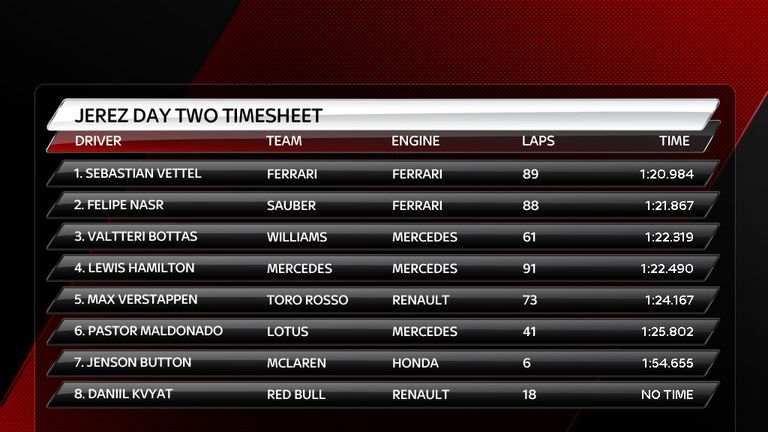 The Sky Sports F1 Online team will be providing live commentary from all four days of testing in Jerez –  from dawn on Sunday to dusk on Wednesday. Sky Sports News HQ will also have live updates from trackside.