Mercedes' Toto Wolff aims to seal new Lewis Hamilton contract before Australian GP
World champion's current Mercedes deal expires at the end of 2015
By William Esler
Last Updated: 10/02/15 11:24pm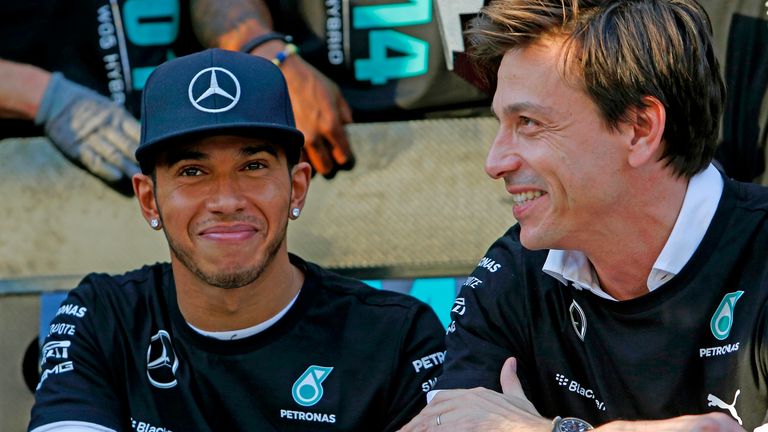 Toto Wolff wants Lewis Hamilton to sign a new contract with Mercedes before the 2015 season gets underway in Australia on March 15.
The reigning world champion is in the final 12 months of his three-year deal with the Silver Arrows and will be a free agent at the end of the season.
Talks started last year over extending the partnership, but Hamilton revealed earlier this month that it was his decision to put contract talks on hold around the time of the Russian Grand Prix to focus on his title challenge, despite knowing of interest from Fernando Alonso.
Mercedes chief Wolff admits he would like the situation to be resolved within the next month, although insists there is no deadline for the finalising of talks.
"It is always beneficial you have a clear situation, for the driver and ourselves," said Wolff. "That is the best case, but you want to get it right as well, so it needs time.
"There is no reason for us to believe it is not going to go in the way we think is right, and Lewis thinks is right.
"Therefore we should aim to finish the discussions before the start of the season.
"But this is not a deadline we have set ourselves because the moment you set deadlines you put yourself under pressure, and we don't want to put him or us under pressure."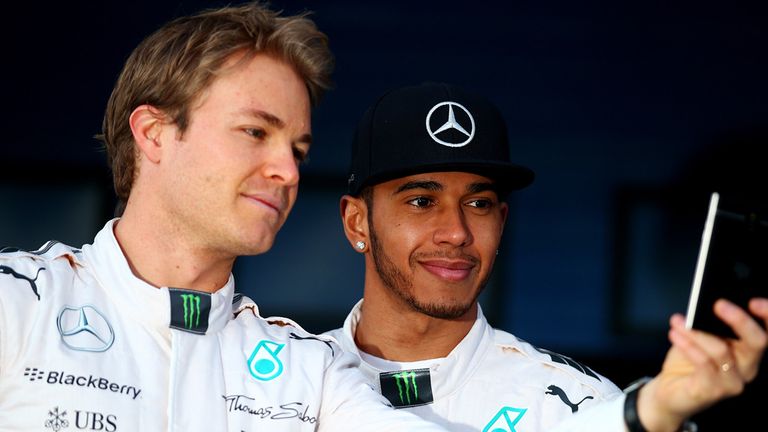 Hamilton is negotiating his own deal after splitting from management company XIX Entertainment last year, but Wolff says that is not proving a problem
"Contract discussions are extremely important, both for Lewis and ourselves. It's about discussing how the next couple of years are going to go," the Austrian added.
"This is not something that happens from one day to the other, and you cannot expect it to be easy.
"But because of the great relationship we enjoy with Lewis and the very transparent way we deal with each other, so far it has been very good.
"We (the team) have been very open and honest with the way we see the future panning out, and he has been the same.
"He is an intelligent driver, has developed as a personality - I hope we have played our part - and so far the discussions have been as expected."
The Sky Sports F1 Online team will be providing live commentary from all four days of both Barcelona tests. Sky Sports News HQ will also have live updates from trackside.