McLaren facing fight to avoid the drop in Austalian GP qualifying
Unreliability and lack of pace dogs struggling MP4-30 in practice and team likely to struggle to avoid Q1 cut-off; McLaren still over three seconds behind Mercedes
By James Galloway
Last Updated: 16/03/15 2:10pm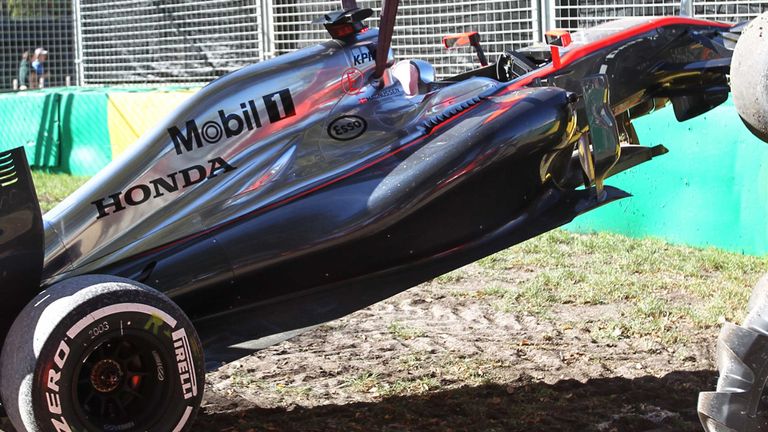 McLaren are braced for the challenge of simply finishing Sunday's Australian GP with Jenson Button hoping the team can qualify ahead of the back row.
On the back of a troubled winter with the MP4-30 when reliability and pace repeatedly proved problematic, McLaren experienced a trying first day on track in Melbourne.
In P1 Button and Kevin Magnussen completed just 13 laps between them before the team ran into data control issues with the Honda power unit, while P2 saw the Dane crash out early and the Briton's car struck down by a loss of power.
Amid the latest bout of unreliability, the team finished well down the timesheets with Button's best lap a massive 3.7 seconds off Mercedes' leading pace.
Asked how much of a concern reliability remained ahead of Sunday's 58-lap race, Button replied: "It's always going to be in the back of your mind as we haven't done a race distance yet. This is still learning for us.
"We are doing the best job we can, getting our heads down and focusing on getting the best out of what we have this weekend. I don't have any real targets in terms of finishing; there's a lot of data gathering needed tomorrow.
"Qualifying will be tricky I'm sure. Getting out there for as many laps as we can in qualifying will be tricky."
Put to him that the ignominy of the back row of the grid may be beckoning, Button said: "I'm hoping it won't be the last row of the grid – hopefully 20 cars will run!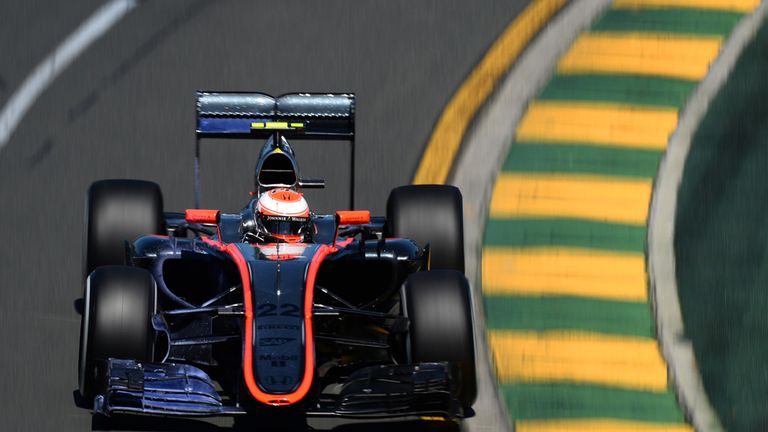 "But it's not going to be easy. We all know that and that's the important thing. We are all working as one and not pointing any fingers. We are solving the problems as we go. Hopefully we'll be competitive sooner rather than later."
Admitting that the pace gap to the non-Mercedes pack alone was a "big chunk" of time, Button added: "It's always going to be difficult this time of the year for us. Winter testing was difficult and so it's not suddenly going to be amazing at the first race of the season.
"We've just got to get our heads down and do the best we can: it's all about learning. Also about running through a race weekend. It's something we haven't done as one team, as McLaren-Honda, so there's a lot of us to work through."
Team-mate Magnussen, standing in for the recuperating Fernando Alonso this weekend, was on track for just 11 laps in total with his crash in the early minutes of P2 bringing an early end to his day.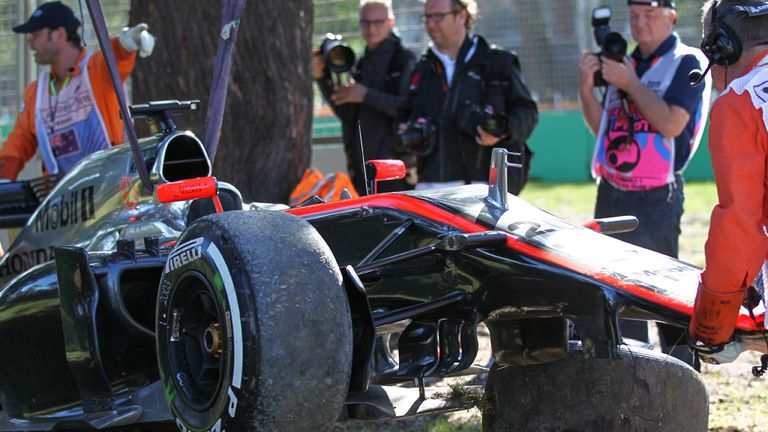 "There was nothing on the track, I just tried to push the braking, lost the rear on the entry and it snapped in a difficult time. That's when it pointed towards the wall and I couldn't do anything," he explained.
The young Dane, who finished second on his F1 debut here last season, is at least hoping McLaren can scrape through to the second stage of qualifying.
"There are not as many people on the grid and I think we do have a chance of getting into Q2 if everything goes right," he said. "Maybe Sauber and Force India are in reach."