Teams agree to increase their engine allocation during 2015
FIA must still ratify switch back to limit of five power units
By Sky Sports Digital
Last Updated: 28/03/15 6:19am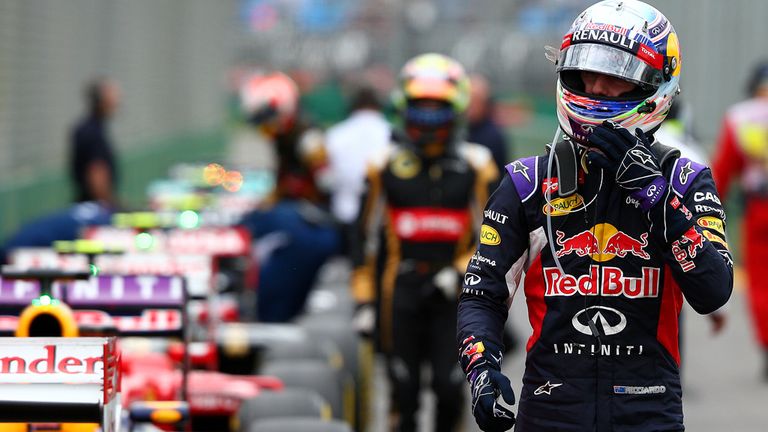 F1 teams have agreed to increase their engine allocation from four to five power units during the 2015 season.
The proposal, inflating the allocation to last year's level, was unanimously agreed after Friday practice in Malaysia.
However, it will still require ratification from the FIA before the sporting regulations are amended.
The change was originally made for cost reasons and in anticipation that the sport's new power units, which were first introduced in 2014, would become more reliable with time.
However, that did not appear the case in Melbourne at least where Red Bull's Daniel Ricciardo suffered a failure in practice while Kevin Magnussen's McLaren blew its engine on the way to the grid.
That would have left Fernando Alonso, who has returned to the cockpit for McLaren this weekend, having to juggle the use of just three power units for the remaining 18 races.
It's still uncertain whether the extra engine would be a race engine or whether it would be used during Friday practice sessions.
Although the penalty for replacement of a complete power unit - a pitlane start - no longer applies, cars still receive 10-place grid penalties the first time they cross the threshold, with five more places for each additional component used.