Five things we learnt from Malaysia Grand Prix qualifying
Hamilton shows wet prowess; Ferrari impress with second; Rain delay frustrates; McLaren show improvement; Verstappen makes his presence known
By William Esler and James Galloway
Last Updated: 29/03/15 7:36am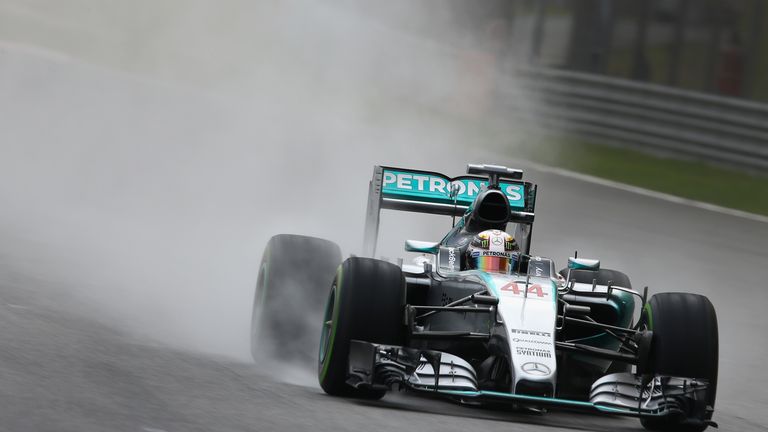 Hamilton peerless in the wet
Lewis Hamilton's wet-weather prowess hardly qualifies as F1's biggest secret, but the instant size of his advantage over Nico Rosberg after the rain came down by the bucket load in qualifying underlined once again that the world champion often saves his most special performances for the trickiest of conditions.
While few races in the last couple of years have actually been hit by wet weather, five qualifying sessions alone were rain-interrputed in 2014 and on three of those occasions (Australia, Malaysia and China) it was Hamilton who claimed pole while the sister Mercedes dropped down to the second row. Before Saturday none of the field had driven their 2015 cars in wet conditions around Sepang, yet once Q3 eventually got going on the wet (but drying) track it was Hamilton who immediately left everyone standing.
"The thing is when you go out in the wet for the first time it is all about adapting to new conditions and you don't know where it is going to aquaplane and what parts are damper than others," Hamilton told Sky F1 after his 40th career pole. "So you are trying to feel it through your gut and that's something I've always been not too bad at."
His record would back that assertion up. Such conditions are where the term 'seat-of-your-pants driving' comes into its own and Hamilton's stonking opening Q3 lap on the intermediate tyres of 1:49.834 underlined the 'feel' he so often has for such a lack of grip. His lap was 1.2 seconds quicker than Rosberg's and, despite the track conditions improving thereafter, it was already good enough for pole with seven minutes still on the clock.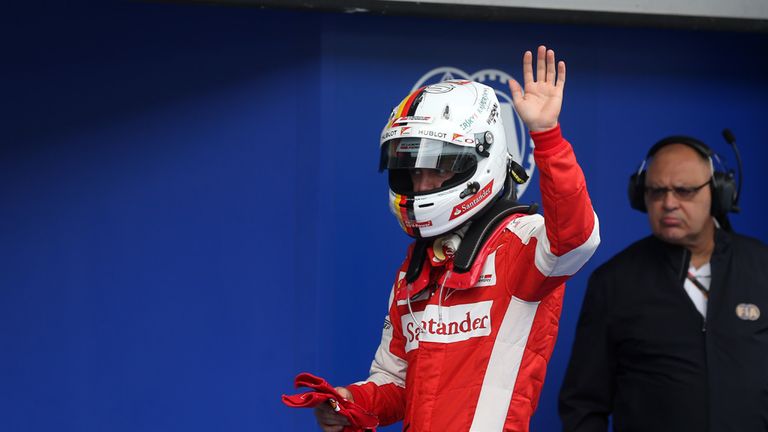 Ferrari have made major steps forward
Ferrari's poor 2014 was largely attributed to their engine deficit to Mercedes, but around 40 per cent of that gap was caused by a lack of downforce, with Sky F1's Mark Hughes noting the rear of the car as a particular area of concern.
In the tricky conditions in the final part of qualifying in Malaysia their new car, the SF15-T, appeared much more planted as Sebastian Vettel powered his way to second on the grid. Given that Ferrari have stripped out some wing to increase their speed on the two long straights at Sepang, the SF15-T certainly appears to have significantly more basic grip than its predecessor.
Of course the power unit has also played a part in Ferrari achieving their first front-row start for two years. Wet conditions neutralise some of the horsepower shortfall in comparison to Mercedes, but it appears the Scuderia's software has created a very driveable power delivery. Vettel was able to feed the power in without too much oversteer - and was less than a tenth of a second away from claiming pole as a result.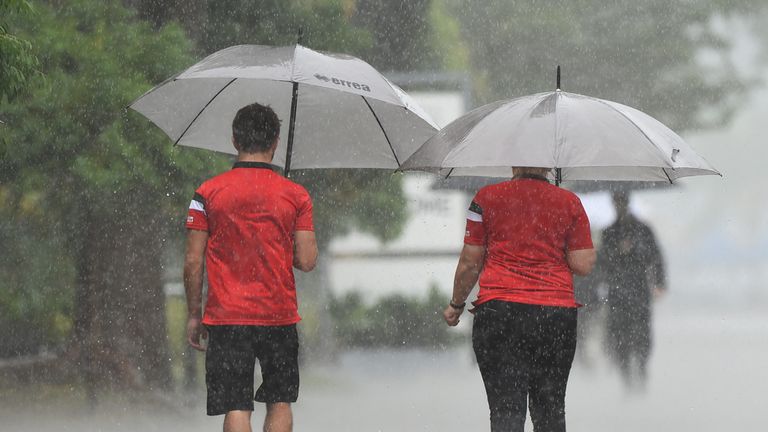 Rain isn't always F1's best friend
As is pretty much always the case now when F1 arrives at Sepang, much fuss is made about the fact that the race weekend could be 'spiced up' by the intervention of one of the many thunderstorms which stalk the region on a routine basis at this time of the year.
The likelihood of a storm running into an F1 session has, of course, increased over recent years by the move towards later start times. So, on Saturday, it was almost inevitable that the 5-6pm local slot for qualifying would be hit by such a downpour. The stair rods that subsequently came down for around 20 minutes from the early minutes of Q2 onwards saturated the course and sent everyone, including the cars, scampering for cover.
With the days long gone when sessions would continue uninterrupted in any old weather, it was 45 minutes before we saw anything other than the Safety Car on track again as Race Control waited for the optimum moment to start Q3. Sure, an elongated wait can build up the tension and anticipation ahead of the action resuming – take Canada 2011, the race voted by Sky F1 viewers last year as the best of the 21st century so far no less, as the most extreme example of that – but at Sepang at least the F1 fraternity should be careful what it wishes for as far as the weather is concerned.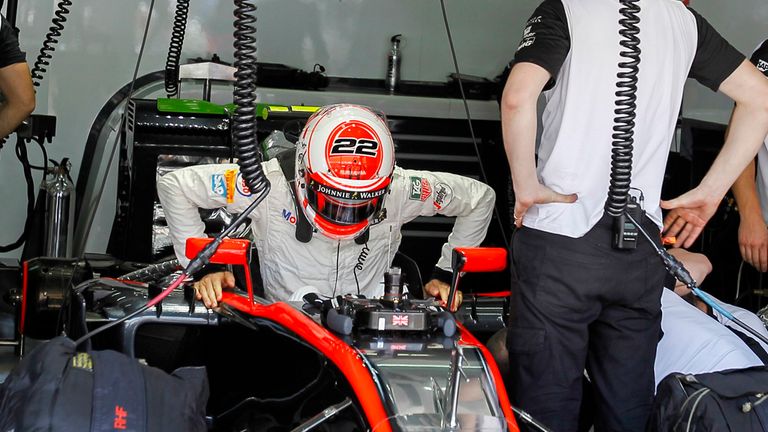 McLaren are improving
McLaren were slowest of all in Australia and only out-qualified the Manor cars in Malaysia so on paper the same grid slots as two weeks previous do not seem to show progress. However, at Albert Park, 17th-placed Jenson Button was 2.8 seconds slower than the Q1 pace set by Lewis Hamilton and a second away from the 15th place and the final spot in Q2.
At Sepang, Button was again the top McLaren qualifier, but was around half a second closer to Hamilton in the dry as the Mercedes driver set the overall pace again. Button was also exactly six tenths away from making it into Q2 showing that McLaren have made a significant step forward of over four tenths.
The problem, of course, with winter testing in Spain is the relatively low air temperatures, but the team have been able to turn up the power of their Honda engine after gathering more data in Australia. If they can continue to make similar steps, a spot in the second part of qualifying could be on the cards in China.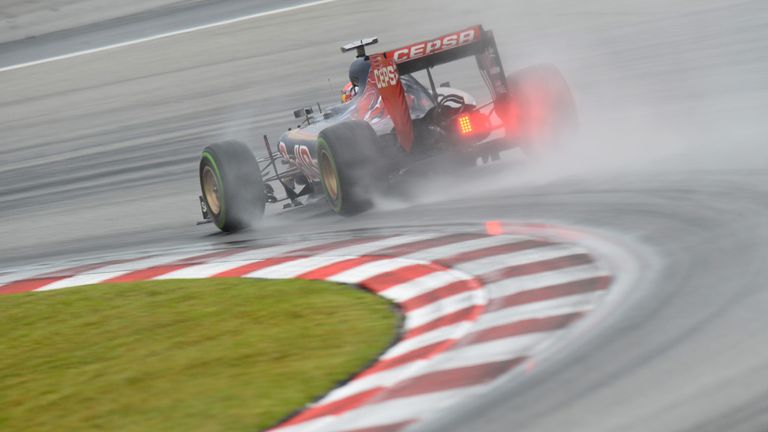 Verstappen announces his arrival
Having been outshone by the lesser-heralded of Toro Rosso pair of rookies on their respective debuts in Melbourne, 17-year-old Max Verstappen properly announced his arrival in F1 on Saturday by claiming sixth place on the grid.
His Q3 lap, just three hundredths of a second slower than Daniil Kvyat, his predecessor at Red Bull's junior team, means he will start from the highest position achieved by a teenager in F1 since 1961 when the sport's original teen trailblazer, Ricardo Rodriguez of Mexico, qualified second for Ferrari on his debut in the championship at Monza.
Verstappen's slot on the third row wasn't a wet-weather fluke either as the Dutchman, along with team-mate Carlos Sainz, had run impressively in the top 10 throughout his maiden practice sessions around Sepang. Having already shown his poise and consistency throughout pre-season in the STR10, the son of Jos is looking well set to now become F1's youngest-ever points scorer on Sunday – beating Kvyat's record by a full two years in the process.
Sky Sports F1 will show every session from the Malaysia Grand Prix weekend live and available on the move with Sky Go. The race starts at 8am on Sunday March 29, with comprehensive build-up underway from 6:30am.