Policing an F1 budget cap
Is it possible to police a budget cap in F1? Only with the willingness of all the teams, says a former rugby league salary cap enforcer
By Mike Wise
Last Updated: 03/04/15 9:35am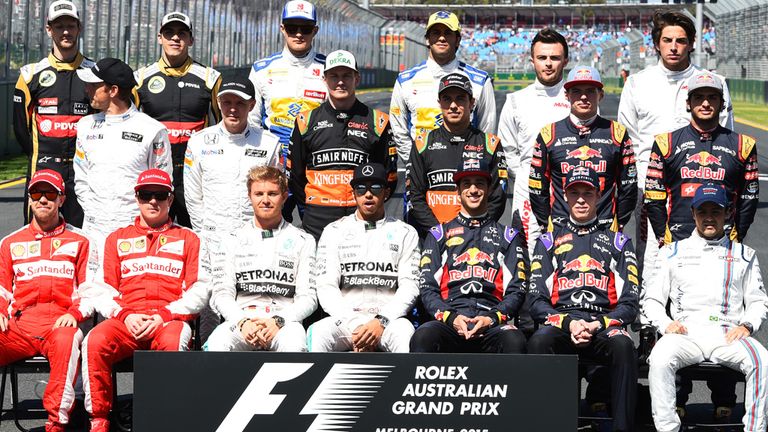 Will F1's financial woes ever end? Just how is it that a sport so conspicuously wealthy can have so many teams in financial trouble?
A more equitable distribution of income, and more income diverted the teams' way, are regularly mentioned as potential solutions,
So is a budget cap.
The FIA has twice proposed the latter in recent years. It took a threatened breakaway to defeat the cap Max Mosley tried to impose in 2009 while the bigger teams used the Strategy Group to outmanoeuvre the governing body last year.
The idea appears dead in the water - even though one team has since gone bust, another pulled back from the brink and at least three others are struggling. A cost cap would be unworkable, the big hitters say; it would be impossible to police. But would it? It's time to talk to a policeman.
While the notion of a cap, more specifically a salary cap, is most closely associated with American sports, it has spread further afield. Rugby league adopted one and David Wood enforced it. As sports go, yes, F1 and rugby league are as different as can be. Ultimately, though, it's all just numbers to an accountant.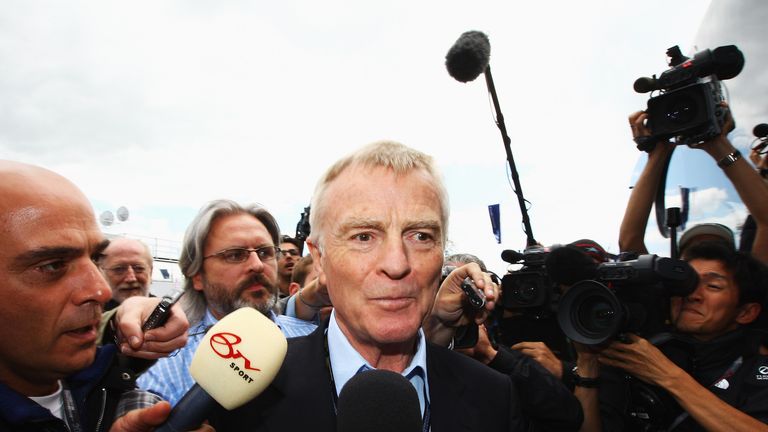 One difference, it seems, is the unanimity of competitors in the face of financial strife. Rugby league's 32 professional clubs voted as one for a cap 17 years ago after another, Oldham Bears, went bankrupt. The cap was based on a club's profit, of which 50 per cent could be spent per year.
According to Wood, big clubs didn't oppose it because "they perhaps realised that in order to be strong, they needed to have a good competition. There was no point in clubs turning up and knowing you're going to win. They realised there wouldn't be much value in their marketing rights if, all of a sudden, fixtures had to be cancelled because a club no longer existed."
But a cap based on profit was always going to favour the likes of St Helens and Leeds Rhinos, who have bigger gates and sponsorship deals. "With this sliding scale of 50 per cent of their profit, the bigger clubs could still spend more on their players," says Wood.
Smaller clubs making smaller profits thought it unfair and said so. Therefore, the following year brought a fixed salary cap along the lines of Australia's NRL, which limited the number of players who could earn a £30,000 basic salary.
In theory it meant a greater spread of playing talent, with star imports no longer certain of finding their way to the most successful clubs. Yet there was still a danger that it could work against smaller clubs – a sadly all-too-familiar scenario as Wood explains.
"If we put a fixed salary cap over all the clubs of the same monetary value and say that was £3m, we're actually encouraging you to spend more," he says. "Directors were effectively just supporters with a little bit of money, who went in and signed cheques with their heart ruling their head."
So a cap originally set up with financial prudence in mind had already shifted towards one with more emphasis on sporting equity. Even so, Wood adds: "In the 32 clubs I went to, I didn't feel any hostility whatsoever – from the office staff or from the directors. They actually genuinely believed it was for the good of the sport."
How to explain such goodwill? Perhaps all one has to do is compare and contrast a RL ground with, say, a Premier League ground. Or, for that matter, the space-age facilities in which some F1 teams make their homes. With rugby league's finances, says Wood, "you're talking, relatively-speaking, very low figures compared to, say, football, where with TV deals you can probably add another two noughts on the back end".
In rugby union, the Premiership and France's Top 14 have caps and while football has UEFA's Financial Fair Play Regulations, it has investigated the idea in the past. Wood says he gave a presentation to Football League chairmen but there wasn't the appetite and also worries about legal challenges related to restraint of trade.
Such resistance sounds familiar. "That's why I said if all the clubs are for it, then fine," says Wood. "You've got a problem if a cost cap is imposed on the sport and not everyone sees the value of it."
That's the scenario F1 finds itself in, with Mosley trying to introduce a £40m cap in 2009. As it turned out, teams under the Formula One Teams' Association banner threatened a breakaway, submitting themselves instead to a 'Resource Restriction Agreement' which gradually crumbled as teams broke away, lured by enhanced financial terms offered by Bernie Ecclestone.
Mosley said his aim had been to ensure that teams stayed in the sport (in the face of the worldwide economic downturn at that time) while also encouraging new entrants. Three teams were accepted and two - Manor and HRT - made the 2010 grid alongside Caterham.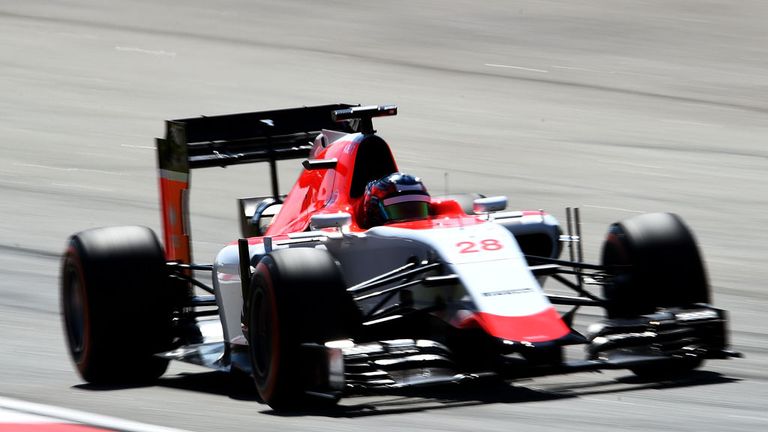 Yet their efforts were hindered because the cap never materialised. Only Manor remain, with the two points they scored last season – they were the only new team to do so - a stark reminder of how they'd effectively been hung out to dry.
A cap of $200m (£135m) was quoted the last time the FIA proposed a cap in December 2013. Again it was rejected by bigger teams, some of whom spend around £250m per season.
But with budgets at the other of end of the pitlane less than a quarter of that level, it's not entirely obvious what that figure would have achieved. "If you're trying to stop clubs or companies going into administration or liquidation, that's one thing," says Wood. "Or are they trying to encourage the Force Indias of this world to compete on a level playing field?"
Setting a cap's level depends on why it's needed. If rugby league's cap was introduced for financial reasons then the idea of a level playing field predominates Stateside, in conjunction with ideas like the NFL draft. There are pay disputes, leading to strikes and 'lockouts'. However, the caps stay in place.
That acceptance leads to the crunch question: If some F1 teams are against the idea of a budget cap, then how – assuming they had the power to do so - might the FIA enforce it?
"It's difficult," says Wood. "If you put some sort of regulation in place and there isn't the willingness to comply, they'll always go 'right, we'll get our legal team on to try and get round this'.
"If there's a genuine willingness to comply, there ought not to be too many problems. It's a case of where there isn't a willingness, a 'how dare the FIA put a control on how we spend our money?'"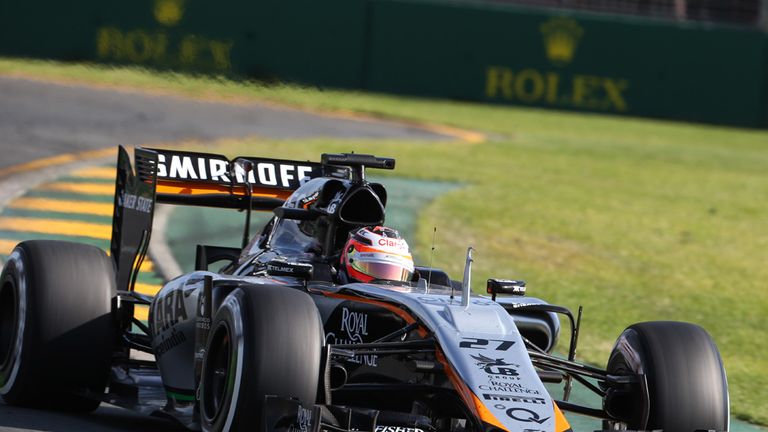 And there's no way a team of crack FIA accountants could smell a rat? "It's one thing having suspicions, without trying to prove it. But to try and go into a company – and obviously there's a lot of price-sensitive information there – I'd imagine it could be quite difficult to police."
"There's always a way around it," Wood adds. "I heard a scenario in Australian rugby league that a player's wife received all the proceeds of a hotel or restaurant which she didn't own. But it just happened to be owned by one of the directors of the club that her husband played for. [That way] it didn't form a cost on the club's books."
The detective work would be more difficult if a team formed part of a larger multi-national company – that, for example, a manufacturer might divert F1 costs into its road car division.
"To then try and put it on a particular division within a limited company, it could be quite difficult," Wood says. "Because there'd be transfer pricing, invoices flying from one division to another division and it would be relatively easy to mask.
"If one division raised a sales invoice which then became a cost in the other division, depending on where you want that cost to go, it would be quite easy to do it. In a limited company it's immaterial, because it's within that being. There's internal trading between divisions, but it doesn't make a difference. The limited company takes both entities."
Summing up, he adds: "I wouldn't say impossible but it would be very difficult. The only way is actually to have some sort of mole or whistleblower within each [team]."
Ecclestone actually made the same suggestion last year, offering a £1m reward. "You may have a million pounds but your name would be mud," Wood counters, not unreasonably.
So while a budget cap sounds great in theory - forcing teams to rely more on ingenuity to find performance rather than just spending money - without their willingness the reality sounds like a headache.
Actually, it sounds like double trouble: developing technical innovations that circumvent the rules is as old as the sport. But it inevitably causes arguments: does F1 really need any more?
It's a moot question because a budget cap is no longer on the agenda. The big teams think costs can be cut via the rulebook but in general a kind of paralysis exists; so far as the bigger picture is concerned, no-one seems able to make the next move.
Maybe it'll get messy in the months and years to come, but F1 has a way of weathering the storm. And perhaps in doing so teams might eventually come round to the idea.
MW