Lewis Hamilton says Sebastian Vettel is his biggest rival in Bahrain
"The biggest rival is always the guy that's closest to you," polesitter reckons; Vettel starts second ahead of Nico Rosberg
By Mike Wise in Manama
Last Updated: 21/04/15 11:55am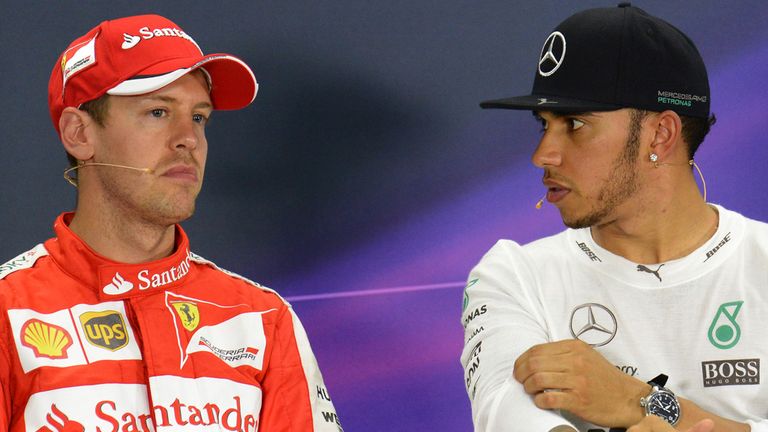 Lewis Hamilton has named Sebastian Vettel rather than Nico Rosberg as his biggest rival ahead of Sunday's Bahrain GP.
The world champion maintained his stranglehold on pole position during qualifying, although it's Vettel's Ferrari that lines up alongside him for the floodlit race rather than Rosberg's sister Mercedes.
Rosberg was on pole at Sakhir in both 2013 and last year but starts third this time – the German saying that he lost his rhythm when it came to the crunch in Q3 on Saturday, having deliberately opted not to push in the second session in order to save his tyres for the race.  
"The biggest rival is always the guy that's closest to you. So when you go into a race, the biggest concern is the one that's closest to you," Hamilton told reporters on Saturday night. "Even more so with Sebastian because it appears they were quicker on their long runs than we were.
"I know that I'm going to have my work cut out to try and stay ahead whilst looking after the tyres and make them go the distance. 
"I don't know how much he's going to be on my tail. We might get round the first corner and it might be cool to control it from then. But then in Malaysia, each time I was having to up the pace, he had an answer every time.
"So I guess I might not know 'till I get round the first corner."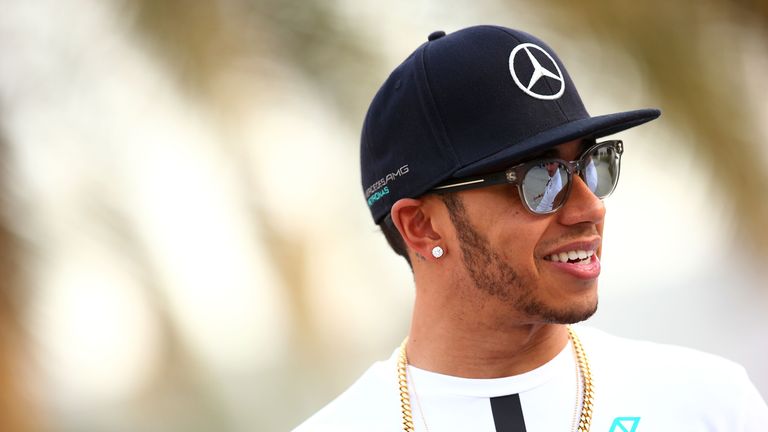 Vettel also qualified second behind Hamilton for the Malaysian GP but went on to win after his Ferrari showed superior tyre wear to Mercedes' W06 in the extremely hot conditions at Sepang.
He then chased the Silver Arrows home in China, where the combination of Vettel's proximity and Hamilton's need to manage his tyres led Rosberg to accuse his team-mate of deliberately backing him into the Ferrari driver's clutches.
The Scuderia's mounting challenge has arguably been the feature of the season so far – particularly after their rivals' dominance in Melbourne's opening grand prix – and Mercedes team boss Toto Wolff said he expects another "close" race.
"That's what we must get used to. We saw some strong long runs yesterday; we were not caught out by surprise anymore because we've seen what happens if you don't expect them to be quick on race day, and that's why it's going to be a tight race," he said.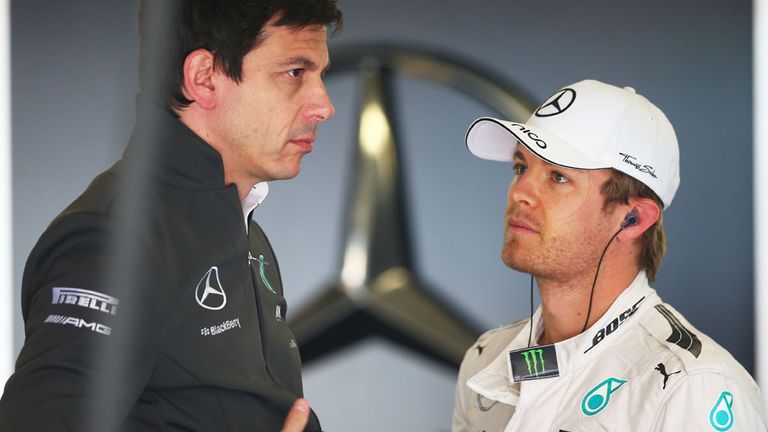 With Kimi Raikkonen lining up fourth behind Rosberg, Wolff added: "I expect the Ferraris to be strong. And if the Ferraris are strong, we are going to see four cars pretty close to each other at the beginning. That could well mean you need various strategies in place – to be proactive or reactive."
While Ferrari's SF15-T has shown strong race pace all season, with Vettel about 0.4s slower than Hamilton on Saturday, Wolff acknowledged that its qualifying speed is also improving.
"Every race has been a step forward from Ferrari. What we saw first is race pace; clearly what we've seen today is qualifying pace," he said.
"Their rate of development is very impressive. It's been impressive over the winter and it's been impressive over the last three races. That is quite a challenge for us."