Romain Grosjean confident Lotus can beat Red Bull in 2015
Major update package in the pipeline for next couple of races
By Pete Gill and James Galloway in Barcelona
Last Updated: 12/05/15 1:54pm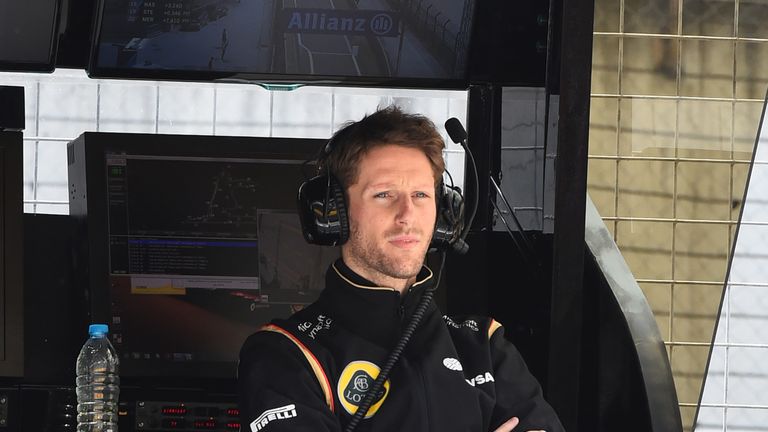 Romain Grosjean is adamant that Lotus can usurp Red Bull to become the fourth-fastest team in F1 this season.
After a dismal 2014 season, when the team's financial strife coincided with the Enstone outfit plummeting down the field towards the backmarkers, Lotus have qualified in the top 10 for every race so far this term.
While the E23's latent speed has not yet to been translated into eye-catching results, Grosjean – now as upbeat as he was frustrated last year behind the wheel of the misbehaving and erratic E22 – is confident his revitalised team can again hold their own among the grid's top four.
"We are going to try our best to be that [fourth-fastest] car. Of course, Red Bull is certainly going to progress with the big infrastructure they have. It's a big machine," Grosjean told Sky Sports Digital in Barcelona.
"On our side, I'm truly hoping that the updates we're bringing now and the next one in the pipeline, which should make a big difference, give us a chunk of lap time.
"If updates are working well we can try to get closer to Williams. If other people bring updates, we'll try to keep them behind."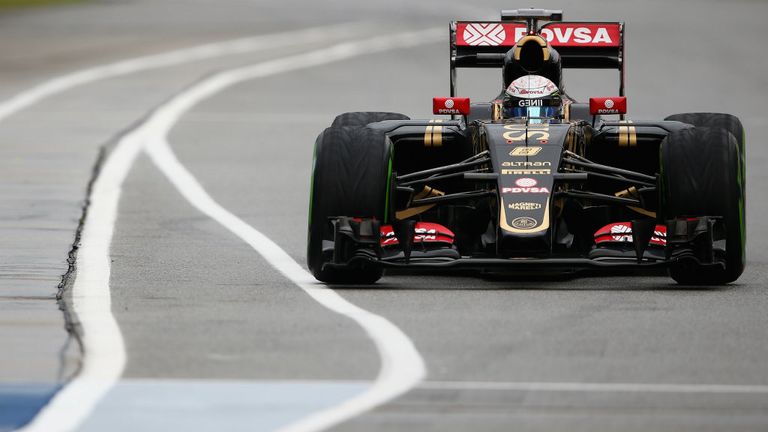 Although Spain is renowned for featuring a vast array of new parts as the teams return to Europe, the package Lotus are preparing to launch in either Monaco or Canada is likely to supersede the changes made to the E23 this weekend in Barcelona.
"We have things here but we have more ideas. There are big things in the pipeline which we don't have here but should have soon," Grosjean said. "And that will make a big difference."
After impressing alongside Kimi Raikkonen in 2013, the Frenchman endured a wretched campaign last year, scoring just a handful of points in a car that suffered from serious behavioural issues. But after the storm, the calm – and Grosjean has no complaints about an E23 car which has so proved to be both fast and consistent.
"We did winter testing here and the car behaved pretty well," the Frenchman said ahead of this weekend's Spanish GP. "We have a few new parts which will hopefully work well. So far, everytime we have tried something it has worked.
"We know exactly where we can improve the car and there are developments in the wind tunnel are going in the right direction. The good thing is that the car is behaving exactly the same way on different tracks and that shows us that if we get the development right it will be a very good step forward."