Jenson Button says first points still won't be easy for upgraded McLaren
Button hoping to challenge closely-matched midfield in Spanish GP, but warns against expecting sudden McLaren-Honda breakthrough
By James Galloway in Barcelona
Last Updated: 12/05/15 1:54pm
Jenson Button has cautioned against expecting McLaren-Honda to make huge progress with the MP4-30 at the Spanish GP, with the Briton insisting it's more important they continue to close the outright gap to the front rather than just simply sneak their first points of 2015.
After an anticipated struggle through the opening flyaway rounds after an unreliability-filled pre-season, McLaren and Honda arrive at the first European round of the season focused on producing a step forward in performance after their worst-ever start to an F1 campaign.
Honda will introduce upgrades to their power unit aimed at improving "driveability and reliability", while the MP4-30 chassis itself – which has undergone a graphite-coloured paint job for this weekend – will also feature improvements.
After Fernando Alonso finished just four seconds outside the points places in Bahrain, the widespread expectancy is that McLaren will finally open their 2015 account in Sunday's race. However, speaking in the Barcelona paddock on Thursday, Button said a top-10 result was not a formality.
"It depends on what other people do. If every car on the grid has a good weekend it's going to be very difficult to score points," Button told reporters.
"But Fernando outqualified one Red Bull and one Toro Rosso [in Bahrain], which means other people aren't getting their weekends together. If we can get our weekend together and they don't, there's a good chance of scoring points, but if we score a point we're not going to be jumping up and down with joy – that's not our aim.
"It's more the gap to the front which is important to us. If we finished 11th but the gap to the front is eight tenths smaller, that's the thing that really matters to us rather than just getting P10."
Despite the lack of points, McLaren succeeded in making incremental progress through the opening quartet of races, closing the gap to pole position in Bahrain down to two-and-a-half seconds having trailed Mercedes by five at the Australian season-opener.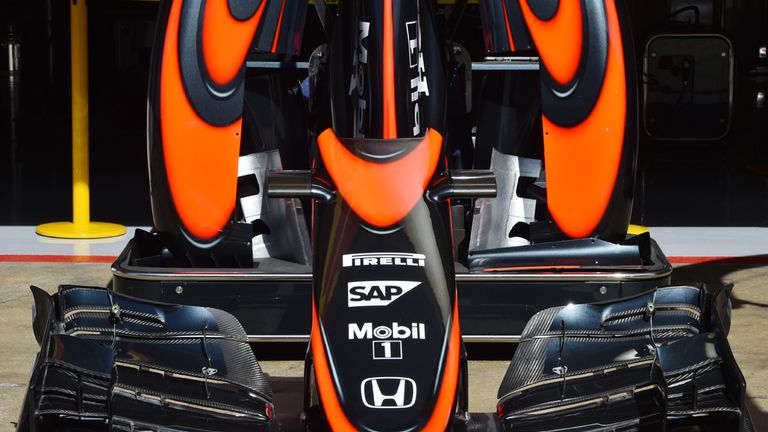 But having started the season so far off the pace, Button concedes it will get increasingly tough to replicate that early rate of progress as they continue to inch closer to the front. However, he is optimistic McLaren can target the closely-matched midfield at Barcelona ahead of another anticipated step forward in Monaco later this month.
"It's getting to a point where it's a lot more difficult to have the same amount of progress percentage-wise," the former world champion said.
"The middle pack is very close and for the taking, maybe, so looking forward to that challenge this weekend. Also, this circuit should suit us a little bit better than the last race in Bahrain. It'll definitely suit me better – I'll hopefully go round this time!
"So I'm looking forward to it and then we have Monaco, which again should be a good step forward. We've got more parts but it's a very low-speed circuit, which should suit [Renault-powered] Red Bull and Toro Rosso as well."
And explaining McLaren's Barcelona-specific upgrade package, Button added: "There's upgrades in every area really. We haven't come here with a second of lap time because that just doesn't happen in Formula 1 these days, even when you started where we did.
"But it's a good chunk. We've got upgrades with the power unit and aerodynamically with the car, but also mechanically there are a few things as well."
Although there has been a three-week gap between grands prix, Button hasn't actually raced since the Chinese GP four weekends ago after his MP4-30 was hobbled by repeat electrical problems in Bahrain.
With his car unable to even take the grid at the last event, Button turned commentator on Twitter during the race and on Thursday admitted he was able to learn a lot about how some of his rivals conduct their racing.
"It was good to see the sparks – that made it for me," he recalled after the 2015-speak cars literally lit up an already floodlit Sakhir circuit.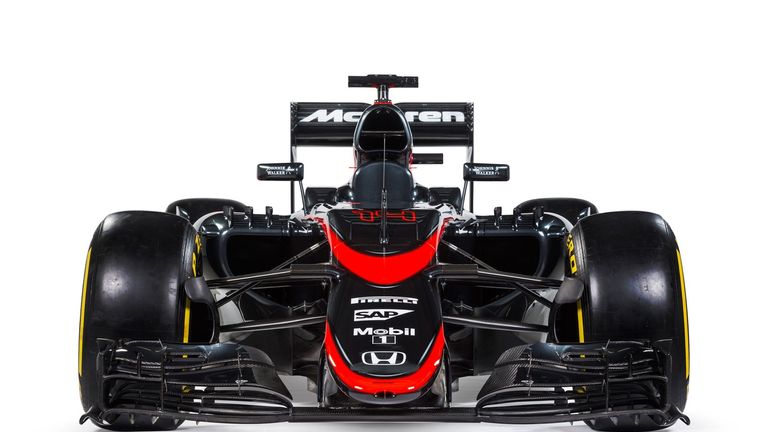 "There are so many things you pick up on, it's great, and you can really see how certain drivers and doing certain things.  That's actually useful for me in the future as you see what those certain drivers are going to be doing in the future as well.
"It was actually a pretty useful day-out for me – probably more useful than driving the car! So hopefully I've learnt a lot from that race."
Following criticism of their initial 2015 car livery, McLaren revealed a revised look for the MP4-30 on the eve of this weekend's event with the chrome of the team's recent past replaced by a darker grey and more prominent dayglo 'speedmarks'. 
"If it's quicker it's better, but colours don't really mean anything," Button remarked. "But hopefully the fans like it – that's the most important thing and that's the main reason why it's been done. People see the car and say it looks good. A lot of the cars look very similar on the grid, so it's nice for a car to stand out and look a bit different."