Lewis Hamilton ready to capitalise on pole position in Monaco GP
World champion takes top spot at ninth attempt; Rosberg lines up second and says he'll be "fully on it"; Mercedes team boss has no fear of incidents between the two
By Mike Wise in Monaco
Last Updated: 24/05/15 1:21pm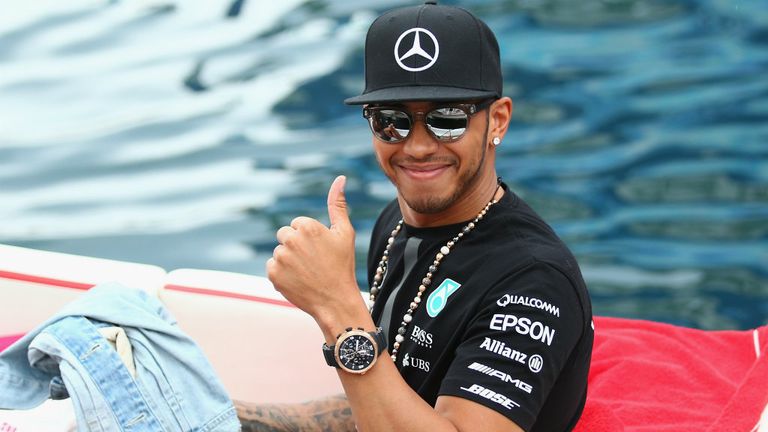 After breaking his qualifying duck at the Monaco GP, Lewis Hamilton is keen to capitalise on pole position and race to his second victory here on Sunday.
The defending champion finally claimed top spot at the ninth attempt, despite being slower than Mercedes team-mate and title rival Nico Rosberg during the first two qualifying sessions in the Principality.
Hamilton said he lost his rhythm after experiencing problems with his tyres, but re-gained it in Q3 - in contrast to Rosberg, who lost time with two lock-ups as the session reached its climax.
The latter will be looking for a fast start in the race – it perhaps being Rosberg's best chance to get ahead of Hamilton, despite the race's 78-lap length.
An overtaking manoeuvre on the venerable 2.075-mile street track is a rare sight indeed, with pit-stop strategy, weather conditions, safety car interventions and rivals' retirements the only other ways of making any headway.
Rain was a factor in Hamilton's only win, in 2008, when he started third on the grid. And having last started P1 when he won the GP2 title two years before that, the 30-year-old knows all about the difficulties involved in making ground.
"The weekend's not been perfect. I guess the perfect weekend is to ace every session. But it's not so far off that," Hamilton told reporters on Saturday evening.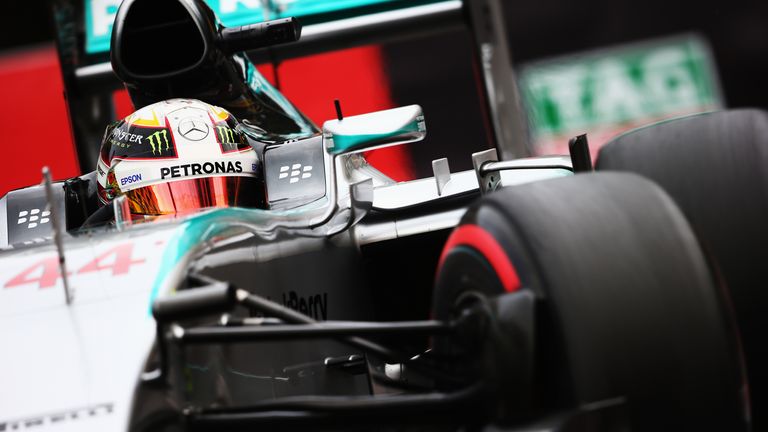 "I've always been quick in the race here, but further back so I've not been able to get by.
"If it's a one-stop [race] then it's the start and the one pit-stop you have a chance to get by. They're both very good opportunities."
Hamilton also said he had successfully overcome two or three "weaknesses" on certain parts of the track, although he wouldn't reveal where.
"I was just going through my lap just now and I was quickest in all those areas that I was weaker, which was a real positive," he said.
"By doing this work that we've done to improve, I hope that I can capitalise on this position."
Yet with the start in Monaco so vitally important, Hamilton will hope for a better one than he managed last time out in Spain, where he got wheelspin off the line and very nearly fell from second to fourth place at the first corner.
On that occasion, Rosberg converted pole into victory and the German, who trails Hamilton by 20 points in the standings, is looking once more to make the better getaway.
"By tomorrow, when the lights go out, I need to be fully on it – and I will be," he said. "There's opportunities: most critical here in Monaco there's the start, but there's pit stops, there's the weather.
"Just keep the pressure on, that's what I need to do."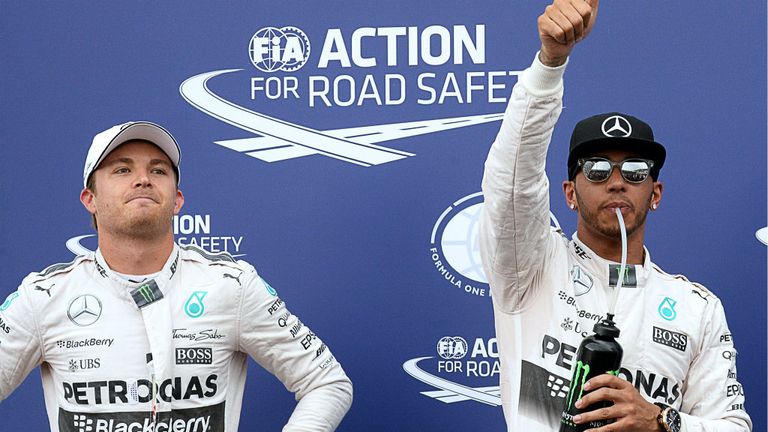 Saturday brought none of the controversy seen on the corresponding day 12 months ago, when Rosberg claimed pole after taking to the escape road at Mirabeau, an action that prevented Hamilton from beating his time.
Fast forward to race day and all eyes were on the first corner, Sainte Devote. But there were no fireworks then - and Mercedes team boss Toto Wolff doesn't expect any this time around.
"We let them race. Obviously Monaco is very different – you end up in the barrier or you end up in the wall much quicker," he added.
"But both of them know how crucial the championship is and we haven't seen any incidents most recently, so there is no need to really call for team orders or interfere in the racing tomorrow."
Don't miss Sky Sports F1's exclusively live coverage of the 2015 Monaco GP. The race begins at 1pm on Sunday, with build-up underway from 11.30am. No Sky Sports? No problem! Watch the Monaco GP for £6.99 with NOW TV