2015 Canadian GP driver ratings
Who impressed in Montreal and who had a race weekend to forget
By William Esler and James Galloway
Last Updated: 02/11/15 3:44pm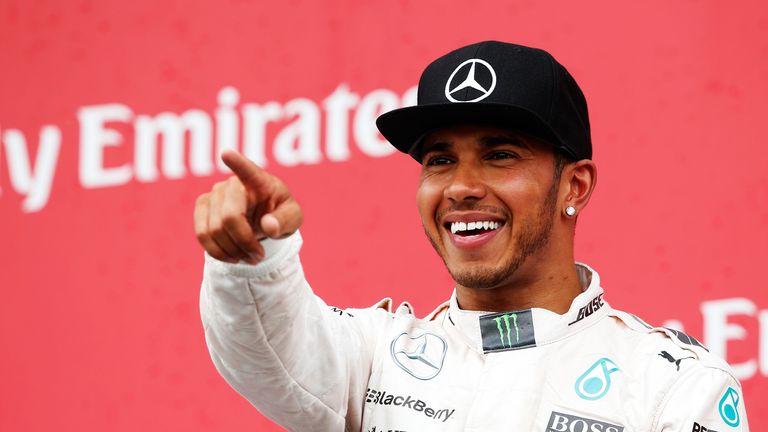 He qualified on pole position by over three tenths of a second and then led from lights to flag – there wasn't much more Lewis Hamilton could have done in Canada.
Making a good start was key and, after fending off Nico Rosberg into Turn One, Hamilton was crucially well clear of DRS range by the time it was activated at the end of lap two. That forced the chasing Mercedes to run in his dirty air, causing brake temperature problems as Hamilton controlled the gap at the front. It was the perfect way to bounce back from the disappointment of Monaco and ended any momentum Rosberg may have built up with back-to-back wins. A champion's performance from the world champion.
Rating out of ten: 9.5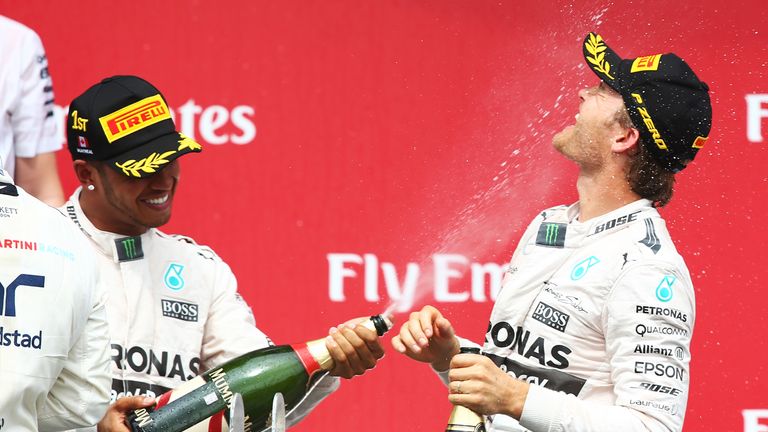 It's come two weeks late, but Nico Rosberg finished Sunday's race in the second place he should have occupied at the end of the Monaco GP. That shouldn't be taken as a slight on the German – he was just the fortunate recipient of Mercedes' baffling strategy with his team-mate in the principality – but what now stands as a 17-point championship advantage for Lewis Hamilton is certainly a little more reflective of the balance of power between the pair since the start of the season.
The ironic thing for Rosberg was that, unlike his ultimately victorious Monaco, he was far closer to Hamilton's pace around the Circuit Gilles Villeneuve all weekend, but what he himself described as a "rubbish" Q3 meant it was the other Mercedes that gained the pole and track position which proved so crucial on Sunday. With both drivers having to be conscious of fuel, brakes and tyre concerns throughout the 70 laps of racing, fluctuations in Hamilton's lead suggested on a couple of occasions that Rosberg just might launch an attack. The reality, however, was that it was never really on and as Nico generously conceded himself after the race "he didn't make any mistakes, so fair play". Rosberg's search for a consistent Hamilton-beating winning edge continues.
Rating out of ten: 7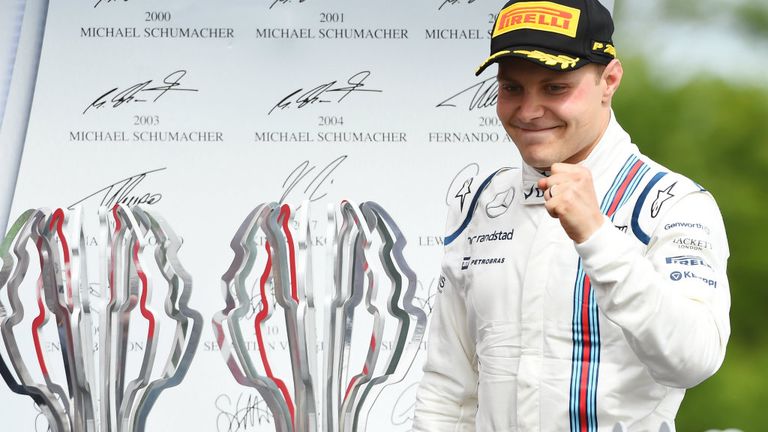 "That was a flawless drive," Rob Smedley told Valtteri Bottas over the radio as the Finn claimed Williams' first podium of the season and it is hard to argue with that assessment. Perhaps he could have been more aggressive at the start after getting on the inside of Kimi Raikkonen at Turn Two, as that could have been key in the podium fight had the Ferrari driver not spun after his stop. As it was, there was no on-track battle and once ahead following Raikkonen's spin, Bottas had the pace to comfortably manage the gap to his countryman.
Twenty-eight laps on the supersoft tyre was also an impressive opening stint from Bottas and the detailed feedback, down to the number of laps the tyres might last, impressed Sky Sports F1's Martin Brundle in commentary. After the race Bottas admitted the plan originally wasn't to one-stop, underlining how good his stint was. Performances like this will only fuel speculation of a move to Ferrari for Bottas as his reputation continues to grow.
Rating out of ten: 8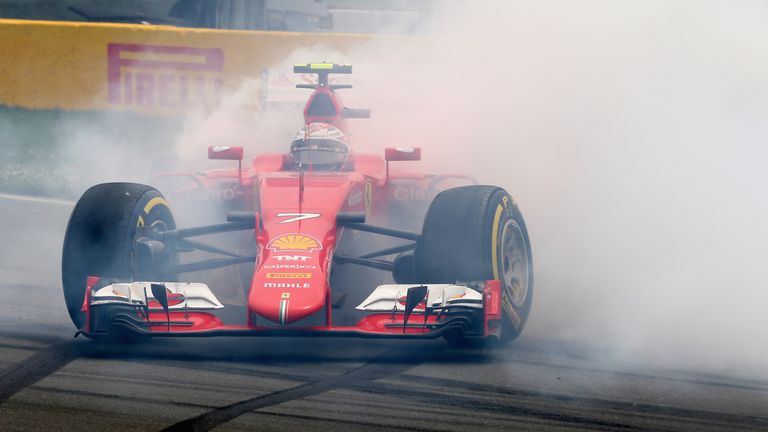 Kimi Raikkonen's Montreal weekend essentially proved the reverse of the first six rounds of the season. Seemingly responding to Maurizio Arrivabene's gentle public prompts for him to get his act together in qualifying, Raikkonen stepped up to the plate once team-mate Sebastian Vettel was out of the running and delivered his first top-three grid slot since his Ferrari return – not that you'd have guessed that, mind you, from his demeanour in the post-qualy press conference. Anyway, with a strong grid slot finally achieved, pre-race expectations were that Kimi might even give Mercedes a run for their money having lapped quicker than anyone in the truncated race simulations on Friday - and on the harder tyre to boot.
The race then was a particular disappointment. Although he kept in reasonable touch with Rosberg through much of the first stint, Raikkonen's podium chances were scuppered when he spun at the hairpin on his out-lap following what should have been his sole pitstop. Speaking afterwards, he bemoaned the "odd happening" given a similar power surge had caught him out at exactly the same place 12 months ago. His subsequent 'free' pitstop for supersofts ultimately yielded little reward and the fact Vettel finished just four seconds behind him having started 15 places adrift on the grid, unfortunately for Kimi, led to inevitable questions as to just how quick Ferrari might have been had Vettel had a smooth weekend.
Rating out of ten: 6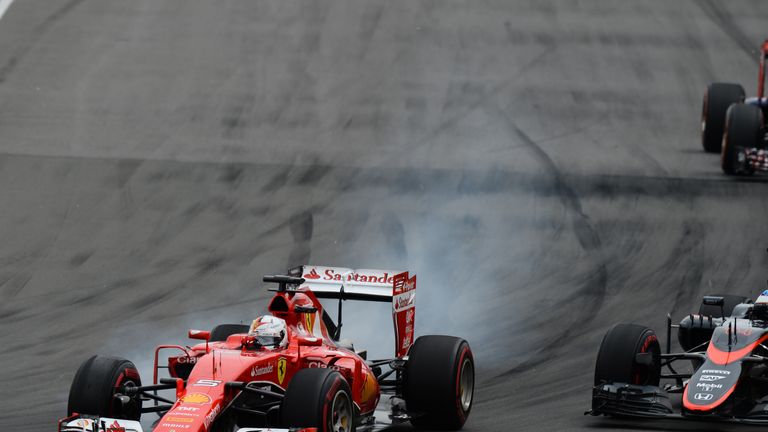 From 18th on the grid to fifth and just four seconds behind his team-mate who started third – it was an incredible recovery drive from Sebastian Vettel on Sunday. When Vettel dominated the sport at Red Bull plenty of critics had questioned his ability to race, but there can be no doubts after this display as he fought his way through the field, even getting his elbows out when he needed to as things occasionally got feisty at the final chicane.
Had it not been for a slow stop early in the race Vettel could, perhaps, even have beaten Raikkonen to the chequered flag such was his pace as he cut through the field. However, his decision to ignore red flags and overtake Roberto Merhi during Practice Three cannot be overlooked and takes away from his weekend score. The rules are in place to protect drivers as well as the track workers and the move was inexcusable.
Rating out of ten: 7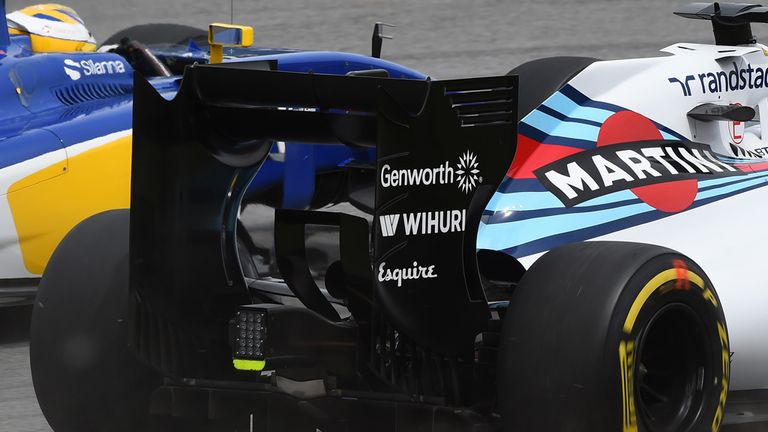 For whatever reason, Canada is usually one of the most incident-filled weekends of Felipe Massa's season and so it proved again this year. This time, the Brazilian couldn't do much to avoid such an eventful race after a sudden loss of power saw him fall at the first hurdle in qualifying.
From 15th on the grid, the 34-year-old's surge up the field in the race to sixth at the flag was impressive – particularly when duelling with Marcus Ericsson. Massa's combat in wheel-to-wheel action was called into question at times last year, but he was error-free on Sunday and a fighting sixth was just reward for his impressive efforts.
Rating out of ten: 8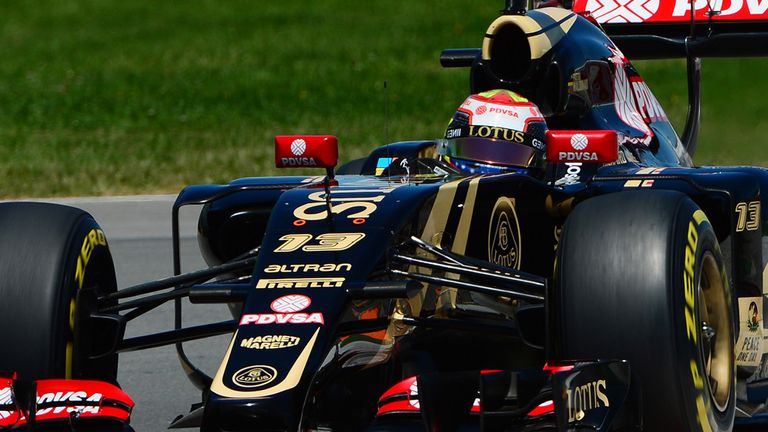 For only the second time this season, Pastor Maldonado reached the chequered flag and, for just the second time since joining Lotus last year, the result was rewarded with points. This was a weekend where he looked more like a driver who is a former GP2 champion and an F1 race winner and he thoroughly deserved his seventh place.
Known for his hot-headedness, Maldonado's controlled drive was underlined by the fact he was the first of the one-stoppers to pit, managing 53 laps on his second set of tyres. It was a result he had threatened to deliver all weekend - and could, perhaps, be a turning point in his season.
Rating out of ten: 7.5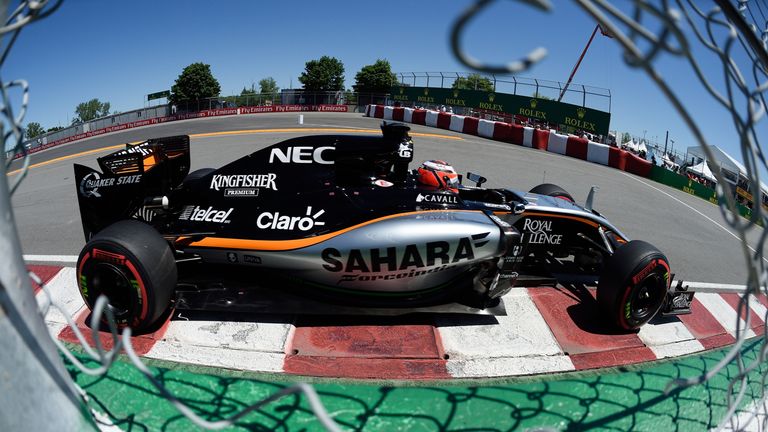 Nico Hulkenberg's subdued form had been one of the more curious stories of 2015 but the German delivered the kind of performance we have become accustomed to seeing from him in recent seasons to register his best result since the season-opener in Australia. Running ahead of team-mate Sergio Perez all weekend, Hulkenberg qualified in front of both Red Bulls and then moved ahead of Lotus's Pastor Maldonado on the first lap.
He was doing a better job than most of keeping the marauding Sebastian Vettel at bay before clouting the final chicane kerb and spinning, a fight Hulkenberg later conceded he perhaps should have given up earlier. Still, although he also lost position to Felipe Massa as a result, eighth place was probably just about as good as it could have got for a Force India team still awaiting their heavily-revised car.
Rating out of ten: 7.5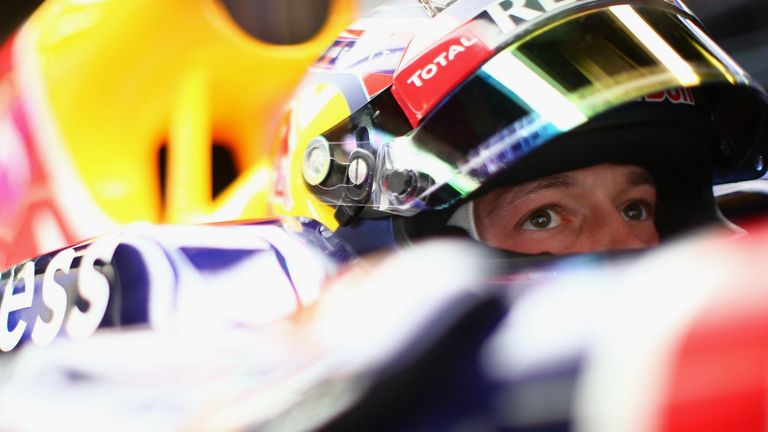 Both Red Bull cars were left sitting ducks on Montreal's long straights, but the ever-improving Daniil Kvyat managed to hold onto a points finish as his more esteemed team-mate, Daniel Ricciardo, went backwards.
Having made a slow start to his Red Bull career – something he also did in GP3 and at Toro Rosso – Kvyat is now showing the pace that convinced the team to promote him to the senior squad last year. He out-qualified last year's race winner in the same car to underline his pace and was the only Renault-powered runner to leave Montreal with points.
The Russian also fended off a much quicker Romain Grosjean in the closing laps to hold onto ninth spot, without having to result to aggressive defending, showing great race skill to place his Red Bull in exactly the right spot.
Rating out of ten: 8.5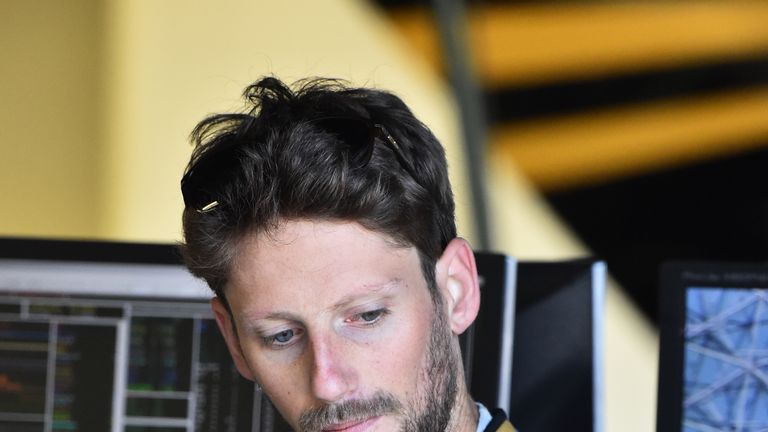 A solitary point was hardly befitting of Romain Grosjean's largely impressive Montreal weekend, but the harsh reality for the Frenchman is that he had no one to blame but himself on Sunday night. The Frenchman turned what should have been an inconsequential pass on a lapped Will Stevens into a race-wrecking incident as he misjudged where the Manor was as he attempted to cut back in front.
The five-second time penalty was therefore a deserved sanction and loses him points in this feature. On a weekend when he could have reminded the leading team bosses that he could remain an option for them in the future, it was an unnecessarily depressing end.
Rating out of ten: 6
And the rest...
The Mercedes power unit in the rear of his Force India should have meant that points were a formality for Sergio Perez, but the Mexican finished in 11th and went home empty-handed. Having recently had the upper hand over team-mate Hulkenberg, this was a weekend to forget for Sergio as he failed to deliver in qualifying or the race. Indeed, such was his Saturday deficit that he lined-up behind both Red Bulls and their slower Renault hybrids. He finished as the only Mercedes-engined car out of the points. 
Rating out of ten: 5
One or both of Toro Rosso's rookies had lit up pretty much every race weekend so far this year, but they were rendered anonymous in Canada owing to the uncompetitiveness of the Renault-engined STR10 around the power-hungry circuit. However, while it counted for little in the end, Carlos Sainz did his bourgeoning reputation no harm by again outpacing Max Verstappen in qualifying and then racing quietly and efficiently to 12th place. Some late overtaking moves meant he even finished ahead of one Red Bull, that of the struggling Daniel Ricciardo.
Rating out of ten: 7
"If I didn't smile I'd cry. It is a new low point," Daniel Ricciardo told Sky Sports F1 after a nightmare race. The Australian went backwards during the 70 laps, with a mysterious problem seemingly the cause. He couldn't even fend off the Toro Rosso of Carlos Sainz with a similar Renault engine such were his struggles. Ricciardo did at least make it into Q3 in qualifying, but was outperformed by Daniil Kvyat on a weekend to forget for the 2014 race winner.
Rating out of ten: 5
Since the surprise highs of the season's early rounds, Sauber had already suffered a reality check in more recent races with Marcus Ericsson in particular failing to shine in relation to rookie team-mate Felipe Nasr. So it was a commendable achievement for the Swede to both outqualify and outrace the Brazilian in Montreal, Ericsson finishing two places and nine seconds ahead of the sister C34 at the flag. He displayed a good level of car control to avoid a tangle with Massa and overall it was solid performance given his machinery.
Rating out of ten: 7
The race was always likely to be a struggle for Max Verstappen with his grid drop and 10-second penalty at his first stop and the Dutchman was duly anonymous. Having starred in recent races, there were no standout moves with 15th the final outcome.
Rating out of ten: N/A
Having never before driven in Montreal, Felipe Nasr was quickly made aware of the circuit's perils when he had a violent coming together with the backstraight's wall in P3 after making the rookie error of opening his DRS wing while warming his tyres. While his Sauber engineers miraculously managed to repair his car in time for qualifying, Nasr's weekend never recovered as he qualified 14th and finished 16th with power and brake problems. One to forget.
Rating out of ten: 5
Having been out-qualified by his team-mate for only the second time this season, Will Stevens bounced back in the race to get ahead of Roberto Merhi in their private duel at the back. That was before Grosjean nearly ruined his race by cutting across the nose of the Manor when lapping the Briton, breaking his front wing. Stevens, though, made it back into the race and took the chequered flag four laps down to maintain his 100 per cent finishing record.
Rating out of ten: 6
McLaren drivers Fernando Alonso and Jenson Button, along with Manor's Roberto Merhi, failed to finish the race and so are exempt from the ratings.