Pirelli open to any of F1's future tyre plans after bid from Michelin
"If you want to do 20-inch tyres we'll do 20-inch. If you want to do tyres to last the whole race we'll do that," says Paul Hembery
By James Galloway at the Red Bull Ring
Last Updated: 19/06/15 6:12pm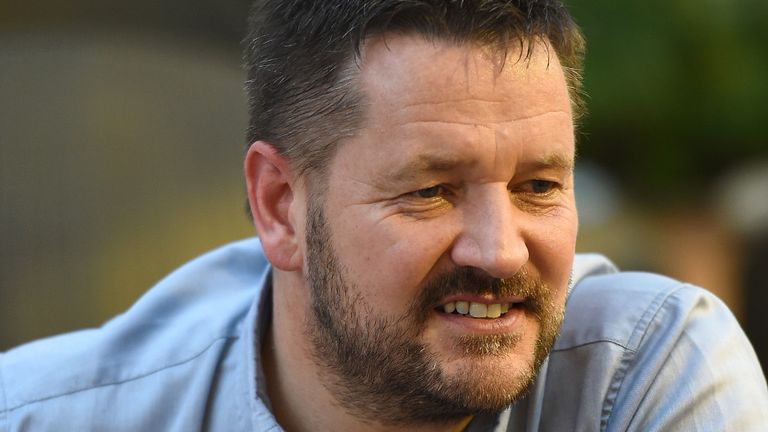 Pirelli has made it clear it's prepared to fulfil any brief F1 has over the type of tyres it wants in future, in the wake of rival Michelin's pitch to take over the sport's supplier contract from 2017.
One month after the FIA opened the tender process for tyre firms to bid for the right to become F1's sole supplier in 2017-19, French manufacturer Michelin confirmed earlier this week that it had submitted an application to return to the top level of motorsport after a decade's absence.
Amid widespread discussions over the current health of the sport and its spectacle, Michelin made clear it was "disappointed where it is today tyre-wise" and confirmed its desire "to have a tyre that enables everyone to express themselves and drive to the max". The French firm also said it would want the sport to move to low-profile 18-inch tyres.
Pirelli, who have held the sport's exclusive supply since replacing Bridgestone in 2011, are also set to submit an application to stay on, with the Italian company understood to have Bernie Ecclestone's backing.
Four years ago, Ecclestone asked Pirelli to create tyres that degraded faster, but have come in for regular criticism that drivers are no longer able to push flat-out in races.
But while Michelin may have gone public with its criticism, Pirelli motorsport director Paul Hembery has insisted that his outfit are only supplying the kind of rubber requested of them.
And should those requirements change, Hembery says Pirelli will simply work to the new remit.
"We follow the rules. We follow what we're asked to do. The sport's asked us to do a certain job as a supplier and partner to the sport and we do what they want us to do. It's very simple," Hembery said at the Austrian GP.
"An example would be an engine manufacturer saying 'We'll come in and we propose a five-litre V8' and then acting surprised when the sport says 'we actually want a 1.6 turbo'. It's the same discussion isn't it?
"We can only reply to the rules and we have said we will supply what they want. If you want to do 20-inch we'll do 20-inch. If you want to do tyres to last the whole race we'll do that. Tell us what you want and we'll do it.
"We'll do everything, so it doesn't preclude us from anything."
As part of a raft of proposals to make F1 more appealing, the Strategy Group agreed recently that for 2016 teams should have a free choice over which two compounds they use over race weekends – at the moment Pirelli pre-select the two tyres for the whole field – and in 2017 wider tyres have been proposed.
Off-track talk in 2015 has so far been dominated by discussion over how the sport can be improved, but Hembery is at a loss to explain what he sees as negativity.
"We're involved in 250 championships globally – I don't think anyone else is involved in that, certainly nobody in this paddock – and there are 249 that would like to be Formula 1. So I'm a bit surprised when people want to talk it down. It's still the pinnacle of motorsport and it's the most significant product in motorsport worldwide by a substantial distance.
"That doesn't mean you can't make changes, that doesn't mean there aren't things that can't be modified. Having said that, there's a lot that's good about it."
Don't miss Sky Sports F1's exclusively live coverage of the 2015 Austrian GP. The race begins at 1pm on Sunday, with build-up underway from 11.30am. No Sky Sports? No problem! Watch the Austrian GP for £6.99 with NOW TV