Jenson Button and Kimi Raikkonen rule out driving in Formula E
Former F1 world champions not impressed by new spectacle
By Pete Gill
Last Updated: 08/07/15 11:42am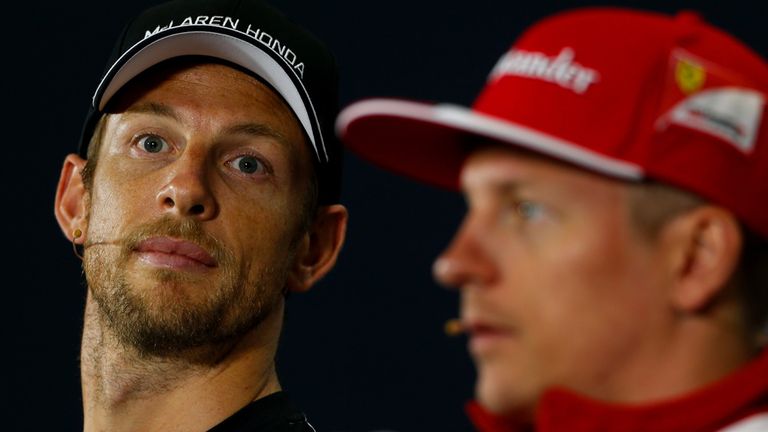 Jenson Button and Kimi Raikkonen have ruled out driving in Formula E series, explaining that the nascent championship lacks sufficient excitement.
The all-electric category's first season reached a dramatic conclusion last weekend when former Renault driver Nelson Piquet Jr clinched the title at Battersea Park in London, prompting British businessman and entrepreneur Richard Branson to predict that Formula E would overtake Formula 1 in the foreseeable future.
"I think in four or five years you will find Formula E taking over from F1 in terms of number of people," Branson, whose Virgin Racing team joined F1 in 2010, said. "As time goes on, the clean energy type of business will power ahead of other businesses."
But in a trenchant rebuke, Button and Raikkonen have revealed that, despite tuning in to watch the new series in action, the spectacle on offer failed to stir their competitive juices.
"I watched because of the drivers," said Button. "I think they have 13 ex-F1 drivers and that's what makes the category exciting.
"There is a great place for electric racing, if that is what you want to call it, but it is not something that interests me. Motorsport is motorsport for me. I love the sound, the smell and the speed – and that's what F1 is all about."
Raikkonen, who won the F1 title in 2007, is facing a fight to hang on to his seat for 2016 but joined Button in ruling out a switch to city-based electric racing.
"I saw the race and I'm not so interested in racing them," added the Finn. "They've done well to go to the places they go to and it's nice for the people but in my view they are pretty slow. It's a nice concept and right now they are getting good racing out of it but it doesn't excite me."