Nico Hulkenberg says he'd be 'silly' not to assess his 2016 options
In-form German driver says he's happy at Force India, but recent results have again seen linked with Ferrari and Williams
By James Galloway at Silverstone
Last Updated: 08/07/15 11:40am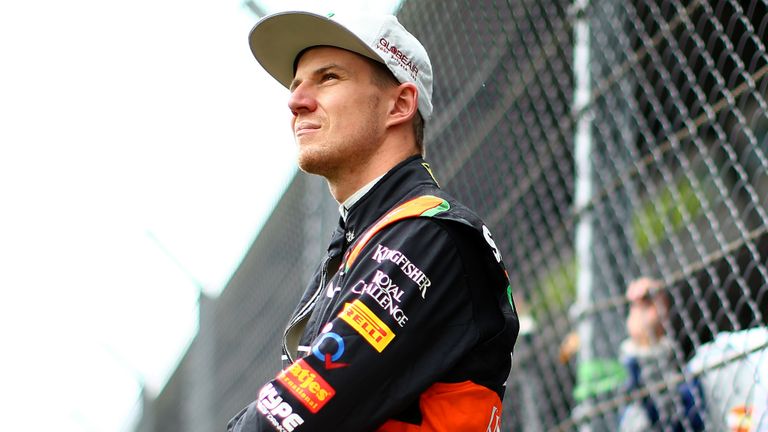 Force India's Nico Hulkenberg says he would be "silly" not to keep abreast of the driver market for 2016 amid renewed speculation that he could he approached by one of the grid's top teams.
Prior to Hulkenberg's winning of the world renowned Le Mans 24 Hours last month, expert observers had suggested that a seat at one of the sport's bigger teams may have already passed the 27-year-old by following near-misses with Ferrari in 2013 and 2014.
However, with the German's profile once more boosted by becoming the first active F1 driver to win the endurance race in 24 years, and top-eight finishes in his last two F1 outings, Hulkenberg's name has more been linked with Ferrari, as a possible replacement for Kimi Raikkonen, and his former team Williams should Valtteri Bottas join the Scuderia instead.
Hulkenberg, who returned to Force India last year after 12 months at Sauber, says he is "happy and comfortable where I am" but admits he will naturally be keeping an eye on what options may be available elsewhere.
Asked ahead of the British GP if he would welcome a move or rather stay where he is now, Hulkenberg replied: "That depends what's on offer!
"Of course, you check the options, you check the market and what's available or what could become available. It would be silly not to do so."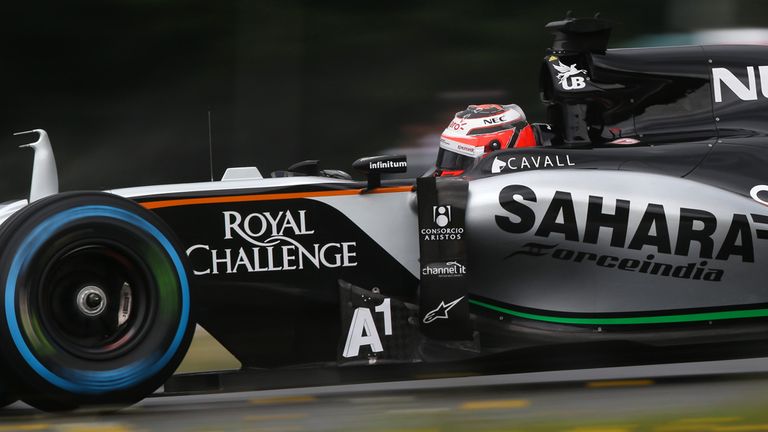 Despite his name once more starting to feature prominently in F1's annual 'silly season', Hulkenberg said he was unfazed by the speculation.
"That's usual – you do two good races and that's what happens!" he said. "It doesn't appeal or touch me very much to be honest. I've had that before and it doesn't say much at the moment. I'm focused on the current situation, especially here this weekend with this [new] package."
The former GP2 champion said his focus remained on maximising his own performances during every race weekend.
"I feel comfortable. The most important [thing] for me is to keep perfoming and reach my 100%, my maximum every weekend," he added.
"Obviously that's the best I can do and the other things will fall into place anyway. It's not fully in my hands or my control, other things and factors that play into there as well. It's still early days. I am happy and comfortable where I am and will just keep fighting and working away."