IndyCar drivers' Golden Gate tribute to Justin Wilson
Marco Andretti led the tribute by driving the late racer's No 25 car across the San Francisco bridge
Last Updated: 28/08/15 1:28pm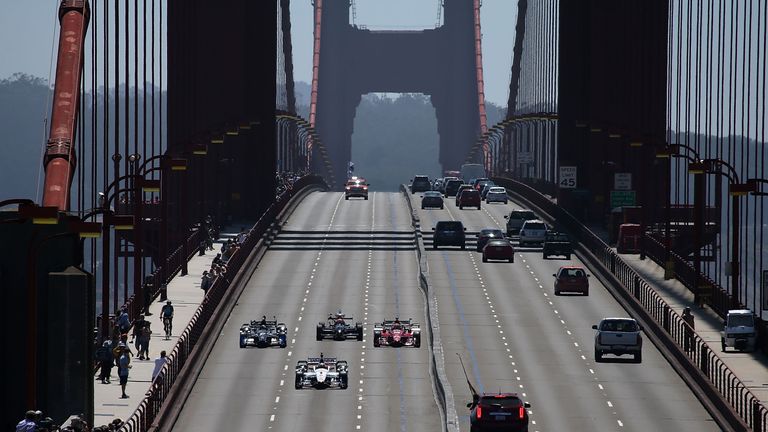 IndyCar drivers have taken their cars across the Golden Gate Bridge to pay tribute to Justin Wilson, who died this week after being hurt in a race in the US.
Wilson's team-mate Marco Andretti led the tribute by driving the late racer's No 25 car across the San Francisco bridge, US media said.
The 37-year-old British driver died on 24 August from injuries sustained when a car crashed in front of him at a race in Pennsylvania the day before.
Wilson was hit by flying debris during the accident at the Pocono Raceway in Pennsylvania. He was airlifted to a hospital and was in a coma before dying.
Wilson's team Andretti Autosport announced that series veteran Oriol Servia will drive the Briton's No 25 Honda at Sonoma Raceway this weekend.
"It's hard for the words to come out the right way," Servia said.
"I have known and raced Justin for more than 10 years. I have an enormous amount of respect for him as a racer, but his qualities as a human were definitely an inspiration to anyone who ever met him.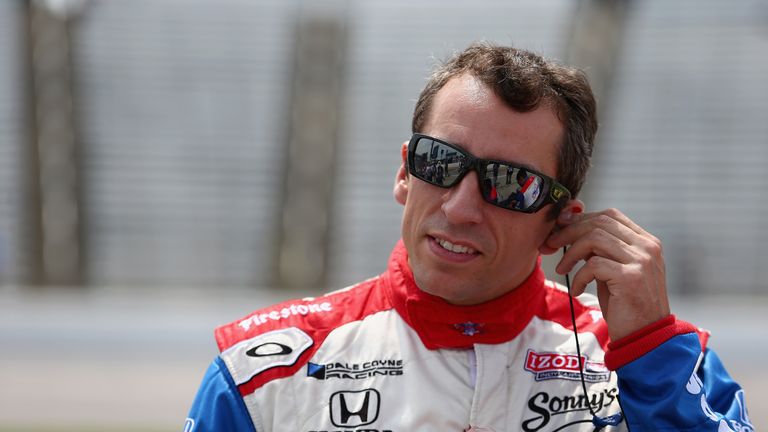 "I am honoured and emotional with the opportunity of driving his car this weekend."
Formula 1 drivers have also paid tribute to Wilson, with Jenson Button saying he was a "great person and racing driver".
The Sheffield-born Wilson raced in Formula 1 in 2003, starting the season with Minardi before moving to Jaguar.
He went on to carve out a successful career in the United States, winning seven races in his time in the Champ Car series and then IndyCar.