Toro Rosso will switch to Renault engines from the start of the 2014 season
Italian team join sister squad Red Bull with French power
By William Esler
Last Updated: 26/05/13 4:55pm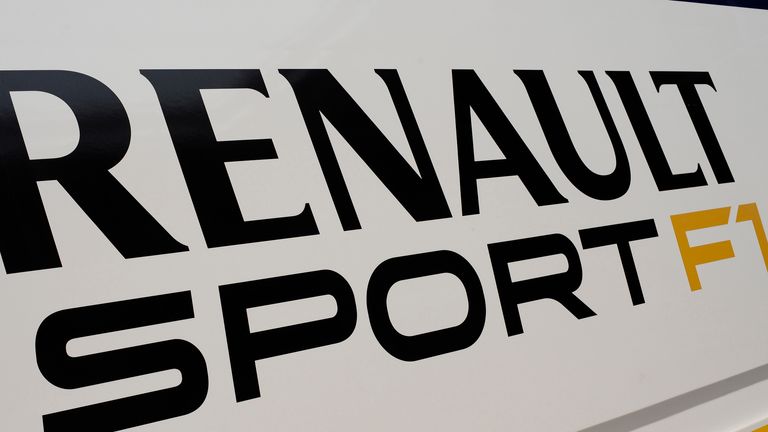 The deal will see the Italian outfit join sister team Red Bull in being powered by the French manufacturer.
Since the drinks manufacturer bought the former Minardi squad ahead of the 2006 season, Toro Rosso have been powered by Ferrari for all but one of their F1 campaigns.
"We are very pleased to have reached an agreement to use Renault power units from the 2014 season onwards, when the new regulations will present interesting challenges," said Toro Rosso Team Principal Franz Tost.
"It is particularly important that we have managed to finalise our plans early, so that we can be as well prepared as possible for next year. While looking forward to working with Renault, I would also like to thank Ferrari, our engine supplier since 2007. They have provided us with an extremely effective and reliable engine and an excellent service."
Red Bull Team Principal Christian Horner added that the tie-up will strengthen their relationship with Renault, who have powered the Milton Keynes-based team to both World Championships in each of the last three seasons.
"Strategically for Red Bull and Renault, it makes perfect sense for Scuderia Toro Rosso to use the same power unit as Infiniti Red Bull Racing from the 2014 season, which enables synergies between Red Bull and Renault to continue to grow," he said.
The announcement casts doubt over future engine supplies to Lotus and Williams after Renault announced earlier this year that it would look to reduce its number of customer teams.
Currently, the French manufacturer supplies Red Bull, Caterham, Lotus and Williams, and Toro Rosso joining in 2014 would mean supplying five teams. However, Renault F1 President Jean-Michel Jalinier said in February that supplying three or four teams would be the ideal number.
After qualifying in Monaco it emerged that Mercedes motorsport boss Toto Wolff had been in talks with his old team Williams, in which he still holds a stake, over a deal to supply them with engines during the new turbo era.
The German manufacturer is eager to find a new team to fill the void left by McLaren's defection to Honda in 2015.