F1 2019: Toto Wolff attacks 'lies and agendas' hurting Esteban Ocon
Ocon in danger of being squeezed out of next year's grid
By Pete Gill
Last Updated: 06/12/18 10:20am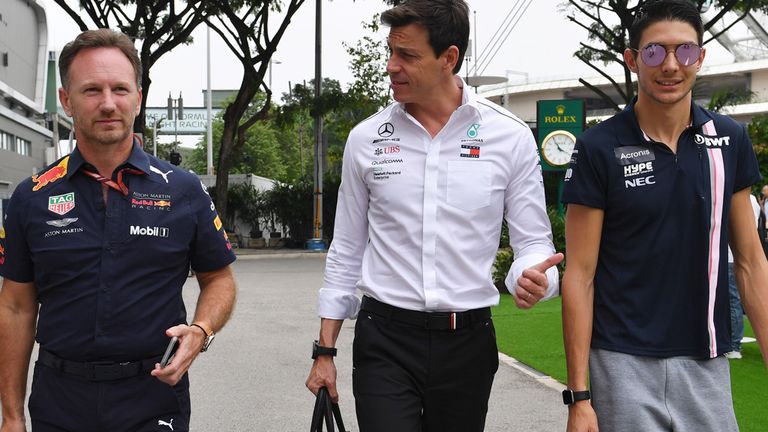 Mercedes boss Toto Wolff has attacked the "hidden agendas and lies" denying Esteban Ocon a place on the 2019 grid.
Ocon, a graduate of Mercedes' young driver programme, is expected to lose his Force India seat after the team were bought out by a consortium led by Lawrence Stroll, father of Williams driver Lance.
And with Renault signing Daniel Ricciardo to partner Nico Hulkenberg next year, McLaren promoting Lando Norris as Carlos Sainz's 2019 team-mate, and Red Bull upgrading Pierre Gasly alongside Max Verstappen, it means that Ocon is in danger of being squeezed out of the sport despite his clear talent and prodigious speed.
"What has been going on this year in July and August was just unbelievable. There was so much politics in the background, hidden agendas and lies," an angry Wolff told Sky F1.
"Not all of the good kids are going to be in cars next year and Esteban will probably be one of them."
Prior to Ricciardo's bombshell decision to move to Renault, Ocon was expected to join the team, and Wolff added: "In July he had two offers on the table and it was just a case of choosing which one was the right one. Then he ended up without anything because people simply don't have the balls to stick to what they say."
Only Haas, Sauber, Toro Rosso and Williams are yet to finalise their driver line-ups for next season.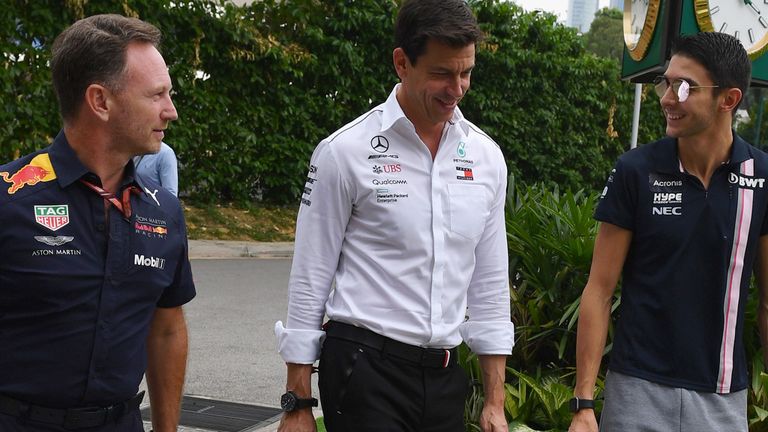 Told of Wolff's remarks, Red Bull counterpart Christian Horner responded: "We have invested in a team and I'm sure if Toto wrote a cheque he could get a seat at Williams."
McLaren have admitted that Ocon's ties to Mercedes counted against his candidature before they elected to promote Norris, but Wolff has ruled out Mercedes ending their association with Ocon in order to assist his hunt for a race seat in 2019.
"Not in a million years," insisted the Silver Arrows chief. "One day he will win races and championships in a Mercedes."
But Wolff also accepted that an 'anti-Toto' attitude may have been a factor in the push-back against Ocon.
"If some guys feel this way, compromising their performance and not taking the best drivers, it is their problem," he responded. "But eventually talent will shine through."
As too many good drivers continue to chase too few seats, Wolff has raised the possibility of teams running three cars in the future.
"I brought up the idea not because of my own frustration but because l think it is a good idea," he added.
Mercedes, meanwhile, have split from former F1 driver Pascal Wehrlein, another graduate of their young driver scheme.
"Unfortunately, we couldn't offer Pascal a competitive drive for next year," said Wolff. "In his best interests, we have therefore decided together with Pascal not to extend our agreement and to give him the best chance of securing an opportunity elsewhere."