Ross Brawn says Mercedes will rotate staff if 2014's calendar stretches to 22 races
Team boss says return of in-season testing means schedule "pretty heavy"
By Mike Wise
Last Updated: 09/10/13 4:59pm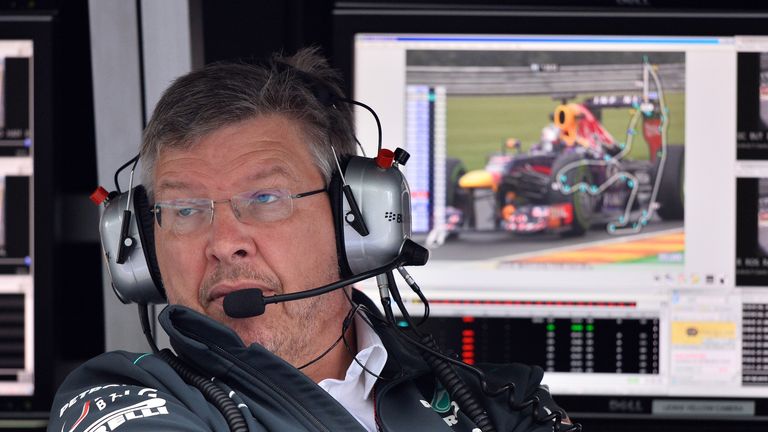 The FIA's announcement of its provisional 2014 calendar at the end of last month leaves teams facing up to what could be their longest season yet. The presence of three provisional races - Korea, New Jersey and Mexico - means it could still be trimmed back, but if that's not the case then Mercedes for one will seek to limit the number of races team members can attend.
"I think 22 races will definitely be the point at which we start rotating," Brawn said. "Because it's not just 22 races; there's four tests as well and the pre-season tests start four weeks earlier than they have previously.
"We're testing in January and going through racing until the end of November, so it is pretty heavy."
Brawn cited NASCAR - which comprises 36 races per season - as an example of a racing series in which teams rotate members, principally mechanics.
He added that Mercedes had already trained team members for pit stops should the need arise.
"We're looking at strengthening the team so we can start rotation. I think there are other motorsports that do that like NASCAR, so it's feasible," he said.
"It's mainly mechanics and garage technicians and so on, so you're talking about half a dozen or eight people.
"The challenge is always the performance, particularly with pit stops. It's something we've focused on this year, to have some rotation at pit stops, so that if someone is ill or can't make a race for some reason, then we know we have a good performance in the crew.
"We always make sure there are all sorts of people we can substitute. They're 'on the bench' ready to come off."
However, Brawn added that the idea might not stretch to the team's senior engineering personnel such as himself.
"I think at the engineering level it will be quite difficult. I think where we intend to focus there is to give the guys more support in the factory so they can have time off when they get back," he said.