Pirelli: 'Prototype tyre which failed on Nico Rosberg's car won't be used again'
"Need to get some toilet paper now," Nico jokes after tyre blow-out
By Mike Wise
Last Updated: 20/12/13 7:41am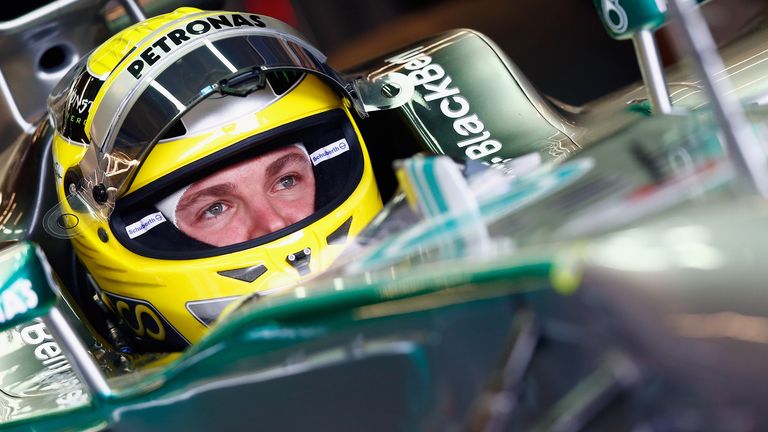 "Just spun at full speed 320km/h on Bahrain straight cause my tyre blew up without warning. Thanks to that need to get some toilet paper now," the German tweeted on Friday morning, before deleting it soon afterwards.
Nevertheless, the message prompted considerable alarm, with Pirelli already forced to change their rubber midway through the 2013 season following a spate of blow-outs during the British GP.
However, F1's sole tyre manufacturer have now clarified that the tyre Rosberg was running at the time of the incident will not be used during the upcoming 2014 campaign.
"The tyre tests in Bahrain regarded a number of prototypes, which were completely innovative in terms of structure and compounds, with the aim of developing the most suitable solutions for the next season," the company stated.
"This morning Nico Rosberg's Mercedes was fitted with one of these prototypes, a tyre which had only been tested in the laboratory and which will not be proposed again.
"Thus, the safety of the tyres which will be supplied for the next Championship is not in question."
Mercedes were one of four teams alongside Ferrari, Red Bull and Toro Rosso to accept Pirelli's invitation to the Bahrain International Circuit, where they tested tyres the Italian supplier plan to introduce next season.
"The accident which happened to Rosberg's car is being investigated and the findings will be communicated to the FIA and the teams," Pirelli added.