Nico Rosberg feels ready for the new season after his final day in the Mercedes
However, German admits doubts persist over W05's reliability
By William Esler
Last Updated: 03/03/14 10:38am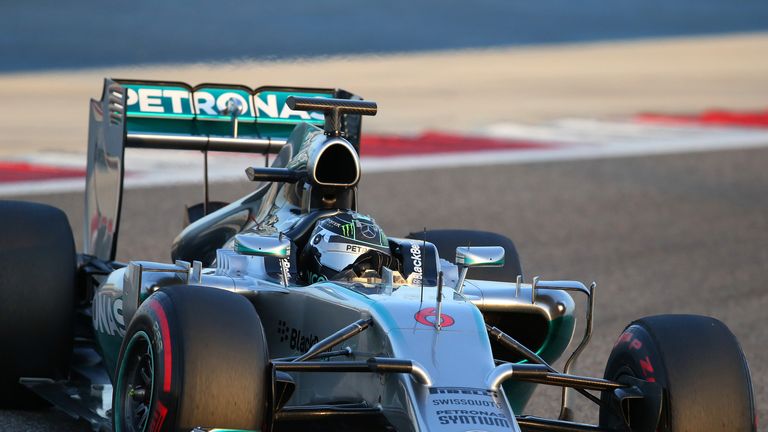 Mercedes have looked like the team to beat throughout pre-season testing, with both car and engine showing good reliability.
However, despite managing to clock up 554 laps over the winter, Rosberg says there are doubts still persist about the W05.
"We are optimistic, but to say exactly where we are would not make sense and I don't want to guess also because everyone is on different fuel levels and we know from the past that you have to be careful with testing results," he told reporters.
"I hope we can have a good start to the season - it is possible - but reliability is still an issue for everybody, including us, and we need to keep working on that, it is going to be tough.
"For sure I am [ready]. My car is not 100% ready yet, but we still have a few days as reliability is not 100% sorted yet. I think we might be in a better position than some other teams, but we still have to get to the end of the race and that is a big challenge."
Perhaps causing those lingering doubts for Rosberg was that he was forced to miss the start of the day's running when the team changed his engine as a precaution.
"We had to do an engine change at around 5am when they noticed there was a bad sound," he added.
"We have two sets of mechanics here - one working through the night, with the other taking over at 7am - and at the end of the night shift they switched on the engine to make sure everything was okay and they heard a sound and they had to change the engine and that took some time and I didn't get going until about 11:30am.
"But from then on it was a really good day, lots of laps and we learnt lots of things. Conditions were tough out there with sandstorms and really strong winds, so that made it difficult."
The German finished the day with a qualifying simulation, but he refused to reveal how much of the cars potential he used as he battled with the Williams of Felipe Massa for fastest time.
"100% of the driver potential, but the car I am not going to say," he said. "But you know it was qualifying practice in the end and it was important to do that before Melbourne.
"It was important, it is testing and that is about getting the best practice for Melbourne and it is always good to practice with low fuel because qualifying is an important part of the race weekend."