Niki Lauda rules out move for Fernando Alonso and eyes new Lewis Hamilton deal
Austrian says Alonso never a 2015 option for the championship leaders; Talks on multi-year extension for Hamilton ongoing
By James Galloway
Last Updated: 09/10/14 11:31am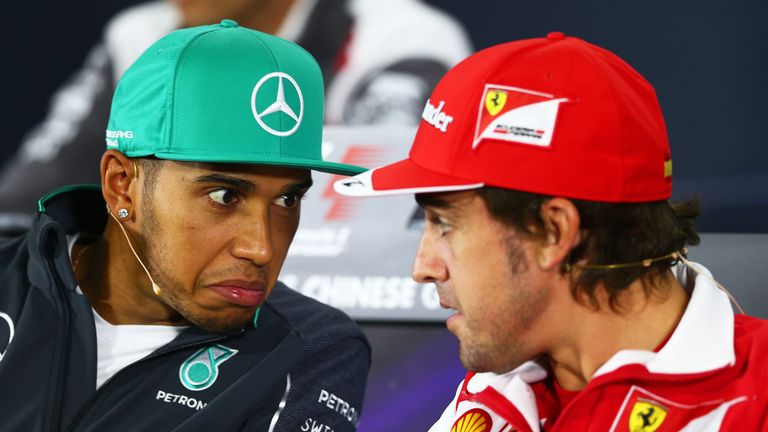 Mercedes chief Niki Lauda has categorically ruled out the prospect of Fernando Alonso arriving at the championship leaders for 2015 and instead confirmed the team have opened talks to renew Lewis Hamilton's contract.
The blockbuster news that Sebastian Vettel is leaving Red Bull at the end of the season to make an unexpectedly swift switch to Ferrari in place of perennial rival Alonso has shaken the driver market into life with the focus now on where the Spaniard resurfaces in 2015.
With a mooted Alonso/Vettel seat swap already out of the question after Red Bull immediately confirmed Daniil Kvyat as Daniel Ricciardo's new team-mate, the widespread expectation is that Alonso will link up with the revived McLaren-Honda partnership.
Mercedes, meanwhile, already have both Hamilton and Nico Rosberg under contract for next season, and although there has been some speculation that Alonso's sudden availability could create an alternative option, Lauda has joined Red Bull in closing the door to the Spaniard.
Asked if Alonso had ever been a consideration for 2015, Mercedes' non-executive chairman told Sky Sports F1: "No. Confirmed: we have Lewis and we have Nico. They are on the front-row of the grid [in Japan], why should we change anything?
"For us it's clear because we never even discussed with him [Alonso] because Lewis has a contract for next year and Nico has two more years."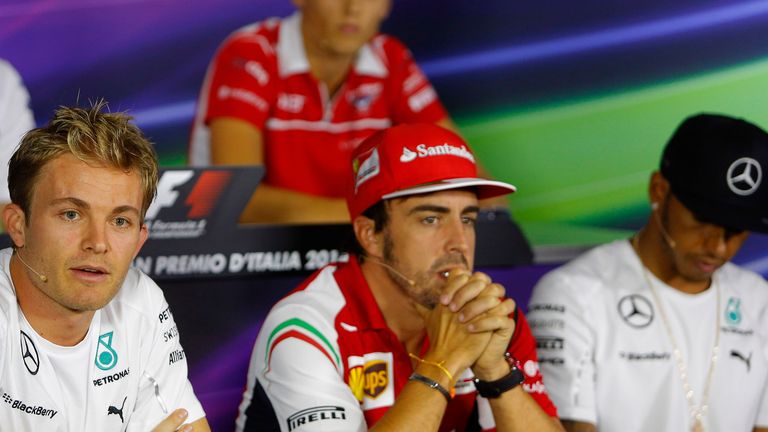 The Austrian then immediately confirmed that Mercedes, having already extended Rosberg's deal until at least the end of 2016 earlier this year, were now working to take Hamilton's deal beyond its current end-of-2015 expiry.
"With Lewis now we're negotiating to renew his contract after '15," Lauda added. "100%. For two or three years. We're just talking to him how long does he do. We're all positive, he's positive this is going to happen."
A relaxed-looking Hamilton himself appeared bemused when asked if thought if there was a chance that Alonso could join the Silver Arrows.
"I'm here and I plan to be here, and I know Nico as well [does]. He might be talking about a third seat maybe, I don't know, but I don't think that's going to happen," Hamilton told Sky F1 after qualifying second to Rosberg at Suzuka.
The 2014 Japanese GP is live on Sky Sports F1 this weekend. Extensive coverage of Race Day at Suzuka begins at 5.30am on Sunday with lights out at 7am.