Toto Wolff admits Mercedes may be forced to split driver strategies
Ferrari's improved pace means Hamilton and Rosberg equality may come second
By William Esler
Last Updated: 13/04/15 2:31pm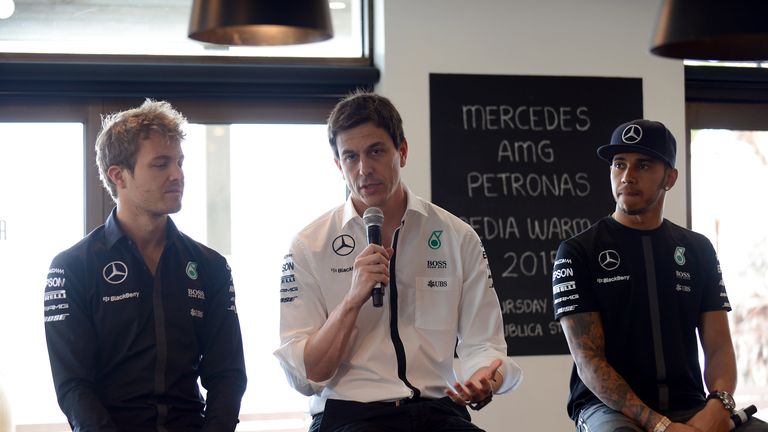 Toto Wolff admits Mercedes may be forced to start splitting Lewis Hamilton and Nico Rosberg's strategies to fend off the challenge from Ferrari.
The Silver Arrows tried to keep both drivers on the same strategy in 2014 to ensure neither felt like their team-mate was being favoured by the pitwall.
However, after losing out to Ferrari in a straight fight in Malaysia, Wolff admits their strategy hand may now be forced.
"We have always considered if it was about winning the race about splitting the strategy with one car," he told Sky Sports F1.
"But of course that caused a lot of controversy last year when it works out for one car, but not the other and then you are being blamed 'why did you do that?' We had a bit of a margin, but this year it seems that Ferrari have caught up and if we need to split the strategy in order to secure a race win then we will do that."
Mercedes finished Practice One in China first and second, with third-placed Sebastian Vettel over a second slower than pacesetter Hamilton. However, Wolff is still worried by the Scuderia's race pace.
"It was a good first session, we tested a couple of things and the results were okay," he added.
"We did an okay long run with Lewis, it was again an impressive long run from Ferrari, so it is a work in progress."