Lotus admit sweary radio message to Kimi Raikkonen was 'simply not appropriate'
Meanwhile, announcement on team's 2014 line-up expected soon
By Pete Gill
Last Updated: 29/10/13 4:53pm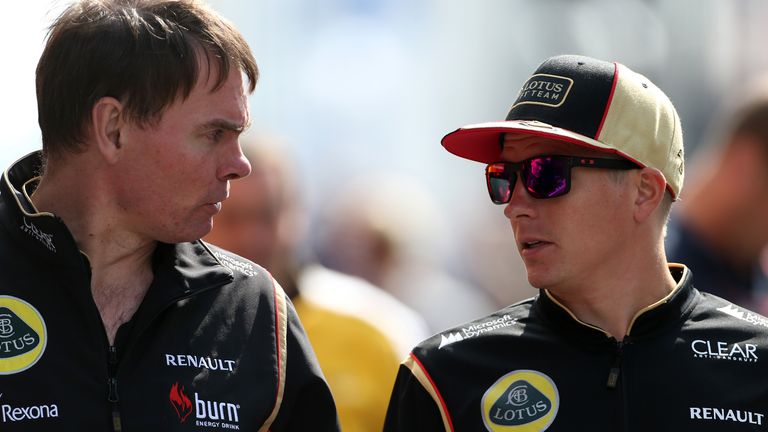 The message was delivered as Romain Grosjean closed in on his Ferrari-bound team-mate with three laps remaining of the grand prix. As Raikkonen, bereft of grip after an ultra-long stint, struggled to hold on to third place, Grosjean was forced wide and off the track, prompting Lotus' Trackside Operations Director Alan Permane to exclaim: "Kimi, get out of the ***king way."
In a formal response on their official website, the team have now acknowledged that the language used was unacceptable.
"With hindsight, this radio message could have been sent in a less emotional way," admitted team boss Eric Boullier. "There was a lot of tension, a lot of potential technical problems, and some of the words that flew around were simply not appropriate. I know that quite a few people were surprised and I can only apologise for that on behalf of the team. It won't happen again.
"Romain was two seconds per lap faster than Kimi at that time, so it was not even a team order. By asking Kimi to let Romain pass, we just made the obvious choice, as Massa could have stolen our podium."
Permane himself has suffered an online backlash since the Delhi race. On Sunday night, he tweeted: "It seems I have upset a few people by shouting at Kimi, I can understand the die hard fans not liking it, but I do find it odd that...some of them say they want to kill my family because of a telling off."
Meanwhile, an announcement about the identity of Raikkonen's successor is thought to be imminent, with Sky Sports revealing last week that either Pastor Maldonado or Nico Hulkenberg will partner Grosjean next season.
Were Maldonado to depart Williams, his place is expected to be taken by Massa, who Raikkonen is replacing at Ferrari.
The Abu Dhabi Grand Prix is live only on Sky Sports F1 this weekend - coverage begins with the Drivers' Press Conference on Thursday at 11am