Kimi Raikkonen will miss the Austin and Brazilian GPs in order to have back surgery
Lotus to announce replacement "in due course"
By Sky Sports Online
Last Updated: 11/11/13 11:12am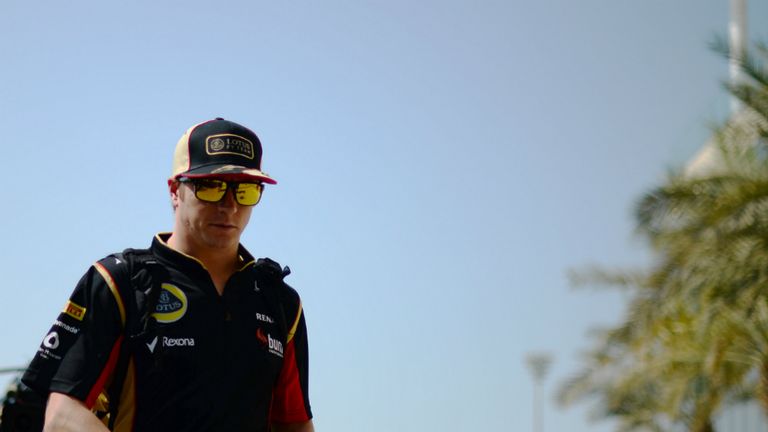 Finnish paper Turun Sanomat had reported that Raikkonen will miss both the United States and Brazilian Grands Prix in order to try and rectify the long-standing back problem, which flared up at the Singapore GP in September.
On that occasion, Raikkonen was able to race but the 34-year-old has apparently continued to suffer discomfort.
"Lotus F1 Team can confirm that Kimi Räikkönen will miss the final two races of the 2013 Formula 1 season to undergo, and recover from, back surgery," a team statement read.
Speaking to Turun Sanomat, Raikkonen's manager Steve Robertson said: "In an ideal world it would have been nice to finish the season with Lotus. However, due to the severe pain that Kimi is having, sadly it is not possible."
Instead, Raikkonen will travel to Salzburg next week to undergo the surgery, which requires a four-week recovery period.
In deciding to do so, it seems clear that the 2007 World Champion would rather concentrate on his preparations for next season, when he returns to Ferrari.
The news comes one week after Raikkonen's salary dispute with Lotus also made headlines, with the driver threatening to boycott last weekend's Abu Dhabi GP after revealing he had been "paid zero euro the whole year".
The stand-off had seemed resolved after it was revealed that long-awaited backing from Quantum Motorsports, who are trying to buy a 35 per cent stake in the Lotus team, finally appeared secure.
More pressing for Lotus will be the need for a replacement driver. Last year's GP2 champion Davide Valsecchi - who briefly deputised for Raikkonen during pre-season testing - is their nominated reserve.
"The team will make an announcement about the replacement driver for the United States and Brazilian Grands Prix in due course," the statement added.
Raikkonen currently stands third in the Drivers' Championship having won the opening race of the season in Melbourne.