'Haas committed to basing his F1 team in U.S.'
Sky Sports F1 breaks news of American's planned visit to team's base
By Pete Gill
Last Updated: 17/08/15 3:50pm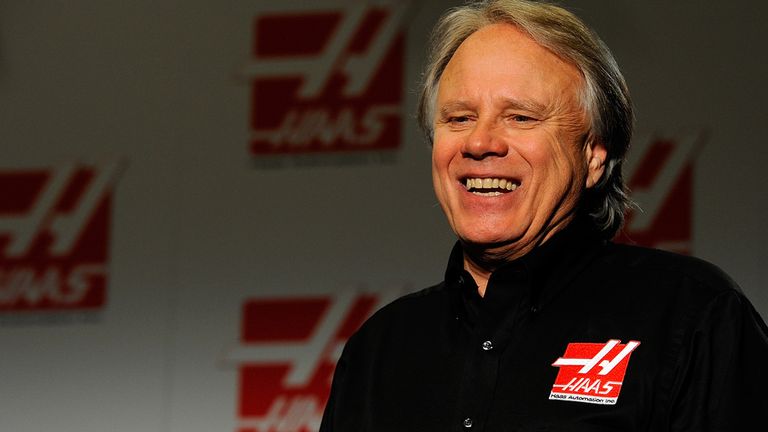 A spokesman has denied that Gene Haas is to visit Lotus' Enstone base next week.
Reports of Haas' purported visit surfaced during Sky Sports F1's coverage of the Spanish GP and immediately prompted speculation that the American tycoon is contemplating purchasing the cash-strapped outfit.
Asked about the reports, a Lotus spokesman, with tongue firmly in cheek, replied: "We don't know about a visit. We'll check the visitor book on Monday."
Haas' proposed American Formula 1 team has been granted licence onto the F1 grid for 2015 by the FIA but, having admitted last month that their entry may have to be delayed until 2016, considerable doubt has been cast on his plan to base the team in America - a distant outpost in the Eurocentric world of F1.
However, a spokesman has insisted that Haas still intends to base his team in the States.
'Gene Haas has no plans to visit the Lotus factory. Gene remains committed to building an American-based Formula One team and his plans have not changed,' the spokesman told Sky Sports.
Despite finishing fourth in the Constructors' Championship last year, Lotus' financial woes have proved crippling over the last 12 months. Star driver Kimi Raikkonen departed to Ferrari after revealing he hadn't been paid by the team while rumours have been rife in the Barcelona paddock this weekend that the team owe Renault for use of their engines this season - although Lotus have subsequently insisted they are up to date on payments.
Haas are understood to have opened talks with Dallara about becoming his nascent team's chassis supplier and Lotus may fit the bill as a partner to join forces with Haas' American core - a partnership that would have an obvious appeal for both parties.