Exclusive: Fernando Alonso Q&A - Spaniard reflects on another frustrating year
Ferrari driver hopeful of being closer to Red Bull in 2014
By William Esler
Last Updated: 03/11/13 6:03pm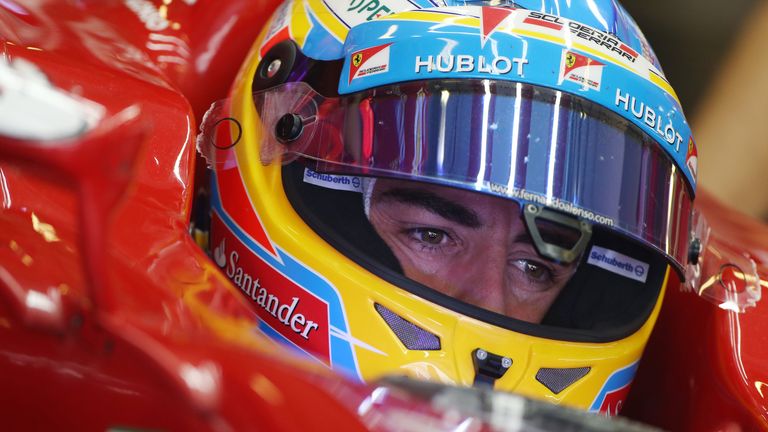 Johnny Herbert: Fernando you have a lot of fans frustrated with how your season has gone, how do you summarise 2014?
Fernando Alonso: "Well it was a strange championship. At the beginning of the year we started with a good package that we were able to win two of the first five races with and we were looking competitive. Then after that obviously Red Bull dominated the rest of the season and they became champions again. So I understand the frustration from the fans and it is the same for us because we want to win, we are competitive people and this year we were not good enough."
JH: What is encouraging for you about 2014?
FA: "We are getting some new names into the technical staff with James Allision and some other staff that I think will strengthen the team and help with the performance. The wind tunnel in Maranello is opening again this month after being closed for a year, so things will be a little more comfortable for the team to deliver the package that we need."
JH: Do you think that will move you closer to Red Bull?
FA: "We hope so. With the changes we have made to the team, plus the facilities that are improving in Maranello, we are more optimistic than in previous years."
JH: Seeing the behaviour of Kimi Raikkonen against his team-mate last weekend, how did you see that and is it a concern for you?
FA: "No, no. I don't know exactly how it was, we only heard radio message that was a spectacular thing to show, but I don't know exactly how the situation was. We all have a lot of ups and downs and we all have a lot of adrenaline in those moments. There is always situations in the race, but there is absolutely no problem on the Monday after the race."
JH: Do you think you have underachieved at any point of your career in Formula 1?
FA: "Definitely. Always there are some downs in your career and there was the year at McLaren in which I was not good enough to compete for the championship at the end. In Ferrari I think there were a couple of races where I was not in good shape physically and mentally - in 2011 especially in the first part of the season I had big problems with one leg, I remember I was suffering a lot in the races. So there are always ups and downs for all of us, some are public, some are confidential inside the team, but you can always do better."
JH: After seeing Sebastian win his fourth World Championship, do you value your two World Championships you've won?
FA: "I am happy with the performance and the two championships I got and they will remain there all my life and I can tell my kids one day that I won two championships in F1 - hopefully more. I was very proud before, I am still proud now, but I am still hungry to win more."
JH: What would you give to win more?
FA: "One arm! I am really hungry and really motivated to win more. A third championship is quite an ambitious target to have, to be the same as Senna. To get a championship with Ferrari would be something bigger for me in terms of recognition, in terms of happiness, in terms of proudness for me, for my family, so that is the main thing for next year."