WATCH: Red Bull test new canopy during Practice One at Russian GP
'Aeroscreen' design used for one installation lap in Sochi
By Matthew Morlidge
Last Updated: 29/04/16 1:00pm
Daniel Ricciardo completed an installation lap with Red Bull's new 'aeroscreen' canopy during Practice One at the Russian GP.
The concept is the former world champion's alternative cockpit protection system to Ferrari's halo, which was tested during pre-season testing, and both could be introduced as soon as 2017.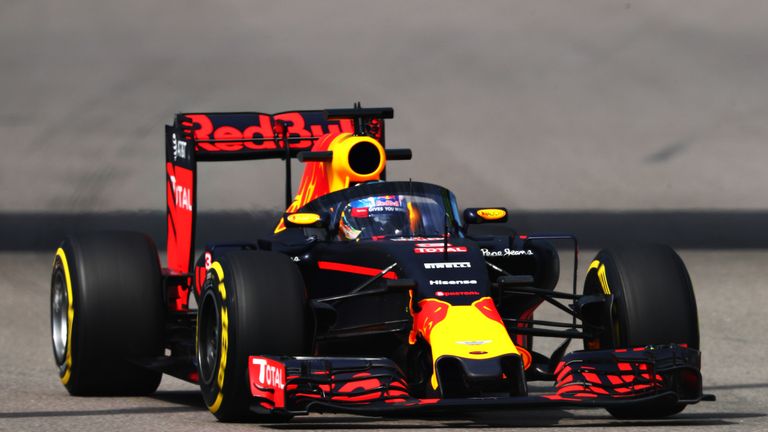 The canopy was fitted for just one lap before Ricciardo came back into the pits, and it was quickly removed to get the Australian back out on track for flying laps in Sochi.
Red Bull claim it has passed all safety tests and believe it is more aesthetically pleasing than the halo.
The windscreen-like device successfully held up in static tests away from the circuit last week, when an F1 wheel was fired at it at 225kph.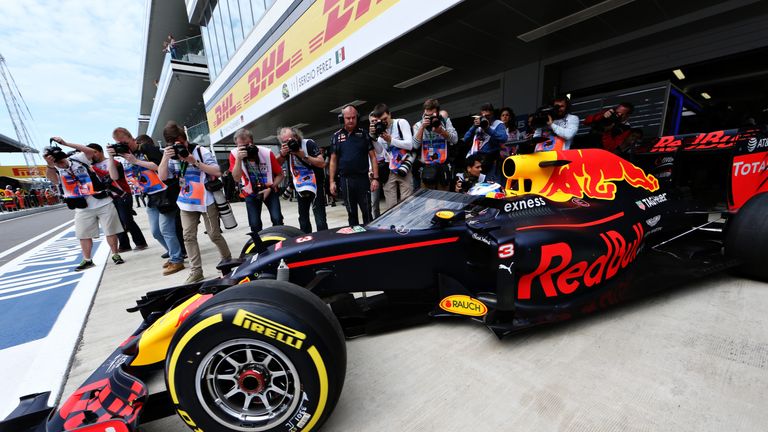 However, the concept could have its critics, such as Sky Sports F1's Martin Brundle.
"That's something I'd have expected the great Douglas Bader to have climbed out from, to be honest," he said - referring to the famous RAF pilot.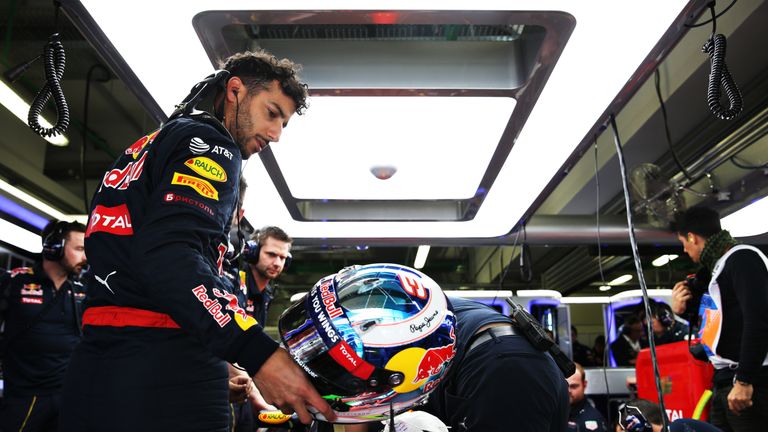 "What next? The logical conclusion to all this for me is a driver-less racing car. If you're not prepared to take a risk then don't get inside a racing car."
Click play on the video above to watch the Red Bull in action.
Watch the whole Russian GP weekend - LIVE ONLY on Sky Sports F1. The race begins at 1pm on Sunday, with build-up from 11.30am. Or watch the race without a contract for £6.99 on NOW TV.