Red Bull launch new 2023 car for Formula 1 title defence and confirm Ford engine partnership from 2026
Red Bull pull off spectacular launch in New York, where they revealed their 2023 car - the RB19 - and announced a significant new engine partnership with Ford from 2026; Red Bull aiming to follow up double title success this season
By Matt Morlidge
Last Updated: 04/02/23 7:22am
Red Bull have unveiled their title-defending car for Formula 1 2023 and announced a major new engine partnership with Ford.
Igniting launch season with a spectacular double reveal in New York, drivers Max Verstappen and Sergio Perez were both present as the sport's reigning double world champions launched the RB19 car they hope will be just as dominant as last year, and confirmed a new alliance that could see them remain a dominant F1 force long into the future.
The Ford deal - while not kicking in until 2026 - was the headline of the launch, with the American manufacturing giant to return to F1 for the first time in 22 years to part-fund the engine Red Bull are designing for the new regulations.
Red Bull Powertrains and Ford will work together on the next-gen hybrid power unit, which will also supply engines to sister team AlphaTauri.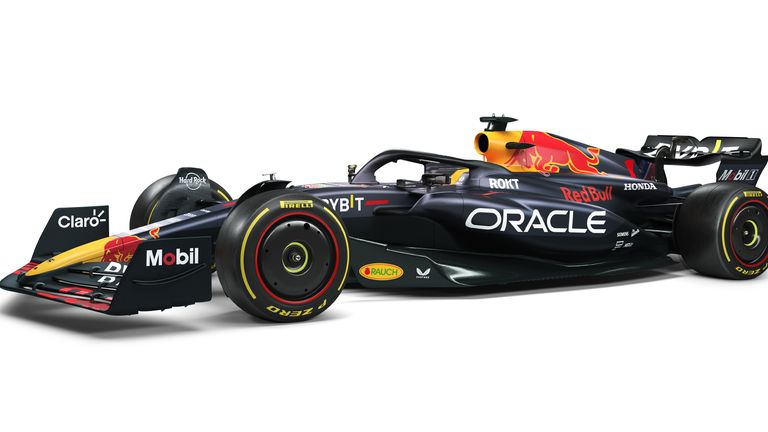 "This will be a true strategic technical partnership; Ford will assist with battery and hybrid technology and much more to keep the team ahead of the competition," said team boss Christian Horner.
"I am already very excited about the possibilities that this partnership will offer both of us globally."
Before that deal was announced, Red Bull revealed their RB19 challenger.
Red Bull's quirky livery twist for 2023
While their base livery was not much of a surprise, Red Bull did reveal at the launch that fans will be granted the opportunity to design three bespoke liveries this year, each for a race in the USA.A judging panel will select a winning livery to decorate the RB19 in Miami, Austin and Vegas.
The car, in the typical Red Bull livery, will be shaken down before the three-day pre-season test begins on February 23, with the season then beginning with the opening Bahrain Grand Prix, from the same Sakhir circuit.
While Red Bull are the first team to present a full launch after Haas' livery reveal kickstarted three weeks of launches, their RB19 is expected to look different once it hits the track.
Can Red Bull follow up 2022 dominance with RB19?
Red Bull and Verstappen set the highest of bars for themselves this season after an utterly dominant 2022 campaign, with the team winning 17 of the campaign's 22 races to claim their first constructors' title since 2013, and the Dutchman a record-breaking 15 on his own to seal consecutive drivers' crowns.
With few huge changes to the cars for 2023 - as opposed to last year's complete rules overhaul - they are the big favourites to retain this year.
There are, however, huge challenges ahead.
Ferrari, Red Bull's main challengers last year, started concentrating on this year's car much earlier than most teams, while Mercedes are poised to bounce back following a dismal title defence of their own last year.
Mercedes' return to prominence could see Lewis Hamilton and Verstappen's rivalry re-ignite.
Red Bull in F1 2023
| | |
| --- | --- |
| Driver | Max Verstappen |
| Driver | Sergio Perez |
| Team boss | Christian Horner |
| Car name | RB19 |
| Engine | Honda |
| 2022 championship finish | 1st |
| Best championship finish | 1st (2010, 2011, 2012, 2013, 2022) |
| Race wins | 92 |
| Podiums | 234 |
Verstappen, still only 25, is once again Red Bull's team leader this year, partnered for the third year in a row by Mexican Perez.
Verstappen's former team-mate Daniel Ricciardo, who was also at Red Bull's launch on Friday, has added intrigue to the team's driver ranks by re-joining as a third driver for 2023 ahead of a planned return to F1.
"We go from being the hunter to the hunted now," Horner added to Sky Spors News.
The significance of Ford's F1 return
While not involved in F1 since 2004, Ford are one of the world's biggest car brands and have a long history of success in the sport - albeit many decades ago.
Ford dominated F1 in the 1960s and 1970s winning seven straight drivers' championships from 1968 to 1974.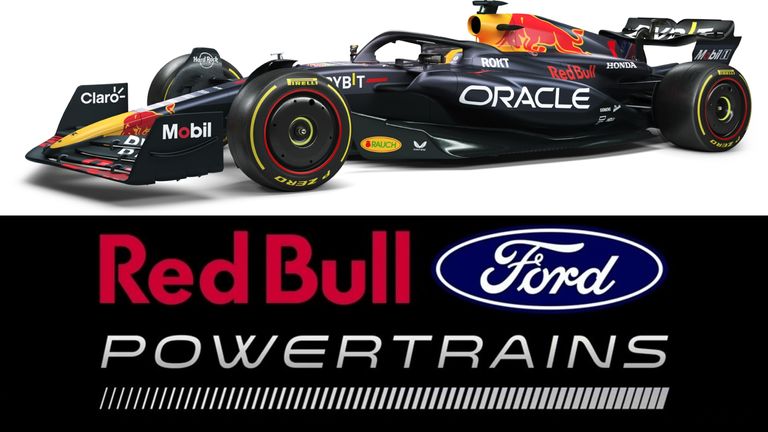 The Ford-badged Cosworth's engines, meanwhile, supplied nearly all of the constructors' power units until the early 1980s, making it one of the most successful engines in F1's history.
The partnership was on-off after that until the year 2000 when Ford returned under the guise of Jaguar, only to struggle against now well-established competitors before Ford pulled the plug on that operation in 2004.
Ford, though, will now be back with Red Bull, who have been linked with several manufacturers to partner up over engines since Honda announced their departure from the sport.
A Red Bull-Ford partnership - two giant brands joining forces - send warnings to rivals for the future.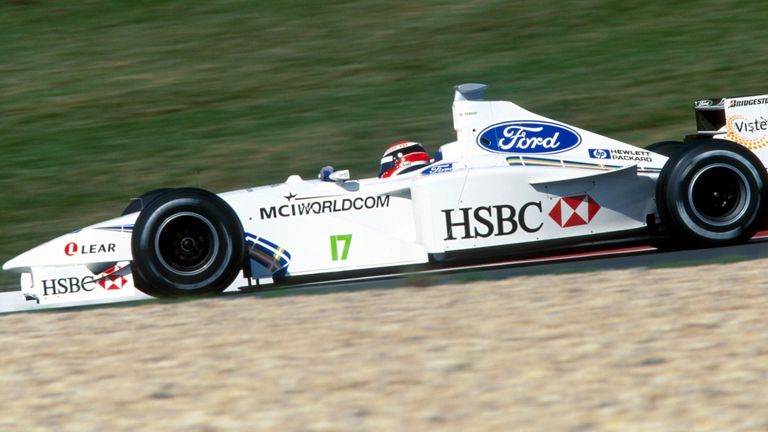 "This is the start of a thrilling new chapter in Ford's motorsports story that began when my great-grandfather won a race that helped launch our company," executive chair Bill Ford said.
"Ford is returning to the pinnacle of the sport, bringing Ford's long tradition of innovation, sustainability and electrification to one of the world's most visible stages."
F1 CEO Stefano Domenicali added: "The news today that Ford is coming to Formula 1 from 2026 is great for the sport and we are excited to see them join the incredible automotive partners already in Formula 1.
"They are a global brand with an incredible heritage in the racing and automotive world and they see the huge value that our platform provides with over half a billion fans around the world.
"We believe that our sport provides the opportunity and reach unlike any other and we cannot wait for the Ford logo to be racing round F1's iconic circuits from 2026."
What's new on the cars for 2023?
While there is no rules overhaul for next year like there was for 2022, there are subtle changes to the rules and cars that teams can take advantage of.
The most notable is a higher ride height. This is essentially lifting the cars higher off the ground to help reduce the bouncing 'porpoising' phenomenon that affected teams - most notably Mercedes - in 2022.
This is done by raising the floor edge and throat, while the diffuser edge has also been stiffened. There is also an additional sensor to effectively monitor porpoising.
F1 2023: When are the new cars being revealed?
| Date | Team | Location |
| --- | --- | --- |
| January 31 | Haas (livery launch) | Online |
| February 3 | Red Bull | New York |
| February 6 | Williams (livery launch) | Online |
| February 7 | Alfa Romeo | Zurich |
| February 11 | AlphaTauri | New York |
| February 13 | Aston Martin | Silverstone |
| February 13 | McLaren | Woking |
| February 14 | Ferrari | Maranello |
| February 15 | Mercedes | Silverstone |
| February 16 | Alpine | London |
While these are mostly for safety reasons and are expected to initially cost teams time due to a stiffer floor, it could also narrow the field with a higher ride height thought to have been key to Red Bull and Ferrari's 2023 cars.
The other changes to the cars revolve around outlawing designs such as Aston Martin's rear wing and Mercedes' front wing from 2023, and more safety additions.
The roll hoops, for example, have been strengthened following Zhou Guanyu's dramatic crash at Silverstone last year.